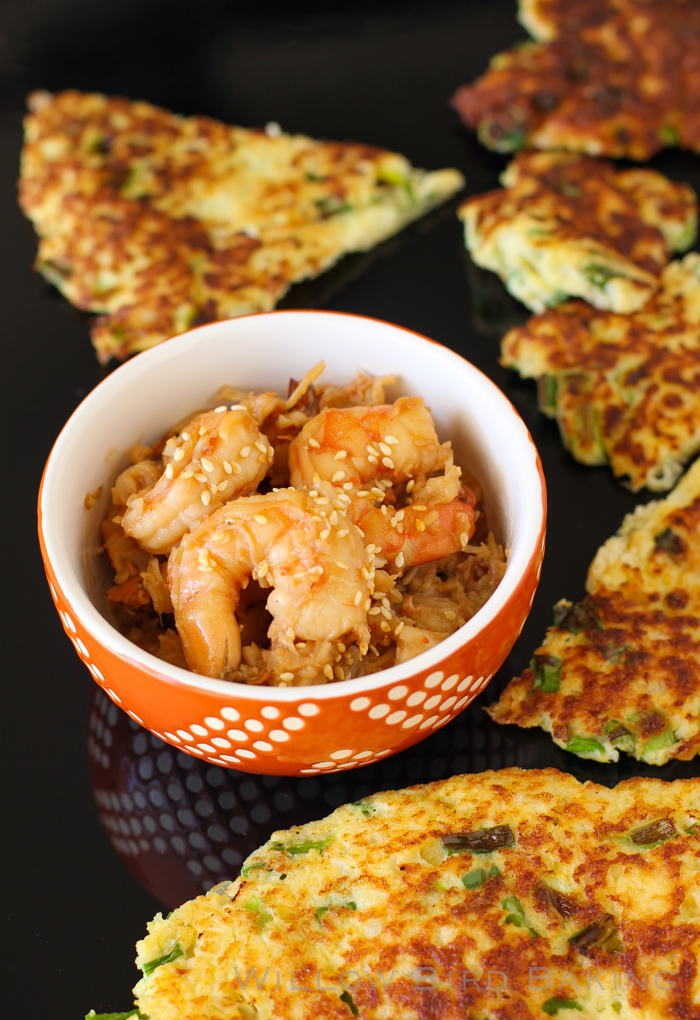 5-Minute Sesame Shrimp
5-Minute Sesame Shrimp
Absolutely delicious shrimp ready for dinner in just 5 minutes flat! Prep some rice, cauliflower rice, or a scallion pancake to serve the shrimp over!
Serves:
1 alone or 2 over rice or pancakes
Ingredients
1 1/2 tablespoon soy sauce
1 1/2 teaspoons rice wine vinegar
1 teaspoon brown sugar
1 teaspoon sesame oil
1/4 teaspoon freshly grated ginger
1 teaspoon cornstarch
1 teaspoon canola oil
1/2 pound large shrimp, peeled and deveined
sesame seeds
Instructions
Whisk together the soy sauce, rice wine vinegar, brown sugar, sesame oil, ginger, and cornstarch in a medium bowl and then gently stir in the shrimp to coat. Heat a large skillet over medium-high heat. Add the canola oil and heat until it shimmers. Add the shrimp and sauce. Sauté, tossing the shrimp frequently, until the sauce reduces and thickens and the shrimp are opaque pink, about 3 minutes.
Top the shrimp with sesame seeds and serve over rice or cauliflower rice. When I served them on a scallion pancake, I let them cool a bit, transferred them to the bowl of a food processor, and pulsed a few times to give them a choppy texture almost like a chunky paste. They taste great with Sriracha Aioli.