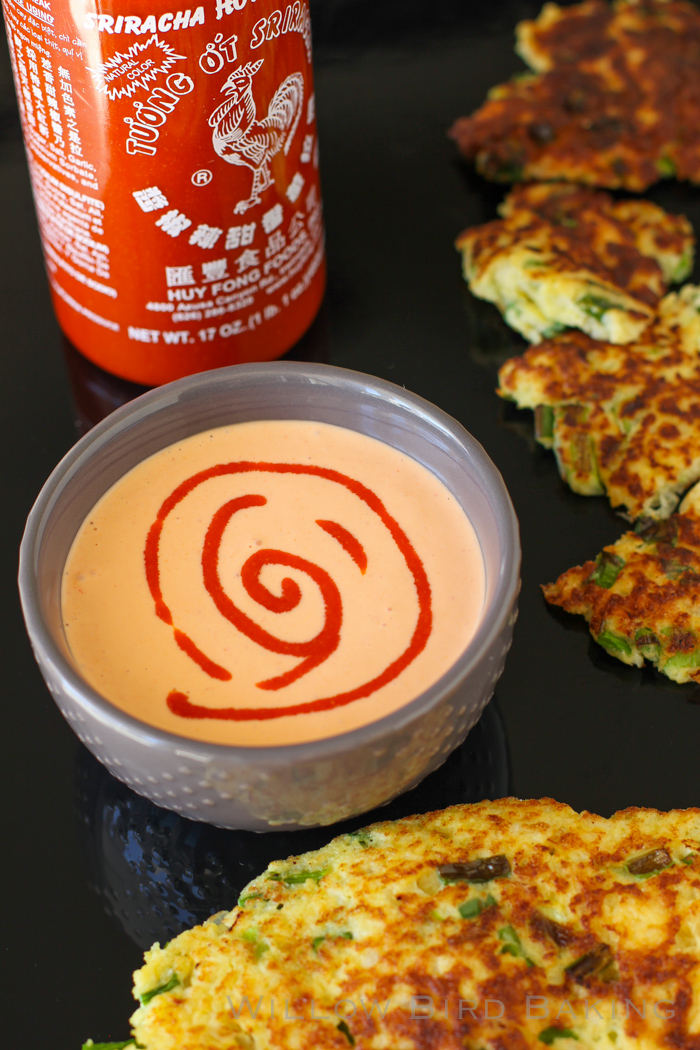 Sriracha Aioli
Sriracha Aioli
This Sriracha Aioli is perfect drizzled over fish, spread on the toasted bun with a juicy burger, or drizzled over a stir fry. I've been putting it on everything lately. Most recently, I drizzled it over my 5-Minute Sesame Shrimp on top of a Paleo Scallion Pancake and it was amazing! It's best the day after you make it, when the flavors all meld. Double it for a big batch!
Ingredients
1/2 cup mayonnaise
2 tablespoons Sriracha
1 1/2 tablespoons lemon juice
pinch salt
Instructions
Whisk together the mayonnaise, Sriracha, lemon juice, and salt. Cover and refrigerate to let the flavors meld (even better if you can make this the night before!)
Serve drizzled over seafood, meats, stir fry, burgers, or as a dipping sauce for fries, veggies -- the sky's the limit!