Thanks, Trop50, for sponsoring this post.
Today was one of those days. Not a bad day by any means. In fact, it was my favorite kind of day: A SUPER BUSY DAY.
It was the kind of day where you teach every period except lunch. The kind of day where you and 5 students work like lightning to wrap your new literary magazine and get it off to the printers. The kind of day where your entire creative writing workshop — the class that has renamed itself Feisty Narwhals for the remainder of the year — stretches to finish their elaborate homages to Jonathan Swift's poem, "The Lady's Dressing Room." The kind of day where you have a practice debate, field trip planning, and a conference all on the schedule. The kind of day where you make a Raspberry Açaí Prosecco Cocktail when you get home just because.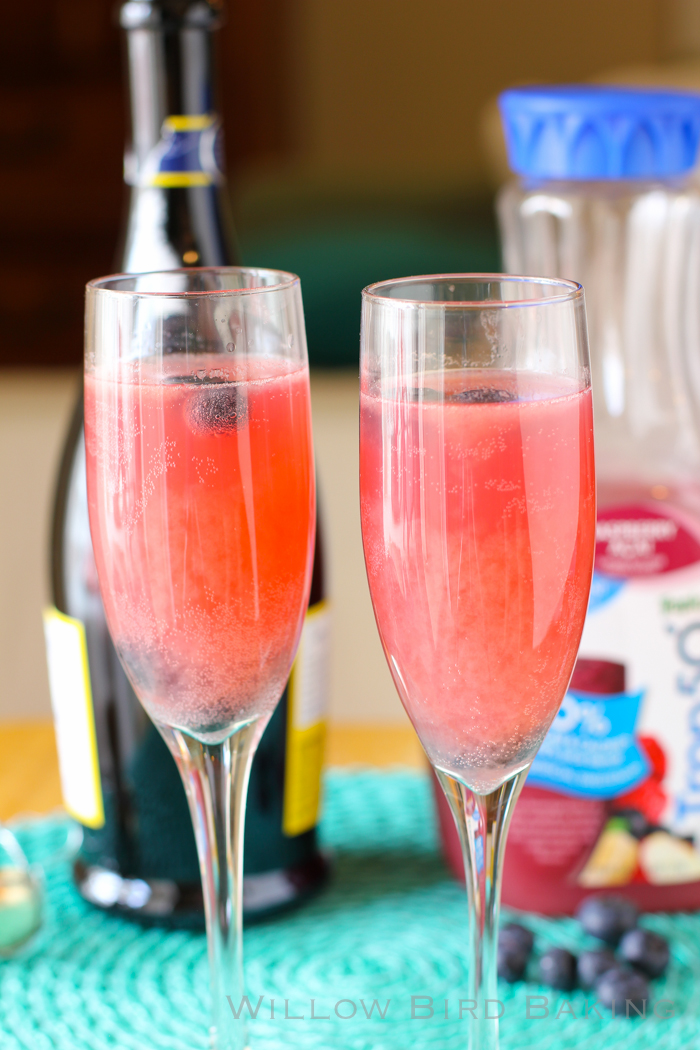 Raspberry Açaí Prosecco Cocktail
I had some Trop50 Raspberry Açaí juice in my fridge and an unopened bottle of Prosecco waiting for recipe development. No time like the present, am I right?
Trop50 juices have 50% less sugar than regular juices, so I knew they'd be perfect for a nice "Girls' Night In" beverage: not too sweet, not too dry. Sure enough, this cocktail was delicious. It went stunningly with my frozen meal and an episode of Star Trek. What can I say? I'm fancy.
Now, time for an ill-advised late afternoon nap before I continue working. #teacherlife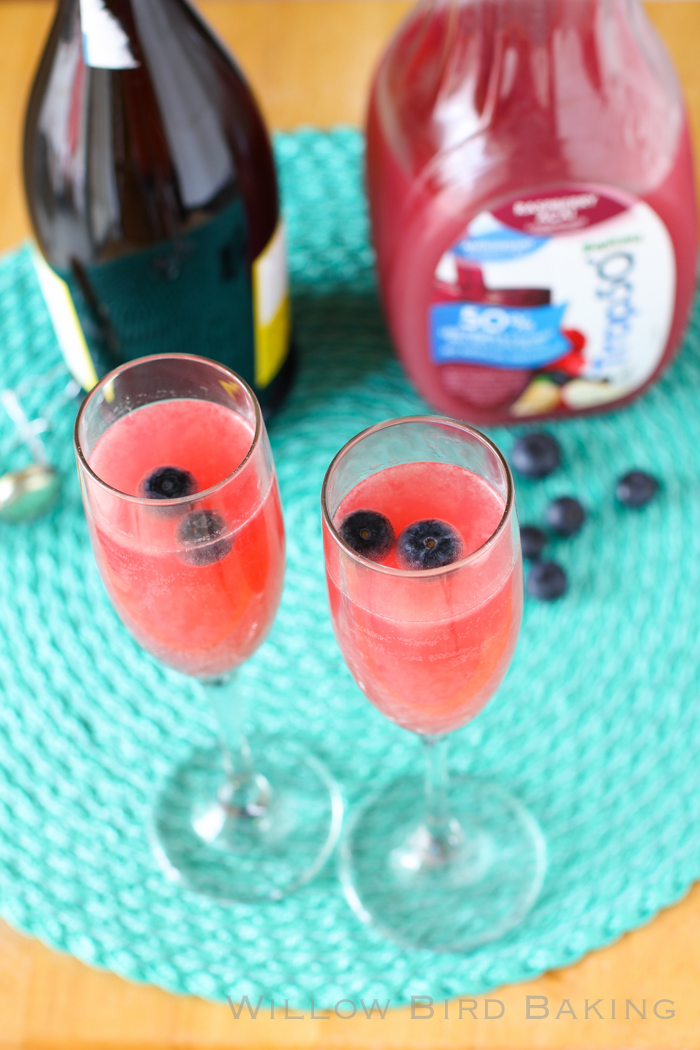 For more girls' night in cocktail inspiration, you can check out this Trop50 collection on Foodie.
One year ago: Flan Tres Leches Cake
Two years ago: Gooey Butter Strawberry Shortcake
Three years ago: Mini Doughnuts for Your Coffee Cup (a creative use for yeast dough scraps!)
Four years ago: Pasta Carbonara
Raspberry Açaí Prosecco Cocktail

---


Recipe by: Willow Bird Baking
Yield: varies

I love a good fruity cocktail. I recently threw this Prosecco cocktail together and drank it with dinner — no special occasion needed! It's just slightly sweet, but not overpowering.

Ingredients:
1 part chilled Trop50 Raspberry Açaí juice
1 part chilled Prosecco
berries

Directions:
Pour the juice into a pitcher. Add the Prosecco (If you pour the Prosecco into the juice and not the other way around, there's no need to mix, so you preserve bubbliness.) Drop a few berries into each glass, pour the cocktail over them, and serve.

Disclosure: Compensation was provided by Trop50 via Glam Media. The opinions are all mine, though, and are not indicative of the opinions or positions of Trop50.