Things you should know:
1. A guy doesn't make you a sweater with working Christmas lights unless he kinda likes you. He just doesn't.
2.You don't have to sing well as long as you sing loudly and enthusiastically. The people you live with may pretend to disagree with this statement, but they're just trying to hoard the fun. Disregard them.
3. A dog will never win an Ugly Christmas Sweater competition because any sweater becomes 100% adorable when placed on a dog.
4. Serving hot chocolate to 75 middle school students is a manageable task until the bottom falls out of one of the cups. Then things get dicey.
5. Trader Joe's cocoa truffles are pure insanity. I just ate approximately 8 billion of them and I can't even muster up some shame.
6. Mariah Carey's All I Want For Christmas is You is the best Christmas song ever. Except for the ones about Jesus obviously, because even Mariah cannot compete.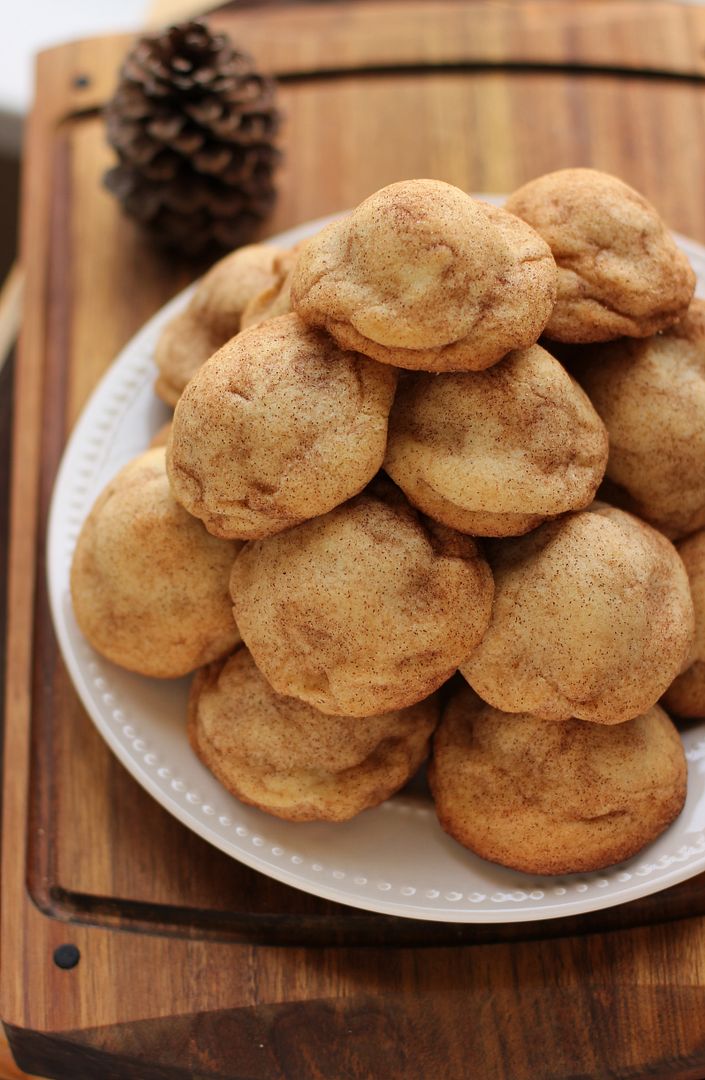 7. Despite vivid memories of walking through Washington D.C. in the freezing rain with holey (not to be confused with holy, which would be kind of cool) shoes a few years ago, I cannot convince myself to purchase shoes more regularly. However, when my shoes basically disintegrated recently, I did finally visit the shoe store. I have a new pair of flats and some fluffy bootlike thingies. And warmer feet.
8. Peppermint is gross. I'm sorry that I'm not baking you crazies all sorts of peppermint things, but . . . I just can't get into that mess. It's like straight up eating toothpaste. Ew.
9. There is nothing sweeter than a freshly bathed, blow-dried pup (after they've done the whole run-around-the-house-like-a-banshee thing and calmed down, of course). They're almost sweet enough to make you forget about the ginormous mess they created that made the bath necessary. Almost.
10. Christmas is the perfect excuse to eat loads of cookies, as if you needed one.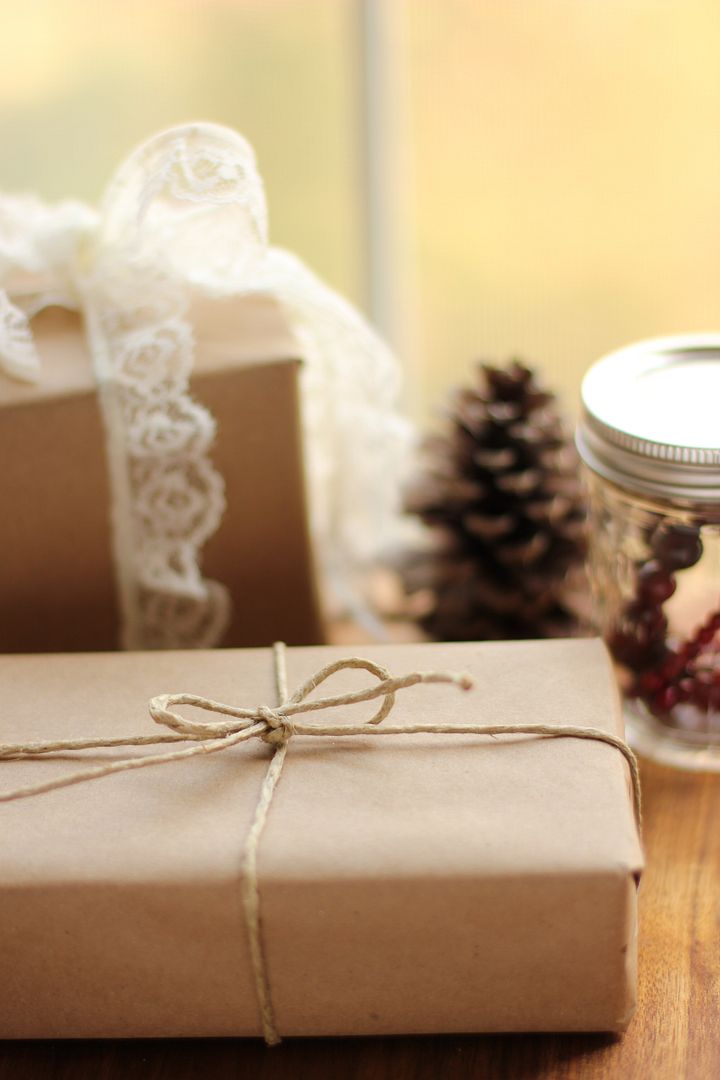 11. Present wrapping tip: plain brown paper and some hemp string or lace makes for a pretty parcel.
You can even reuse some old paper grocery bags.
These Gingersnap Cheesecake Stuffed Snickerdoodles were modeled after my Pumpkin Cheesecake Stuffed Snickerdoodles. They were so delicious that I had to make a Christmas version! The dense gingersnap middles are sweet, spicy, and delicious inside the pillowy snickerdoodles.
These cookies are insane on their own, but I may have heated up a couple and eaten them over vanilla ice cream, and it may have been amazing. I think you should try it and see for yourself.
Gingersnap Cheesecake Stuffed Snickerdoodles

---


Recipe by: Willow Bird Baking, using cookies adapted from Sunset, 1998 via Bakergirl
Yield: 30-35 large cookies

Delicious gingersnap cheesecake truffles are enveloped in a pillowy snickerdoodle. These cookies are filled with holiday cheer and perfect for a cookie swap (or for hoarding and devouring beside the Christmas tree). Heat them before serving for maximum enjoyment, and I won't judge you if you decide to serve them over a bowl of vanilla ice cream.

Snickerdoodle Ingredients:
1 cup butter, softened
1 cup vegetable oil
3/4 cup granulated sugar
1 cup powdered sugar
2 large eggs
4 1/4 cups all-purpose flour
1 teaspoon baking soda
1 teaspoon cream of tartar
1/2 teaspoon salt
1/2 cup granulated sugar + 1 tablespoon cinnamon for rolling cookies

Gingersnap Cheesecake Filling Ingredients:
2 cups white chocolate chips (about 10 ounces)
3 cups finely ground gingersnaps
1 teaspoon ground ginger
1 teaspoon cinnamon
1/2 teaspoon salt
1/4 teaspoon ground cloves
4 tablespoons powdered sugar
1 (8-ounce) package cream cheese, softened

Directions:
Make the gingersnap cheesecake filling: Melt the white chocolate chips in the microwave on half power. Start with 1 minute and stir. Continue to heat the chocolate in 15 second intervals, stirring well after each to aid the melting, until it is smooth (be careful not to overheat). Transfer this to a shallow pan to cool until just warm (but not until hardened).

In the meantime, mix gingersnap crumbs, confectioners' sugar, ginger, cinnamon, salt, cloves, and cream cheese together. Add the white chocolate and mix well until thoroughly combined. Transfer the mixture to the fridge while you make the snickerdoodle dough.

Make snickerdoodle dough: Mix together the butter, vegetable oil, granulated sugar, powdered sugar, and eggs in a large bowl. In a separate large bowl, whisk together the flour, baking soda, cream of tartar, and salt. Add the flour mixture into the butter mixture in 3-4 additions, mixing until just combined between each. Place the finished dough in the refrigerator to chill. While the cookie dough chills, roll gingersnap mixture into balls and place the balls on a wax paper lined baking sheet. Cover, and chill until firm (about 1 hour).

In a small bowl, whisk together 1/2 cup granulated sugar and cinnamon. Preheat oven to 375 degrees F. Take a few gingersnap balls out of the fridge at a time to work in small batches (so they stay firm). Scoop out about a tablespoon of chilled cookie dough. Press a frozen gingersnap cheesecake ball into the center, then cover with another bit of dough, working the dough around the whole ball. Roll the ball in cinnamon-sugar (which will make the soft dough easier to handle, so you can firm up the shape here) and place it on a greased baking sheet. Repeat the process, placing cookies 2-3 inches apart. If cookie dough gets too soft, re-chill it for a bit and continue working. I made sure to stick it back in the fridge during any downtime (like when I had some cookies in the oven).

Bake for 12-15 minutes, or until edges are slightly browned. Let the cookies cool on the pan for a few minutes before removing them to a cooling rack to cool completely. Store in an airtight container in the fridge, reheating for 30 seconds to a minute before eating. Serve a few hot cookies over vanilla ice cream for a special treat!
If you liked this post, please:
–Subscribe to Willow Bird Baking
–Follow Willow Bird Baking on Twitter
–Follow Willow Bird Baking on Facebook
–Give this post a thumbs up on StumbleUpon
–Pin It
other ways to share this post with friends