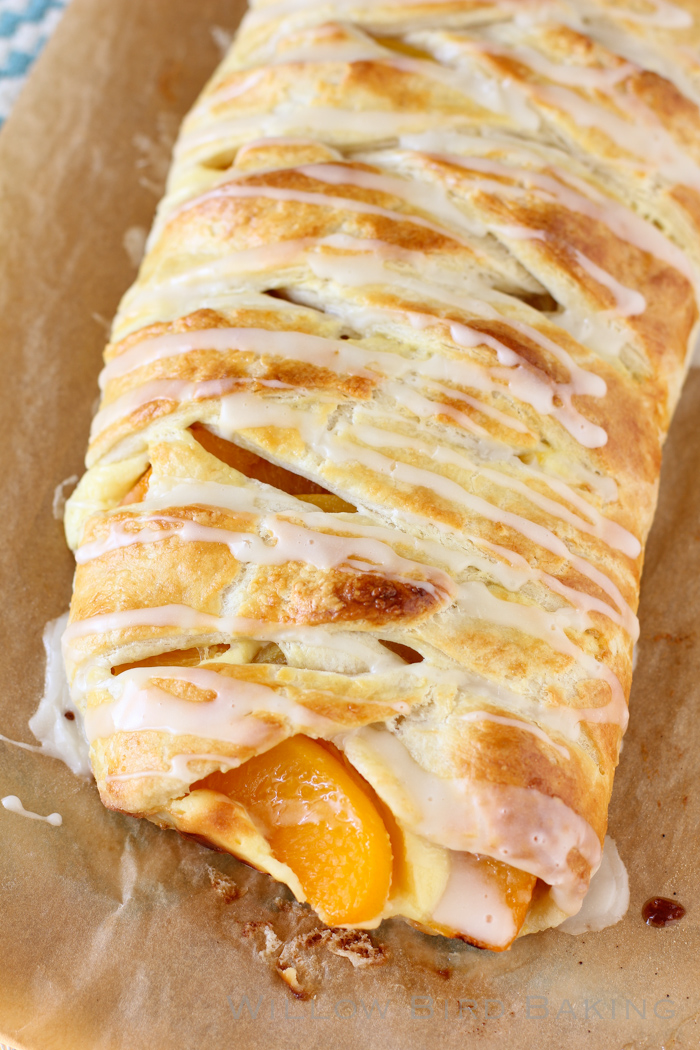 Peaches and Cream Cheesecake Braid
I've had a terrible day. Even those Super Bowl macarena sharks only helped for a hot minute. So let me tell you a story about an island of joy.
The island happens to be my classroom. At 1:05pm on the dot every Friday afternoon, two of my students bounce through my door. They're not running in because they're excited about P.E. or lunch (although they love those things, too). Instead, they're running in to grab up their crochet hooks.