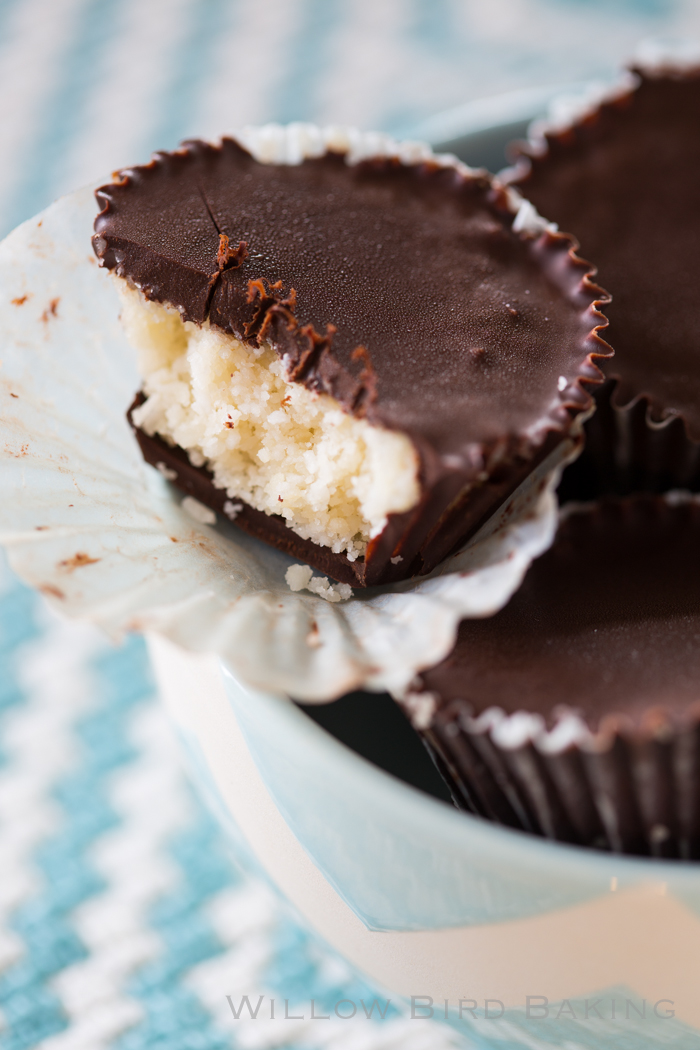 Chocolate Coconut Macadamia Nut Cups (Low-Carb, Gluten-Free, Sugar-Free)
The other day I raided the fridge for a "snack" between meals and settled on a bite — JUST ONE BITE — of my Vanilla Bean Cheesecake. But there was a problem. The bite I took left the piece kind of crooked. And I hate a crooked piece of cake, y'all — it's just not right. So I took another bite. You know, just to even it out.
But it wasn't quite even. I'm sort of a cake slice perfectionist. So I made the difficult decision to eat a whole other row of bites. Sure, I probably shouldn't eat so much cheesecake. But what a relief it'd be to have a nice, even slice left in the fridge.