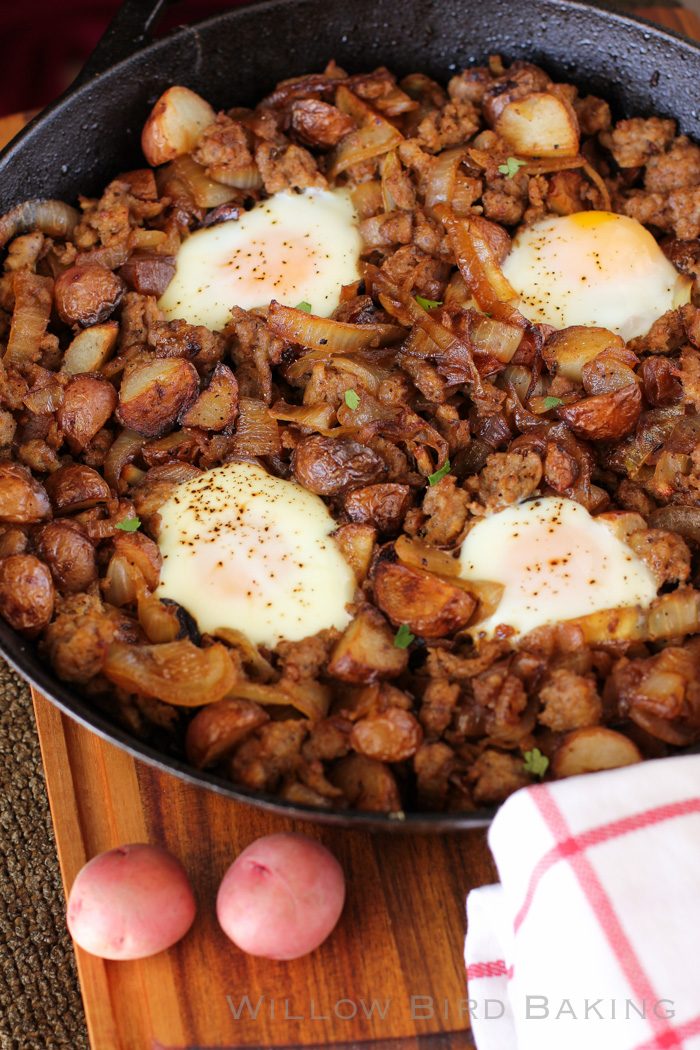 Sausage & Caramelized Onion Breakfast Hash
Thanks to Tasteful Selections for sponsoring this recipe!
One thing I fight against every day is the weird feminine ideal of being quiet and demure. There are continual implications in pop culture (and probably in many of our daily lives) that women talk too much, and that the most attractive women are ones who either know how to shut up or, due to language barriers, have no choice but to shut up.