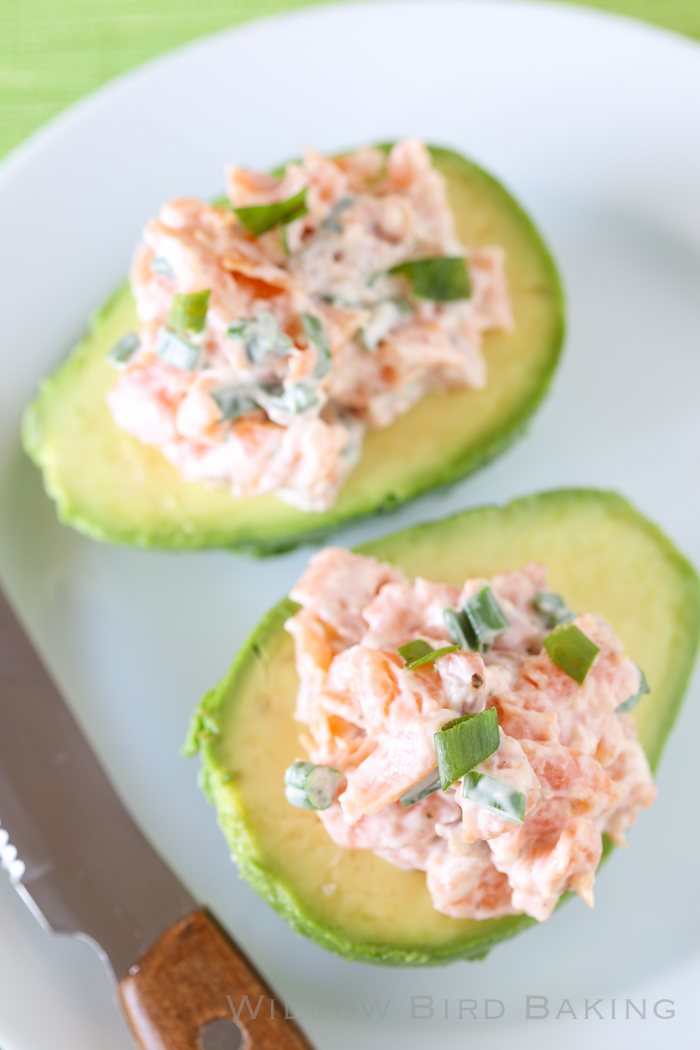 Smoked Salmon Salad in Avocado Boats
Did you hear that?
That distant scream was me flying from Barcelona to Venice this morning! Hopefully I'm now sitting by a canal somewhere, sipping a Coke Zero and unwinding.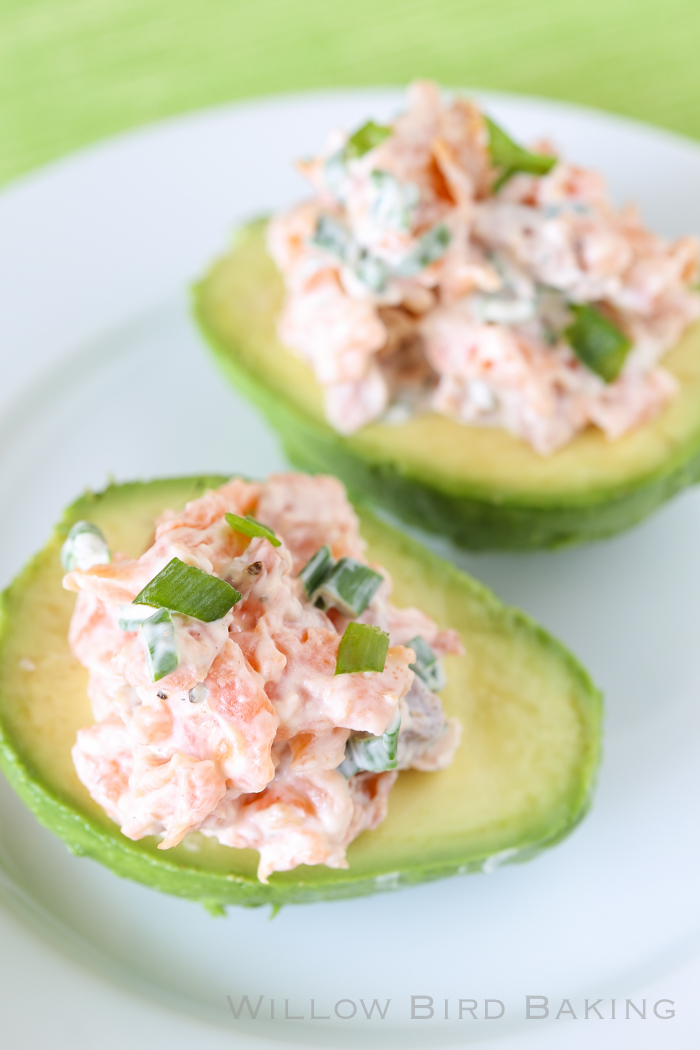 I hope you'll forgive this short post! The short recipe below makes up for it, right? It comes together in 10 minutes flat and tastes amazing, so it's the perfect lunch or quick dinner. Enjoy — and get ready for plenty of stories when I return!
One year ago: Chocolate Doughnut Cake
Two years ago: Cookie Butter Cookies
Three years ago: Gooey Butter Strawberry Shortcake
Four years ago: Strawberry Cheesecake Stuffed Amaretto Cake Pops (on Pretzel Sticks!)
Five years ago: Lemon Madeleines with Mango and Raspberry Curd

Smoked Salmon Salad in Avocado Boats
I love this easy, quick, low-carb dinner! This smoked salmon salad was inspired by the simple one found at Whole Foods -- I just recreated it in my kitchen. It's fresh, delicious, and full of healthy fat. If you can, make the smoked salmon salad early and chill it for a few hours to let the flavors meld
Author:
Willow Bird Baking
Ingredients
3 tablespoons good mayonnaise (I use Hellmann's or Best Foods)
1 1/2 teaspoons lemon juice, plus a bit more for spritzing
2-3 grinds fresh pepper
scant 1/2 pound smoked salmon, chopped
3 tablespoons finely chopped green onions
salt
2 ripe avocados, halved, pitted, and scooped out of the peel with a big spoon
Instructions
Whisk mayonnaise, lemon juice, and pepper together in a medium bowl. Add smoked salmon and green onions, tossing to combine. Taste to see if you need to add another grind of pepper. When the smoked salmon salad is adjusted to your liking, chill it for a few hours if you're able to, to let the flavors meld. Lightly salt the four avocado halves and spritz them with a bit of lemon juice. Then stuff each avocado half with a quarter of the mixture, really piling it up. Serve immediately.