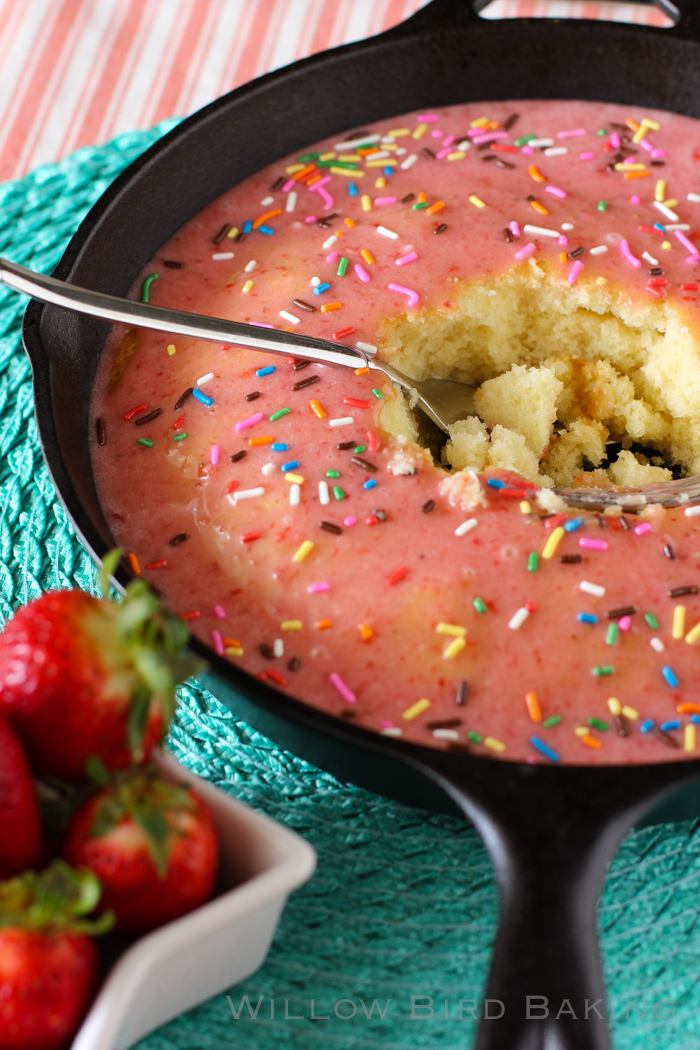 Strawberry Doughnut Cake
Thanks, Zazzle, for sponsoring this post!
I BOUGHT A DOUGHNUT CLOCK. This should not be surprising if you know me or if you've been following along on Facebook, but I should fill the rest of you in.
First, a very serious question: are you a cake doughnut or a yeast-raised doughnut kind of person? This may affect our compatibility as friends, so think long and hard before answering.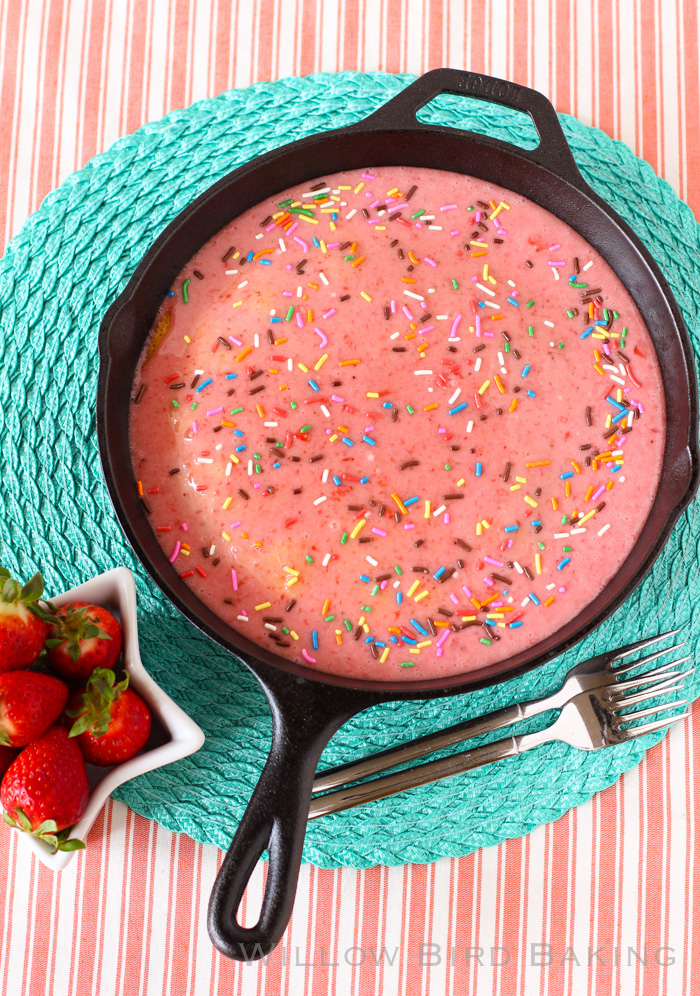 Raised, right? Totally raised. ME TOO. Something about the light-as-air texture covered in glaze convinces me that I'm not eating, like, half my daily calorie allotment in one sitting.
But when it comes to cuteness, no doughnut does it better than a cake doughnut with a thick strawberry glaze and bright rainbow sprinkles. When Zazzle, the marketplace where you can custom design just about anything, contacted me to work together, splashing DOUGHNUTS all over household goods was my first thought. Don't look at me like that.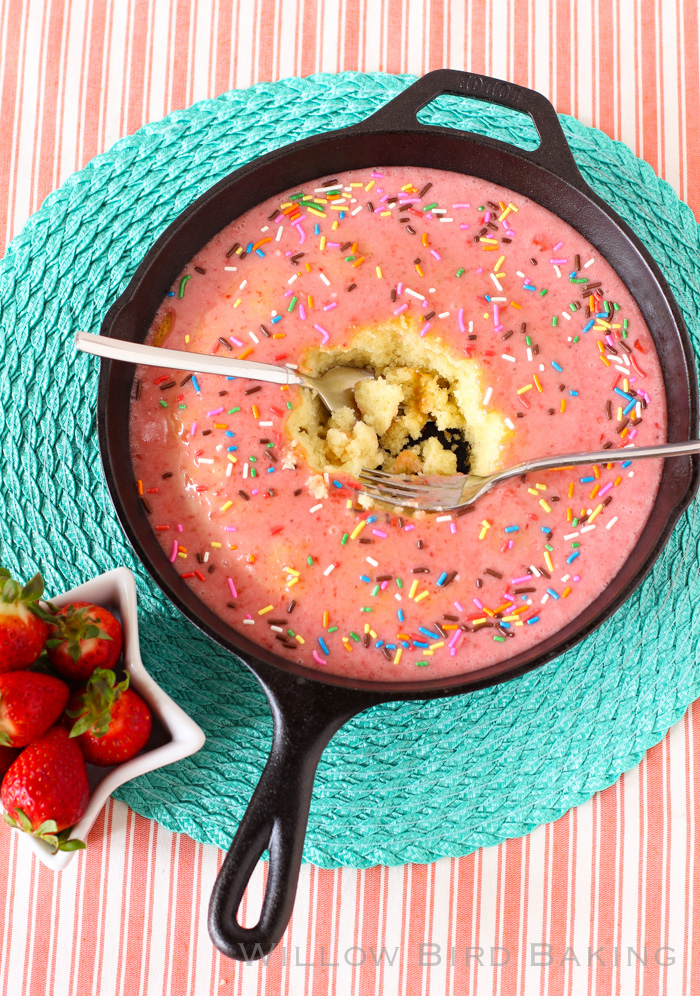 I ended up with the most adorable set of strawberry doughnut coasters on my coffee table and a crazy cute chocolate doughnut clock on my wall. I'm smitten! The products all came out so perfect, and they jive well with the rest of my colorful food-centric decor (Mike didn't know what he was getting into when he married me. Let's just say I have three giant food prints and a huge jar of gumballs in my apartment. And obviously, a doughnut clock.)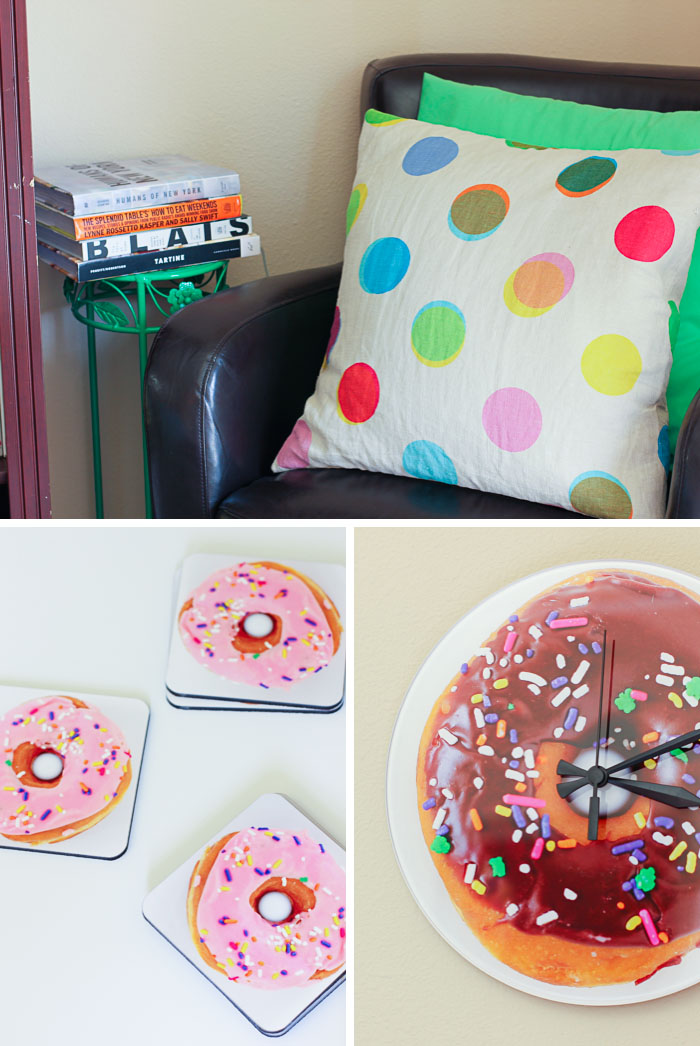 My new doughnut goodies with an example of my other colorful decor
Zazzle also has a huge market of designs from other creators to choose from in case you're not too artsy yourself. Just to give you an idea of the breadth, I typed "macaroni clock" in the search bar and there were at least three results. You can find anything! Right now I'm really diggin' the Mother's Day gift ideas and I have a friend who would love the Military Mom ideas.
They also sell cute custom designed phone cases and since I finally joined this millennium and bought a smartphone, I'm eyeing this one. Doughnuts, obviously.
Want to create or buy a Zazzle masterpiece? Enter the giveaway below for a chance to win a $50 gift certificate!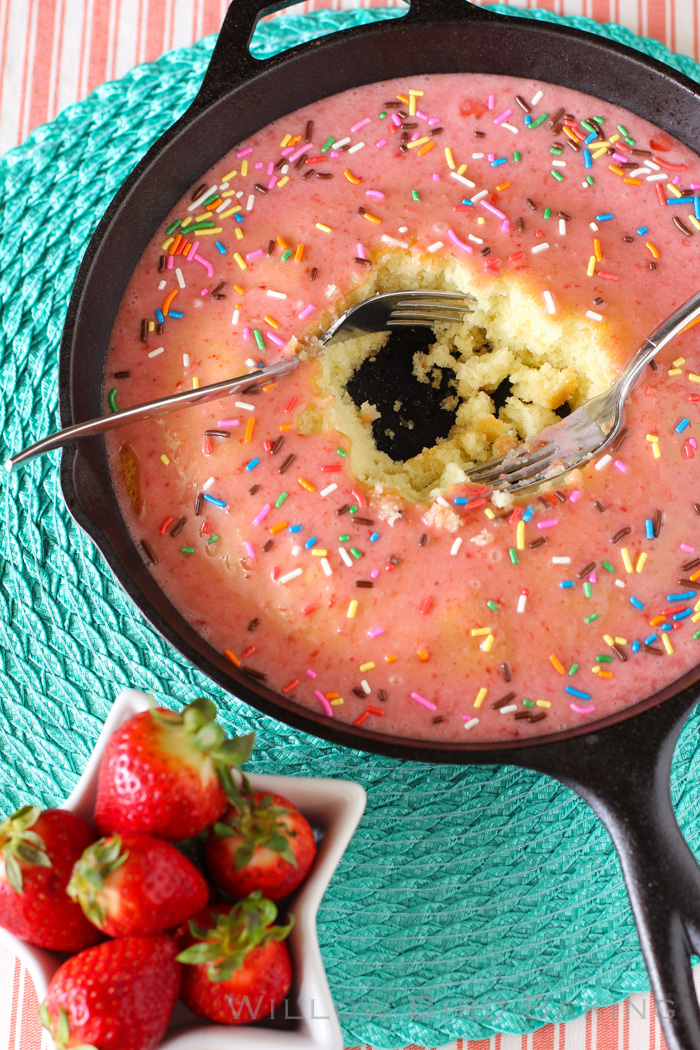 In honor of my Zazzle purchases, I made you SUCH AN AMAZING CAKE. Seriously, this case isn't just cute; it was so incredibly delicious. I blanketed an almond-scented bakery-style sheet cake with a luscious, dye-free strawberry glaze. And added sprinkles, obviously! Another huge bonus is that this cake was super quick to make. Enjoy!
One year ago: Rustic Pizza Stuffed Mushrooms
Two years ago: Gooey Chocolate Skillet Cake Ice Cream Sundae
Three years ago: Chocolate Birds' Nest Cupcake Toppers
Four years ago: Coffee Cookie Dough Fudge Cheesecake
Strawberry Doughnut Cake

---


Recipe by: Willow Bird Baking with strawberry glaze adapted from Sally's Baking Addiction
Yield: 8-10 servings

You're going to be shocked by how delicious this super cute and super quick cake is. SHOCKED, I tell you!

Cake Ingredients:
1/2 cup (1 stick) butter
1/2 cup water
1 cup plus 2 tablespoons cake flour
1 cup white sugar
1 egg, lightly beaten
1/4 cup sour cream
1/4 teaspoon almond extract
1/4 teaspoon vanilla extract
1/2 teaspoon baking soda
1/2 teaspoon salt

Glaze Ingredients:
5-6 strawberries, chopped
1 tablespoon strawberry jam
1 tablespoon milk
2 cups powdered sugar
1/8 teaspoon vanilla extract
sprinkles (optional)

Directions:
To make the cake: Preheat the oven to 375 degrees. In a medium saucepan over medium heat, bring the butter and water to a boil. In the meantime, in a separate large bowl, whisk together the cake flour and sugar before adding the eggs, sour cream, almond extract, vanilla extract, baking soda, and salt. Mix to combine. While mixing, slowly pour in the boiling butter and water mixture. Mix to combine completely. Your batter will be very runny. Pour the batter into a 10-inch cast iron skillet (alternatively, I think this would work fine in a 8-inch square baking pan lined with parchment paper.)

Bake at 375 degrees for 15-18 minutes or until a toothpick inserted in several places comes out with a few moist crumbs (don't wait for the top to get golden brown, necessarily — mine stayed pale). Cast iron skillet cook times can be variable, so check early and often. Cool completely.

To make the glaze: Put chopped strawberries and jam into a food processor or blender to puree. Pour into a medium bowl and mix in milk and vanilla extract. Gradually whisk in powdered sugar. Pour glaze over the cake to cover (I used most but not all of it) and top with sprinkles.