I'm siiiiick. If you follow Willow Bird Baking on Facebook or Twitter (you do, right?), you've probably heard me whining about it lately (okay, maybe this isn't the best way to encourage you to follow).
It started with a sore throat and has turned into a beastly, phlegmatic ogre of a cold that has taken up residence in my chest and commenced hanging draperies and such. I have protested this development with various hot teas, soups, and my favorite home remedy suggested by readers: complaining.
Three Safe-to-Eat Cookie Doughs: Chocolate Chip, Sugar, and Cake Batter!
I know my students are to blame for this plague! They've been dropping like flies recently. A wave of 6th graders was sick early in the year, and then 7th grade took a nose dive. At one point almost half the class was home in bed, weeping at the thought of missing their fantastic language arts class and writing pickup essays in fond remembrance of healthier days. That's what students do when they're home sick, right?
I can't stay home until I'm better, but I do tend to baby myself when I'm sick. Take, for instance, the vat of spicy crab chowder and loaf of sourdough bread I allowed myself to eat yesterday under the guise of "feeding a cold" (not that I starve a fever or anything).
And I'm not even going to mention the amount of this cookie dough I consumed over the weekend. I'm sure cookie dough has, like, vitamins and stuff.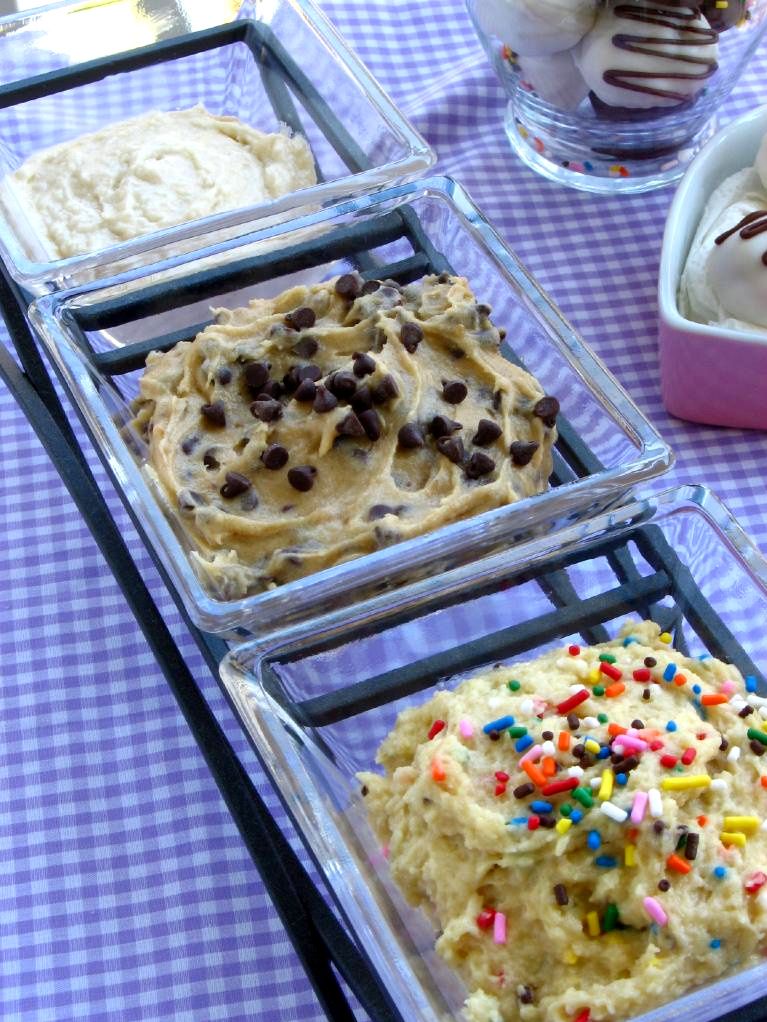 If nothing else, cookie dough is good for the soul. As a child, my idea of adulthood was finally getting to sit down with a tube of technically-unsafe-to-eat-before-baking cookie dough, slice it open, and eat the whole thing — no parental scolding involved.
And now, look how far I've come: this weekend I made not one, but three kinds of cookie dough! Not only that, but they're all eggless and therefore actually safe to eat*.
Chocolate chip cookie dough recipes are popular and easy to find, but safe-to-eat sugar cookie dough is a bit more elusive. I developed the recipe below from a regular sugar cookie recipe. But the dough that really takes the cake (literally!) is the Cake Batter Cookie Dough.
Jessica at How Sweet It Is has been going cake batter crazy lately, and I'm loving it! Inspired, I decided to create a rich cookie dough that tastes like buttery yellow cake batter, complete with sprinkles. There's just something wonderful about food that tastes like a birthday party.
Oh, and are you wondering about those truffles in the photos? Stay tuned — I'll tell you all about those soon, along with yet another awesome use for cookie dough!
So, in summary: I'm sick. My students are sick. We're all sick. Eat cookie dough.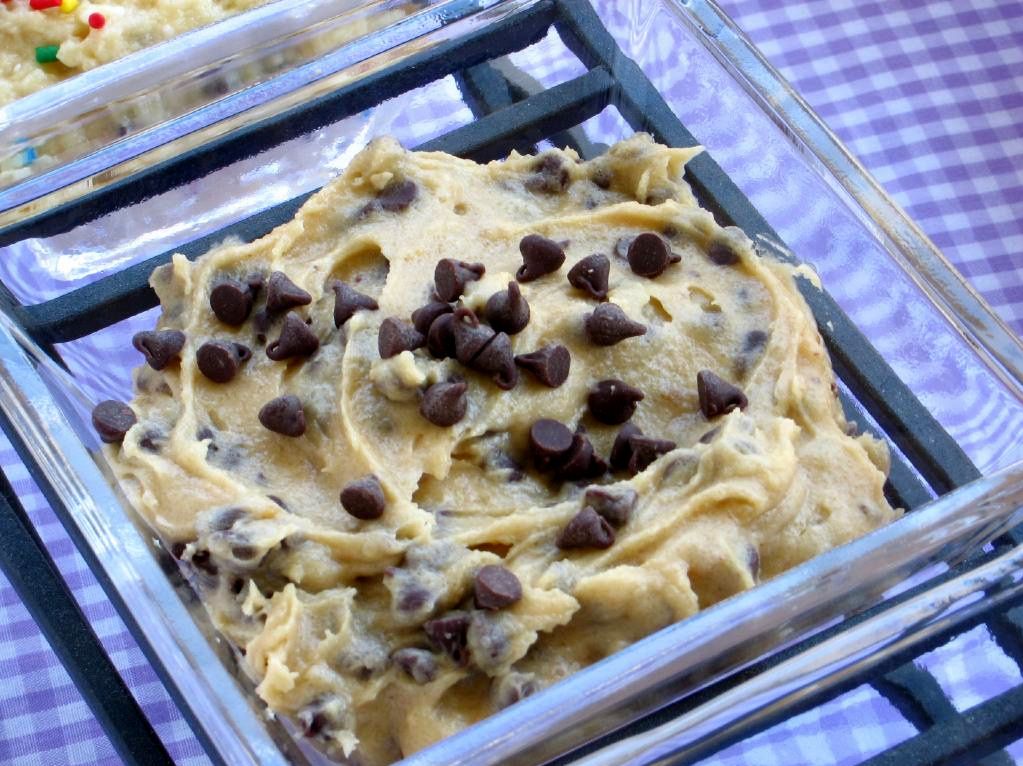 *Note: Since posting this recipe, scientisty types have also found that raw flour — just like produce — can carry E.coli if it's been contaminated with it. This article suggests that the risk is even smaller than the tiny risk of getting Salmonella from eating cookie dough with raw eggs, but it's still there and I wanted you to know about it. At least eggless cookie dough is safer — and no reason to waste the eggs when you just want to eat it with a spoon, right?!