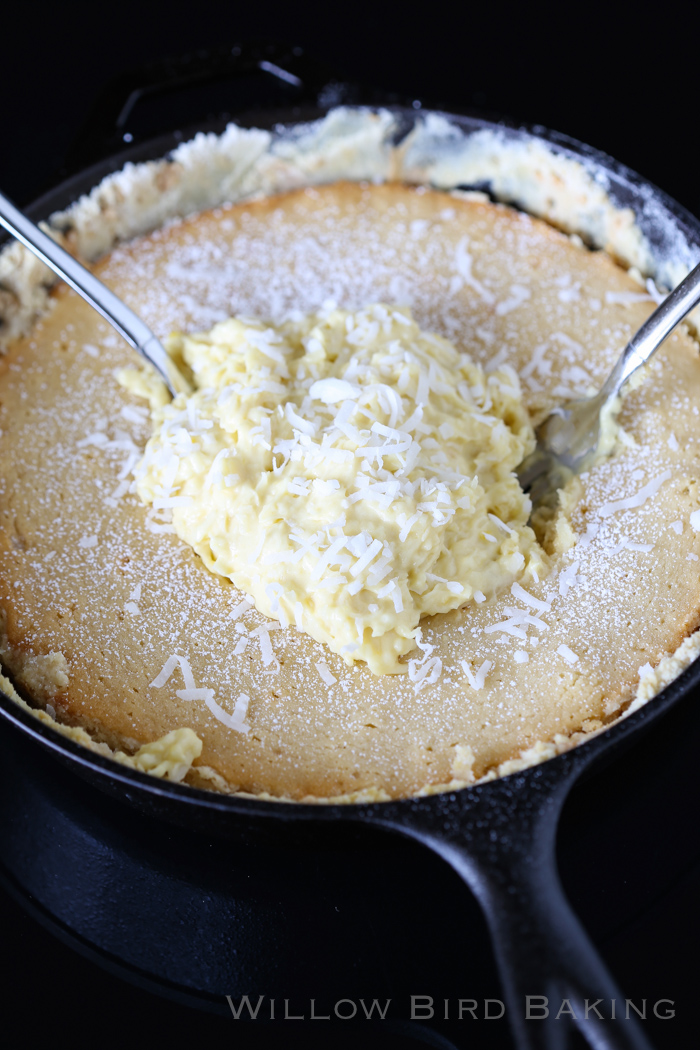 Coconut Cream Gooey Butter Cake
A definite perk of being a teacher is that you never stop getting excited for school breaks. Spring break is usually glorious, since it ushers in the best time of the year. Everything is weaving thoughtfully and productively toward the luxurious summer.
It's usually glorious. But this past week was my spring break, and I was sick for over half of it. Like, someone's-stabbing-my-tonsils-repeatedly sort of sick.
I shouldn't complain. I had a fantastic winter break and winter breaks are notoriously awful for teachers — right smack in the middle of the most depressing point in the school year when no one is quite sure that anything will work out, everyone has the flu, and pocketbooks and patience are stretched thin.