I was a little girl, maybe 8 years old. My sisters and I were sitting at the breakfast table, bowls of cereal in front of each of us. My dad sat across from us waiting to brush my hair into a tail and clip one of my bows on it before shepherding us off to school.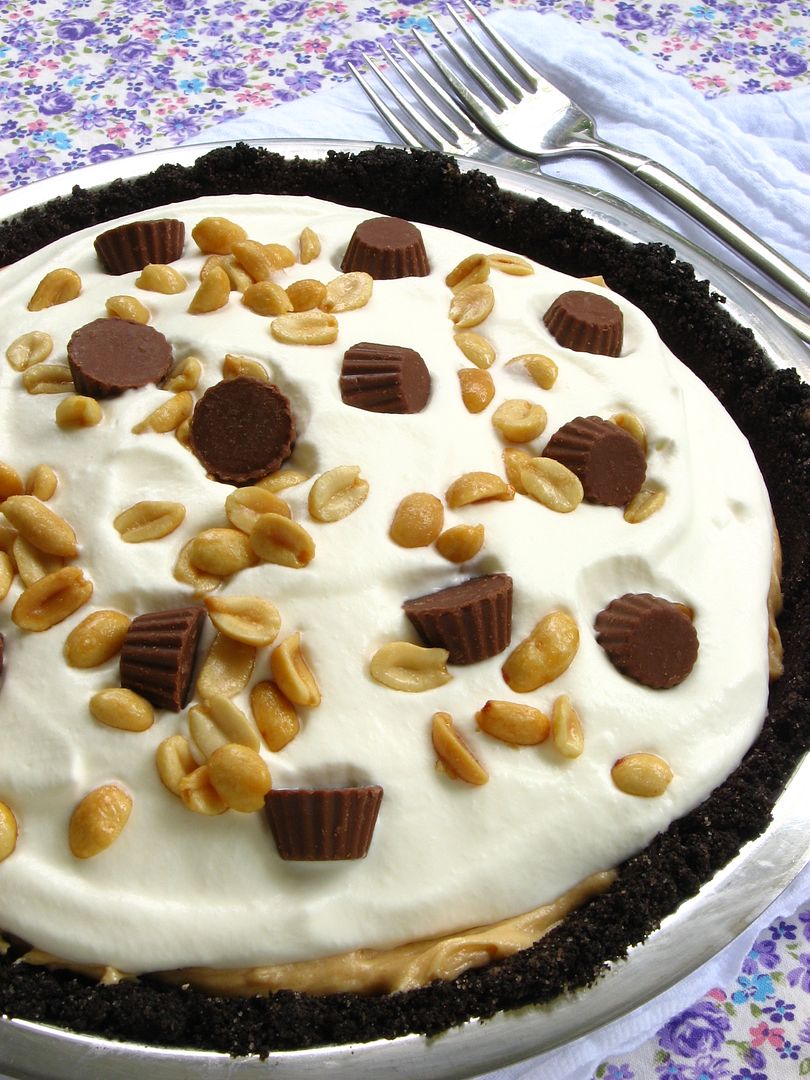 I'd slept the whole night enveloped in my pink-and-blue quilt under pink-and-white striped wallpaper with a rose border halfway up, unaware of anything wrong in the world. None of my army of teddy bears and dolls had murmured a warning of danger. I didn't have a gut feeling worthy of a sappy novel. But at breakfast, Dad surprised us all by saying, "I went to the emergency room last night; I thought I was having a heart attack."
You would have to know me — like, really, really know me — to understand how I reacted. You'd have to know that I firmly believe that my dad is the best man besides Jesus Himself to have ever lived. You'd have to know that by the time I was 8, I'd already started fretting about his mortality. That I'd already started praying that he'd live forever — and not just in the spiritual sense that I now recognize is more valuable. His soul living forever didn't amount to enough to my 8-year-old heart.
If you knew all that, you wouldn't be surprised that I cried tears of shock and asked every question I could think to ask. It turns out that Dad (who has always worked two or three jobs to take care of our family) was actually feeling pains from an ulcer, not from a heart attack. I thanked God.
I also thanked God years later when my dad was safely out of surgery for prostate cancer. I also thanked God when my dad finished the radiation treatments for said cancer. I can't even tell you how I thanked God when we found that, finally, his cancer was gone completely. And I thank God on my knees every time we get new tests that show that, yes, it's still gone.
Last week I read Jennie's post, as so many of us did, and saw that she had suddenly lost her husband of 16 years. Just like that. One morning everything's as it should be and the next, the world has a surreal, devastating new landscape. My heart was crushed for her and her little girls.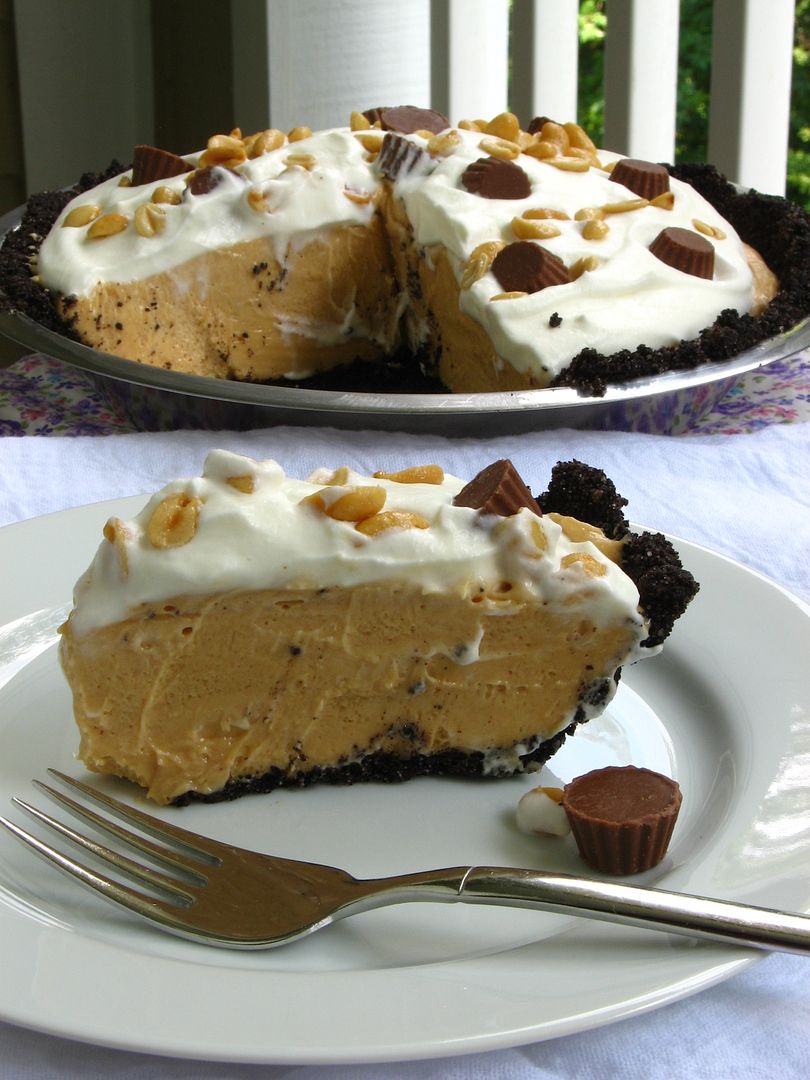 This week, when I thanked God to celebrate my Dad's 60th year in the world, I knew I wanted to make a peanut butter pie. I wanted to make a virtual hug for Jennie and her family, a memorial pie for Mikey, a token of love for my family, a birthday pie for my dad.
Remember what's important, y'all.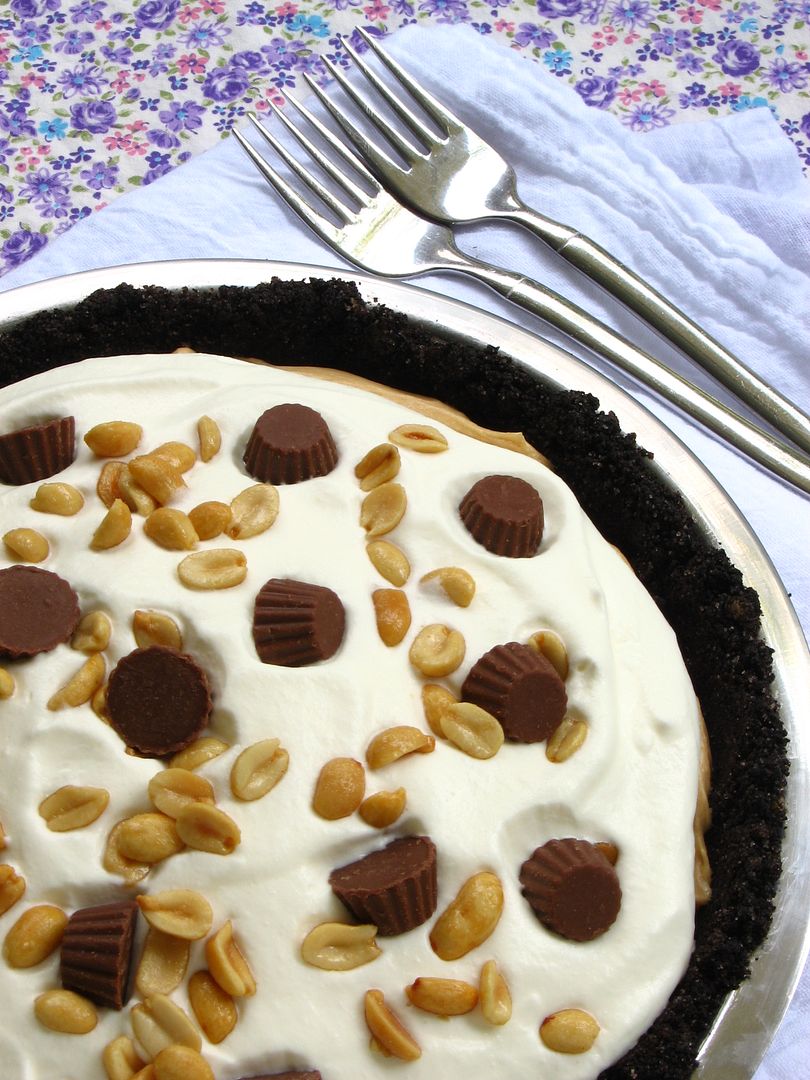 Almost No-Bake Peanut Butter Pie


---

Recipe by: Adapted from All-Recipes
Yields: about 8-10 slices

Pie Ingredients:
1 1/4 cups chocolate sandwich cookie crumbs (just grind 'em up, cream and all)
1/4 cup butter, melted
1 (8 ounce) package cream cheese, softened
1 cup creamy peanut butter
3/4 cup white sugar
1 tablespoon unsalted butter, softened
1 teaspoon vanilla extract
1 cup heavy whipping cream

Whipped Cream Ingredients:
2 cups heavy whipping cream
4 tablespoons confectioners' sugar
peanuts and/or mini peanut butter cups for garnish (optional)

Directions:
Preheat oven to 375 degrees F. Combine the cookie crumbs and melted butter with a fork and press into a 9-inch pie plate. Spend a few minutes working on it to make sure there aren't gaps and that it's a thin layer (I had to discard some of my cookie crumbs because 1 1/4 cups turned out to be a bit too much for my pie plate). Bake for 10 minutes. Cool completely.

In a large mixing bowl, beat the cream cheese, peanut butter, sugar, butter, and vanilla until smooth. Whip the cream to soft peaks. Stir 1/3 of the cream into the peanut butter mixture to lighten it up, then gently fold the rest of it in. Gently spoon the filling into your crust and use an offset spatula or the back of a spoon to smooth it out. Chill this for a few hours.

To make whipped cream, whip cream and confectioners' sugar together until you reach soft peaks. Spoon this over your peanut butter pie and top with peanuts and mini peanut butter cups for garnish, if desired. Serve immediately.
P.S. Are you thinking up your own filled cupcake for the Willow Bird Baking Cupcake Challenge? Bake your creation and email photos to juruble 'at' gmail.com by Wednesday, September 7, 2011. I'll feature your cupcake on WBB! Find more details and some cupcake inspiration here.
If you liked this post, please:
–Subscribe to Willow Bird Baking
–Follow Willow Bird Baking on Twitter
–Follow Willow Bird Baking on Facebook
–Give this post a thumbs up on StumbleUpon
Other ways to share this post with friends!