Thanks to Philadelphia Cream Cheese for sponsoring this post!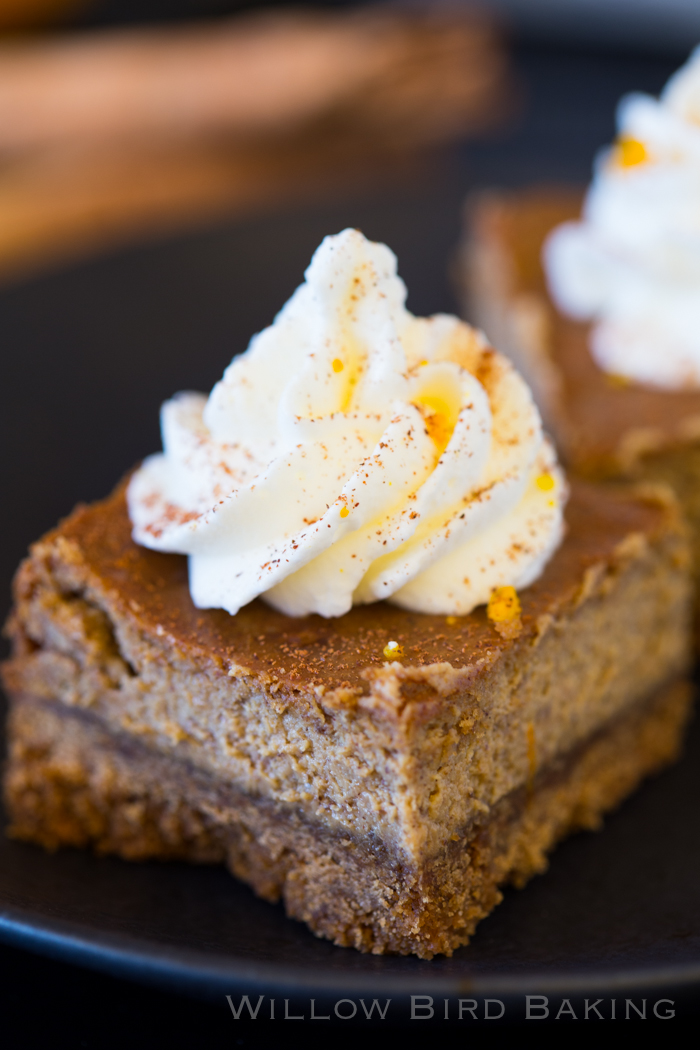 Gingerbread Cheesecake Bars with Orange Whipped Cream
Dear Gingerbread,
I've been thinking, and I think I need to apologize to you. I know that I haven't always taken you seriously. I thought you were a stale, dry cookie recipe that any old store-bought graham cracker could beat in a taste test. You were good for sheetrocking gingerbread houses and that was about it.