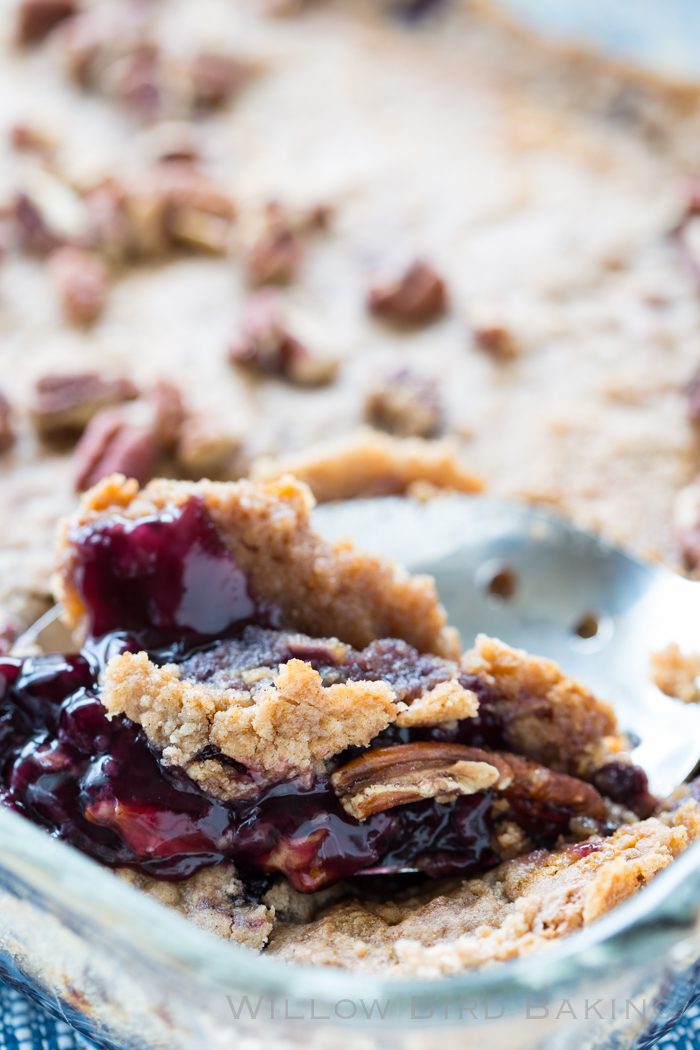 4-Ingredient Blueberry Cobbler Dump Cake
A few days ago I wouldn't have wanted to give you an update on our huge move. I struggled to find my place in Raleigh over the past three years and spent a lot of time pleading with God to open a door or turn me around or throw me a rope or . . . something. But year after year there were clear indications that I was in process right where I needed to be. Wait. Wait. Wait.
But then I found out the school of my dreams for the past decade had a graduate school, and then I got accepted into that graduate school. A graduate school that just so happened to be located in one of my favorite cities in the world. Every tiny door that hadn't opened for me was suddenly forgotten as God opened a more amazing door than I'd imagined possible. Grateful, humbled, I committed to walking through that door. But then (fellow believers out there may know what comes next) the last couple of months have been one solid, scary trial.