Summer's coming to a close, but your strawberry frenzy doesn't have to. This quick tutorial demonstrates how to freeze fresh strawberries for later use.
1. Wash, hull, and dry strawberries. Cover a baking sheet with wax paper and set each strawberry, point up, on the wax paper without letting them touch. Firmer strawberries fare better in this process than very ripe or soft ones. This gives you the perfect excuse to eat any of the particularly juicy berries that cross your path. You're welcome.

That one in the next-to-back-row leaning wayyy over to the right is my favorite. He's just begging to be chomped — and several strawberries did suffer that fate in the making of this tutorial.
2. Freeze the strawberries for a few hours until hard, and then place them in an airtight plastic zipper bag. Make sure to squeeze out all the air. Label with the date and contents.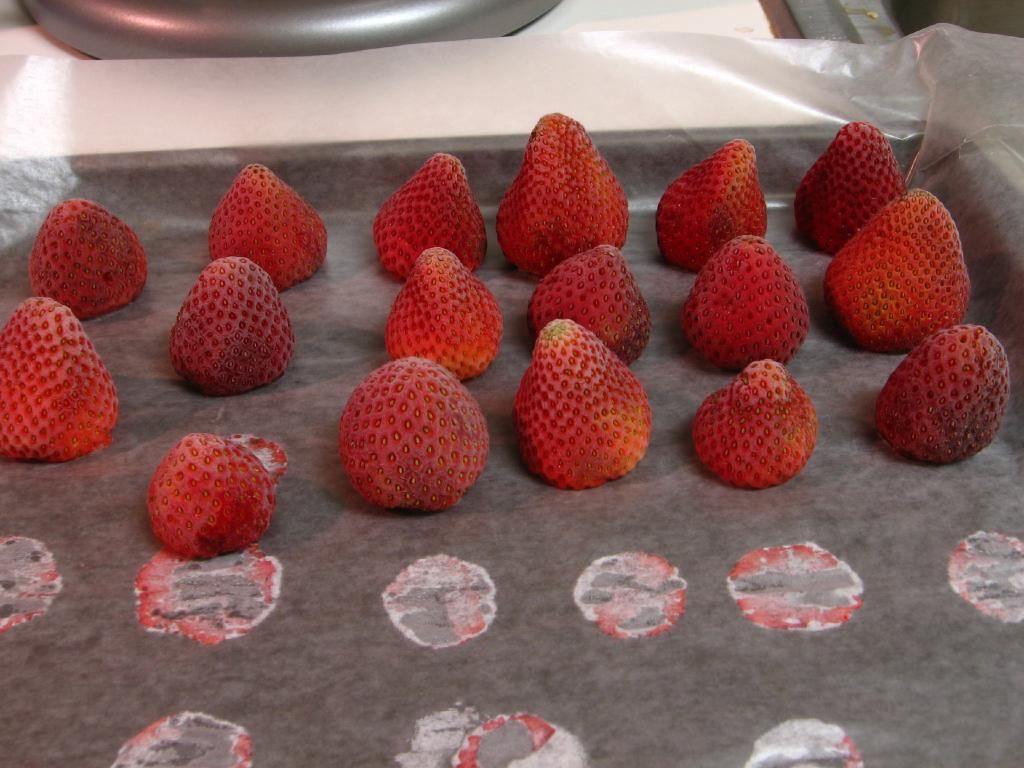 3. To thaw, set strawberries in the fridge overnight or out at room temperature for a few hours.
If you liked this post, please:
–Subscribe to Willow Bird Baking
–Follow Willow Bird Baking on Twitter
–Follow Willow Bird Baking on Facebook
–Give this post a thumbs up on StumbleUpon
Other ways to share this post with friends!