Willow Bird Baking's Cupcake Week has come to an end, but your cupcake fun is just beginning! As a grand finale to a week full of baking, filling, frosting, and eating, I'm handing my middle school cupcake campers' thinking caps over to you. You're gonna need 'em. Presenting the Willow Bird Baking Cupcake Challenge!
My goal is to inspire kitchen confidence in home cooks. In my own experience, I've gained confidence in two ways. The first is simply trying recipes that stretch my skill level. I'll find a recipe with a technique I've never tried, watch some videos online, read about the technique, and give it a shot! Every success builds my confidence, and every flop provides a funny story. It's a no-lose situation.
The second way I've gained kitchen confidence is by creating my own recipes. Sometimes I do this by combining components of several different recipes, by transforming one dessert into another, or by adding a fun surprise to an existing dessert. No matter how I accomplish it, any time I produce my own unique creation in the kitchen, it's a huge confidence boost. Giving you that boost is the goal of the cupcake challenge!
Here's what you do:

---




-Make your own cupcake! Choose a cake recipe, a filling recipe, and a frosting recipe and put them together to form your own unique creation (see below for lots of helpful inspiration!) Make sure your cupcake has all 3 components!





– Take a photo of your cupcake (we'd love to see a photo of the inside, too!) and email it to me at juruble 'at' gmail 'dot' com with a few comments about how it went and a link to your blog (if you have one — if you don't, that's okay too!).



– Do this before Wednesday, September 7, 2011. In a month, I'll post all of your cupcake masterpieces here on Willow Bird Baking!



– You can also grab the badge at the bottom of this post if you'd like to let your readers know that you're participating in the Cupcake Challenge, but it's optional.





If you'd like to participate, leave me a comment below and let me know! You can use these cupcakes for inspiration!
Willow Bird Baking's Cupcake Recipes:
1. Blueberry Lemon Cheesecake Cupcakes
2. Strawberry Jam Cupcakes
3. Paula Deen's Red Velvet Cupcakes with Cream Cheese Frosting
4. Peach Cobbler Cupcakes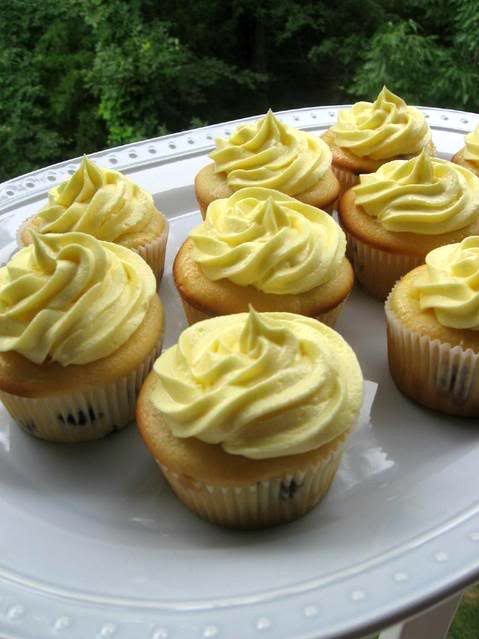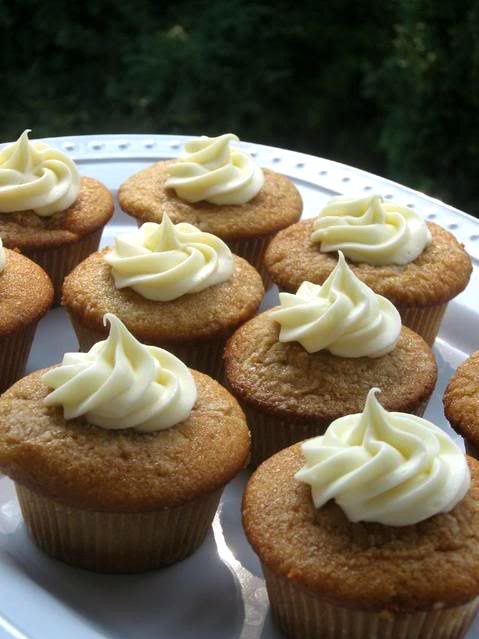 5. Peach Lemon Cupcakes
6. Ferrero Rocher Cupcakes 1
7. Ferrero Rocher Cupcakes 2
8. Reese's Cup Cupcakes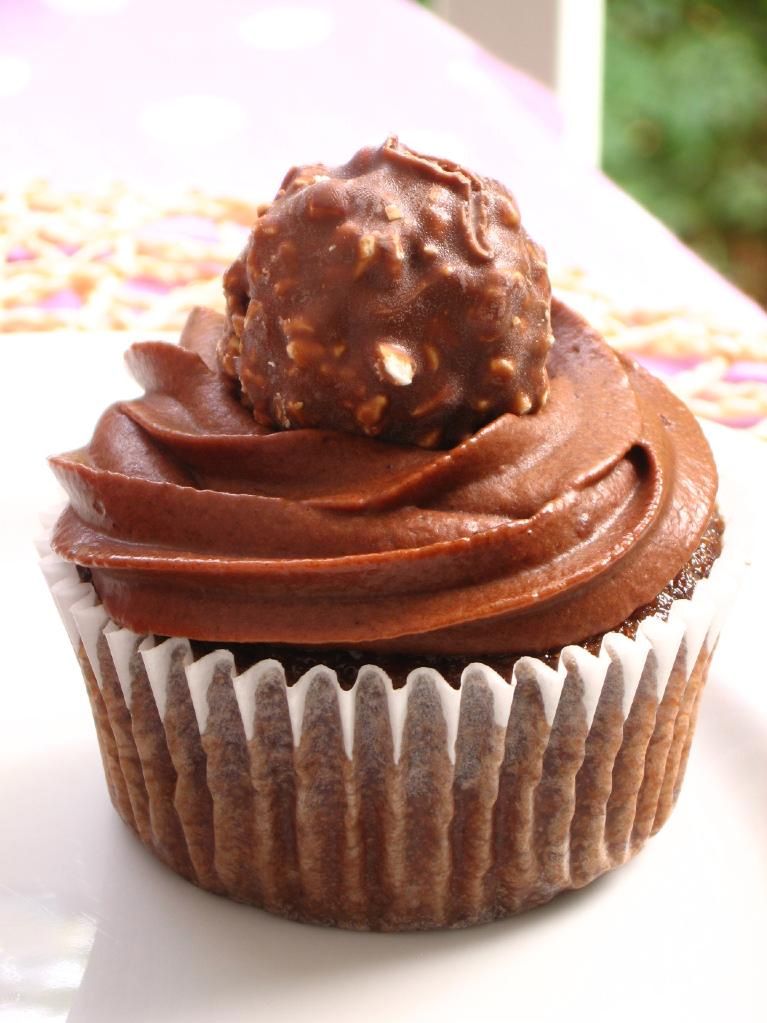 9. Lemon Burst Fairycakes
10. Mango Raspberry Rosecakes
11. Chocolate Cheesecake Stuffed Cupcakes with Ganache
12. Plum and Cream Mini Tortes
13. Clementine Burst Cupcakes
14. Ice Cream Cupcakes
15. Banana Coconut Cream Easter Cupcakes
16. Chocolate Pistachio Cream Cupcakes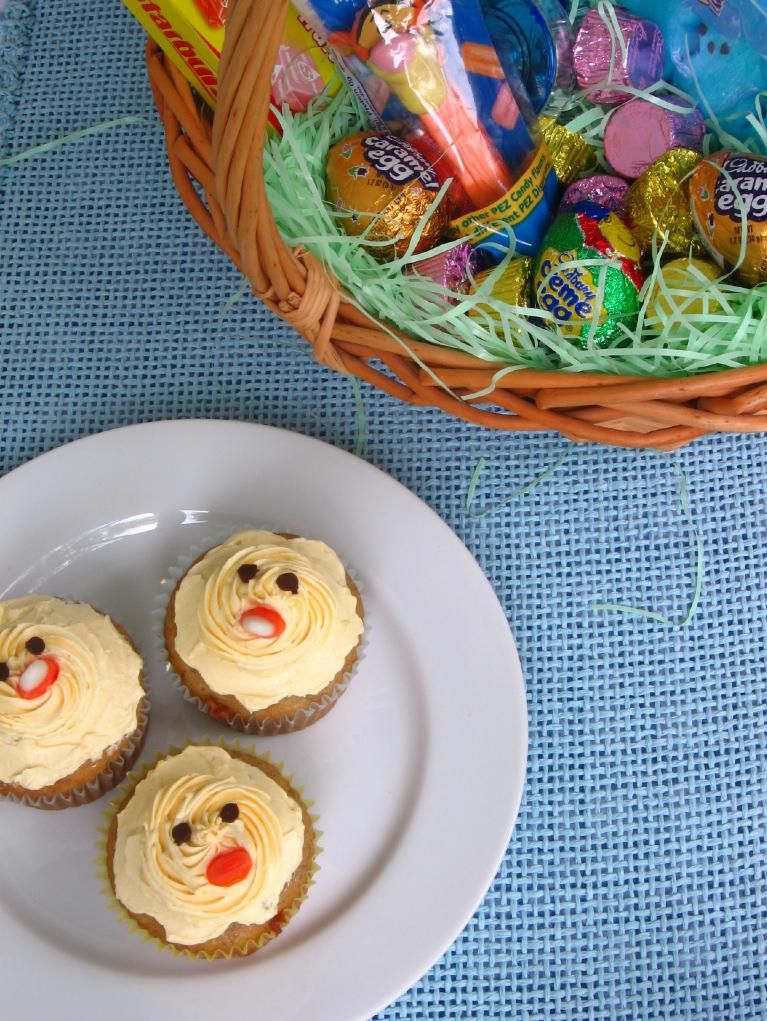 17. Banana Split Cupcakes
18. Creamsicle Cupcakes
19. Strawberry & Cream Cupcakes
20. Apple Cinnamon Cream Cupcakes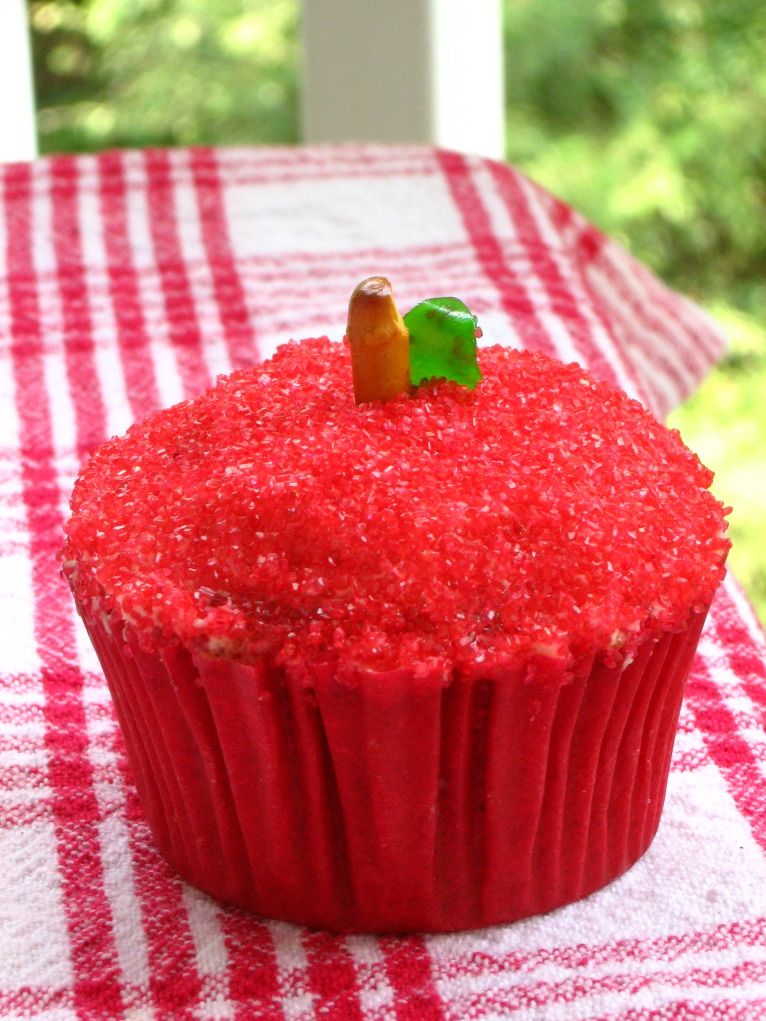 More Inspiration:
To inspire my students, I gave them this list of cake, filling, and frosting flavors. These are all sweet suggestions, but who says you can't make a savory cupFAKE? The possibilities probably end somewhere, but I sure don't know where!
Cake Flavors
chocolate, vanilla, almond, strawberry, orange, lemon, blueberry, peach, carrot cake, hummingbird cake, spice cake, cheesecake, pound cake
Filling Flavors
vanilla mousse, easy pudding mix mousse with any flavor, chocolate mousse, cinnamon mousse, pastry cream, coconut pastry cream, coffee pastry cream, berry/fruit mousse, whipped cream, marshmallow fluff, lemon/citrus curd, jam/jelly, cookie dough, peanut butter, peanut butter mousse, Nutella, other nut butters, frostings, ice cream
Frosting Flavors
chocolate/vanilla/fruit/citrus buttercream, Swiss meringue buttercream, cream cheese frosting, fruit/citrus cream cheese frosting, brown sugar buttercream, whipped cream, 7 minute frosting
Toppings
berries, nuts, sprinkles, sanding sugar, graham cracker crumbs, cookies, cookie crumbs, candy, toasted marshmallows
Finally, here's a WBB Cupcake Challenge badge if you want to grab it: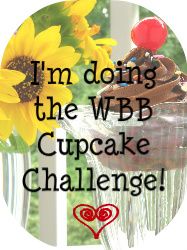 If you liked this post, please:
–Subscribe to Willow Bird Baking
–Follow Willow Bird Baking on Twitter
–Follow Willow Bird Baking on Facebook
–Give this post a thumbs up on StumbleUpon
Other ways to share this post with friends!