Can we all agree that the Harry Potter series is about the best thing since sliced bread (and while we're at it, that sliced bread isn't all that amazing)? The plot was fantastic, surreal, colorful, and riveting. The characters were fantastic. The series inspired this parody of "Fly Like a G6." All in all, Harry Potter is superb.
For awhile, though (like for a decade, if I'm being honest), I wasn't interested.
When the first few books came out and people at school loved them, I was skeptical. I thought, "You guys also freak out about, like, the Backstreet Boys, so I'll be okay without your little trends, thanks." (Sorry BSB fans — maybe it'll make it better if I reveal that I secretly like this song).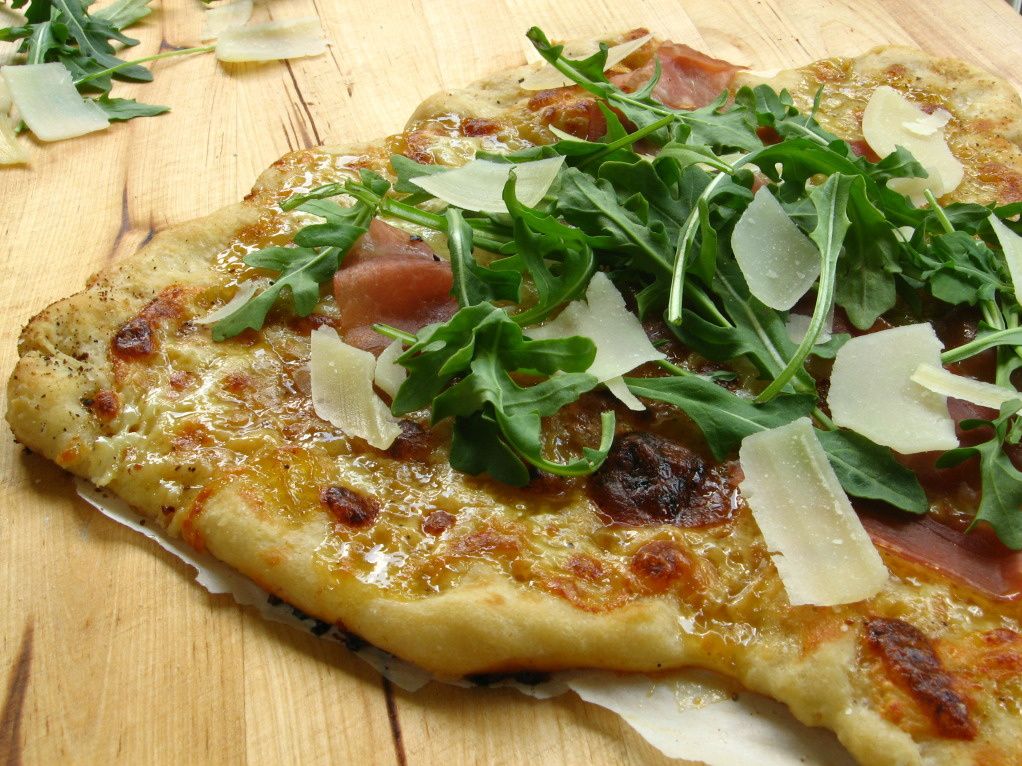 Then people I respected started wearing round glasses and striped scarves to midnight premieres. That gave me pause, but I'd already made this proclamation about how I was way too savvy for silly fads, so I continued to snark and scoff. Harry Potter was probably lame! They were all just a little more impressionable than I'd given them credit for!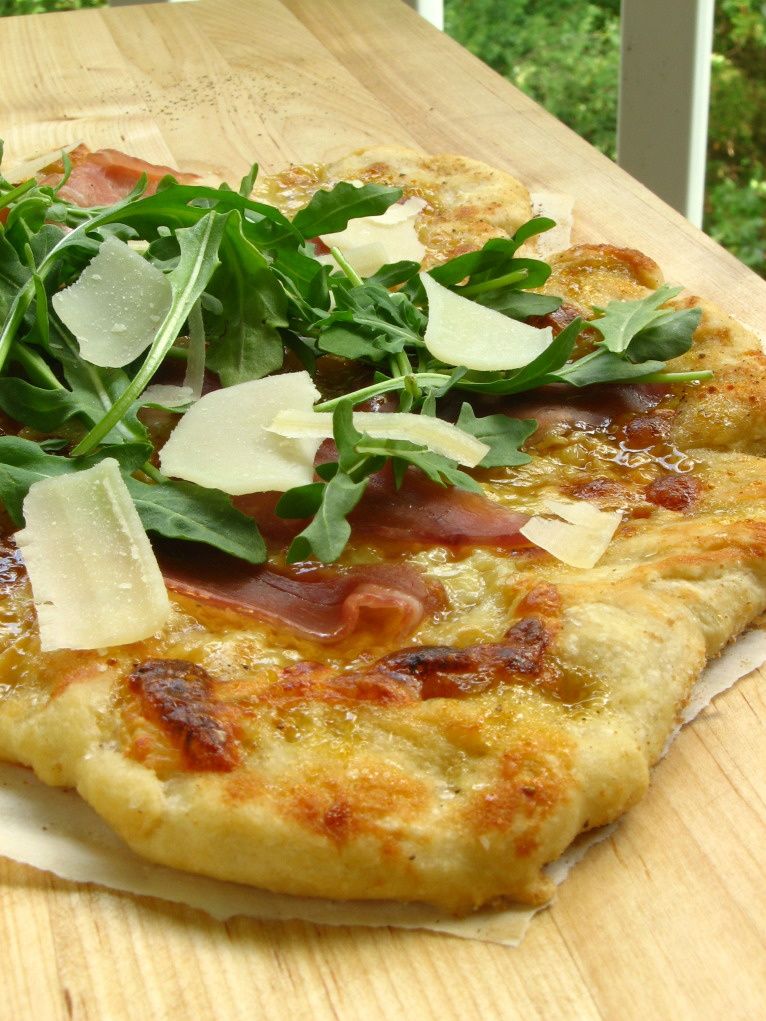 Eventually I realized something, though. If everyone insists the sky is blue and you're the only one looking up and seeing hot pink, you might be wrong. Not always, mind you (there was that whole Twilight thing, and yes, I actually read the books before deciding they were awful this time), but usually. So I decided to flippin' read Harry Potter already. But I didn't get to it . . . and didn't get to it . . .
Finally, the seventh book came out and all Harry-Potter-heck broke loose. Forget midnight premieres; people were dressed like Harry Potter at the midnight book release. When's the last time people have lined up at midnight at a book store? Clearly, the awesomeness could not wait any longer. I borrowed all the books from my little brother and devoured them in no time flat.
And felt really dumb. Sorry, Harry Potter fanatics, that I ever doubted you.
I've gone through a similar transition with homemade pizza. I never considered it a fad, per se, and I knew it was probably good — but I just didn't get to it. Okay, everyone was raving about their favorite toppings and how easy it was to slap a crust together and all that, but I just didn't get to it. And okay, then everyone was grilling pizza and making dessert pizza and that sounded cool, but I just didn't get to it.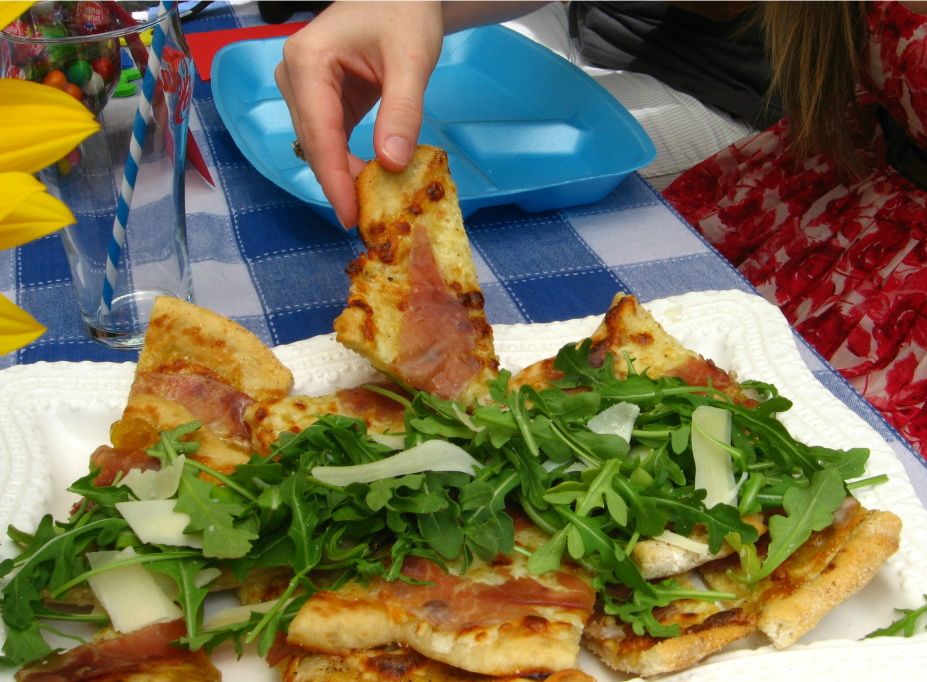 And then one day I decided to throw my elementary school throwback picnic with a menu of updated childhood favorites, and I knew the time had come. And now I feel really dumb.
'CAUSE HOMEMADE PIZZA IS AWESOME! This one, especially. I love Pioneer Woman's crust dough, because you literally mix it up, throw it in the fridge, and forget about it for 3 or 4 days until you pull it out, stick some toppings on it, and bake. Speaking of toppings, these were the best of the best — a sweet fig jam, melty mozzarella, salty prosciutto, and a bunch of fresh, crisp, arugula piled right on top. It's the Nimbus 2000 of pizza, y'all. Get to it!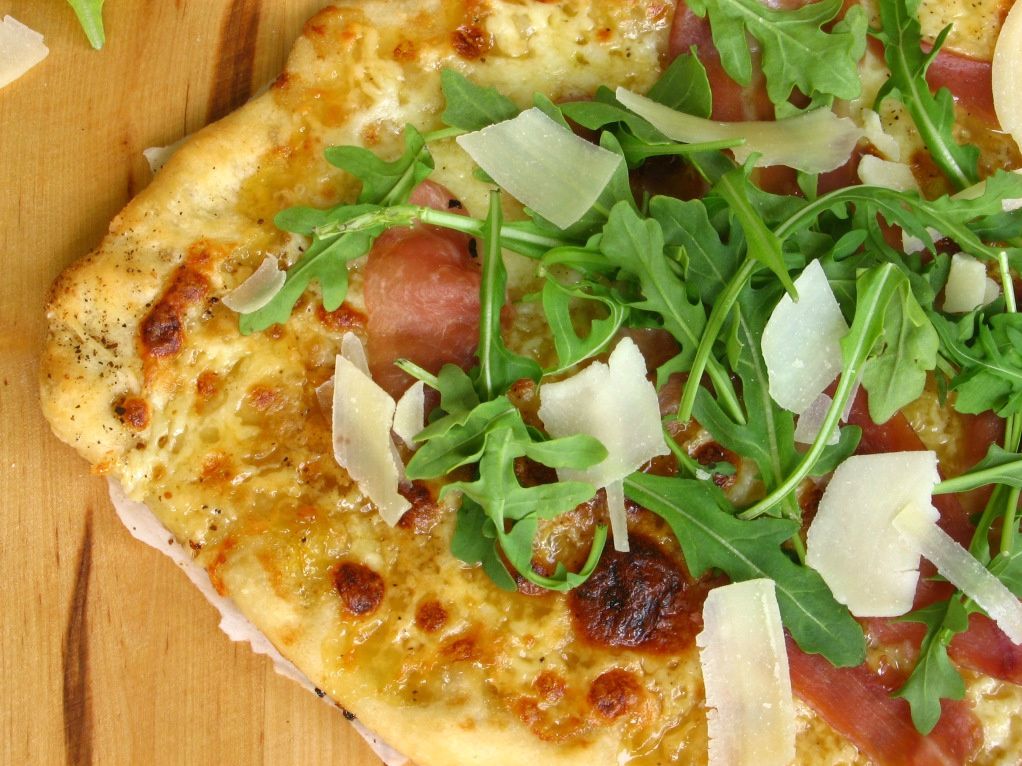 P.S. I think I'd get sorted into Ravenclaw. How about you?
P.S. 2 – Starting Monday, I have a surprise for you! A week full of goodies. Just wait and see!
Fig, Prosciutto, and Arugula Pizza


---

Recipe by: adapted from Pioneer Woman
Yield: about 8 2-slice servings

Crust Ingredients:
1 teaspoon active dry yeast
4 cups all-purpose flour
1 teaspoon kosher salt
1/3 cup olive oil

cornmeal for sprinkling

Toppings:
2 tablespoons olive oil
4 tablespoons of fig jam (I just sort of eyeballed this)
kosher salt to taste
12 ounces fresh mozzarella, sliced thin
6 ounced prosciutto, sliced thin
a bunch of arugula
freshly ground pepper
1/2 cup shaved Parmesan

Directions:
*NOTE: this crust recipe makes 3 times the dough needed for this pizza — you can use it for other pizza recipes or just triple the toppings.

Sprinkle yeast over 1 1/2 cups of warm water. While the yeast foams for a few minutes, combine flour and salt in a mixer. Drizzle in olive oil with the mixer on low speed, until ingredients are combined. Pour in yeast mixture and mix until combined. Coat a medium mixing bowl with olive oil and plop the dough out into it. Cover this and put it in a draft-free area (like your closed oven) to rise for about an hour. Then scoop it out onto plastic wrap, wrap it up, and stick it in a ziplock bag (don't skip this, because it will burst it's plastic wrap). Throw it in the fridge (okay, or gently set it) for at least 24 hours, or (better yet) 3 or 4 days.

When you're ready for pizza, preheat oven to 500 degrees (with a pizza stone in it, if you have one. I don't, so I preheated mine with a pizza pan inside). On a sheet of parchment sprinkled with cornmeal, pat the dough out as thin as possible (using greased fingers). Drizzle the crust lightly with olive oil. Spread a thin (but not too thin) layer of fig jam all over the surface and sprinkle with kosher salt. Lay sliced mozzarella all over the pizza and sprinkle these slices lightly with kosher salt. Grind pepper over the pizza. Bake for 12 to 15 minutes, until crust is golden brown and cheese is bubbling and gooey and oh dear.

Remove the pizza from the oven and lay the prosciutto all over it while it's still hot. Right before you're going to serve it, pile on cold arugula and sliced Parmesan. Cut into pieces and enjoy!
If you liked this post, please:
–Subscribe to Willow Bird Baking
–Follow Willow Bird Baking on Twitter
–Follow Willow Bird Baking on Facebook
–Give this post a thumbs up on StumbleUpon
Other ways to share this post with friends!