Permit me a few moments of fangirldom: Pioneer Woman is coming to Charlotte in May! Willow Bird Baking reader Jennifer M. told me about it a few days ago and my family's been all abuzz since then. I was bummed that she didn't swing by this-a-way on her last book tour, so I'm pleased as a plum that she'll be here this time around. My mom, dad, and I are already planning to make some t-shirts, grab some dinner, and make a night out of going to see her. Mike has politely declined, citing the possibility of standing in line for hours. His loss!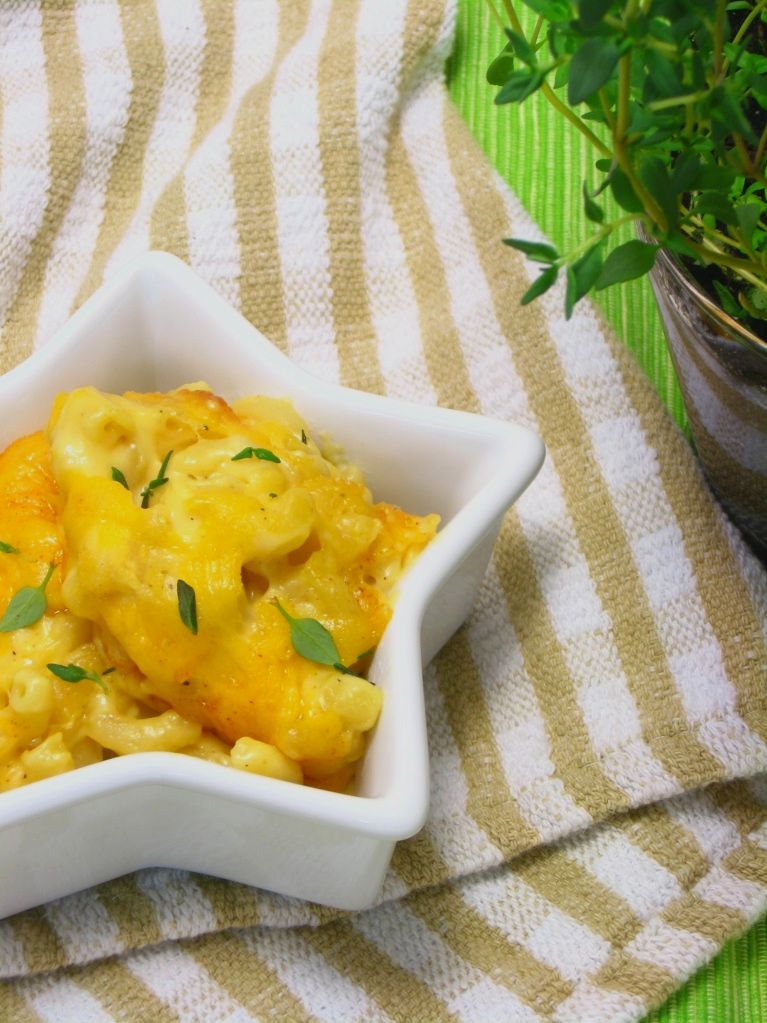 In the meantime, I'll make some macaroni from the PW blog. I was not actually in the market for a new macaroni and cheese recipe (except I would like to get the one Mike's mom makes . . . mmm!). I have an old family favorite that I could eat every day. It's more custardy than creamy, though, and Mike's a creamy guy. So I thought I'd give the P-Dub's recipe a whirl. (Can I call her that?? To her face? What do you SAY to Pioneer Woman, anyway?? Probably something gushy punctuated with a nervous laugh. We'll see!)
Mmm, and is this mac and cheese creamy! It starts with a roux (cooked flour and butter), but actually isn't that fussy. You add in some milk, dry mustard, and spices of your choice, cook until thickened, add your cheese, and voila: a rich, thick, creamy cheese sauce in which to dunk those little noodles up to their elbows (get it?). The creamy macaroni then goes into a baking dish, is topped with cheese, and bakes for 20-25 minutes. Pretty simple, very luxurious.
If you're a creamy macaroni and cheese fan, this recipe's for you. Just don't undersalt! Pioneer Woman charges you with this command at least three times in her post, but I still undersalted mine. Go for it with that salt shaker! You don't want to feel like you just took in a gulp of ocean or anything, but you do want to enhance the great flavors of the dish.
Pioneer Woman's Macaroni and Cheese


---


Recipe by: Adapted from Pioneer Woman
Yields: 9 x 13 in. pan of baked macaroni (4 to 8 servings)

Ingredients:
4 cups dried macaroni
¼ cups (1/2 stick or 4 tablespoons) butter
¼ cups all-purpose flour
2-½ cups whole milk
2 teaspoons (heaping) dry mustard, more if desired
1 whole egg, beaten
1 pound cheese, grated
½ teaspoons salt, more to taste
½ teaspoons seasoned salt, more to taste
½ teaspoons ground black pepper
Optional spices: cayenne pepper, paprika, thyme

Directions:
Preheat oven to 350 degrees F. Cook macaroni until very firm. Macaroni should be too firm to eat right out of the pot (about 5 minutes). Drain.

In a small bowl, beat egg.

In a large pot, melt butter and sprinkle in flour. Whisk together over medium-low heat. Cook mixture for five minutes, whisking constantly. Don't let it burn.

Pour in milk, add mustard, whisk until smooth, and turn heat up to medium-high. Cook for five minutes until very thick. Reduce heat to low.

Temper eggs: Take 1/4 cup of the sauce and slowly pour it into beaten egg, whisking constantly to avoid cooking eggs. Whisk together till smooth. Pour egg mixture into sauce, whisking constantly. Stir until smooth.

Add in cheese and stir to melt.

Add salts and pepper. Taste sauce and add more salt and seasoned salt as needed! DO NOT UNDERSALT (Would you believe I still undersalted mine, even with this warning? Don't undersalt the macaroni and cheese, y'all!)

Pour in drained, cooked macaroni and stir to combine. Serve immediately (very creamy) or pour into a buttered baking dish, top with extra cheese and a sprinkle of paprika, and bake for 20 to 25 minutes or until bubbly and golden on top.

Enjoy!
P.S. Looking for something adorable for Easter? How about Chocolate Chickie Cake Balls or Lemon Burst Fairycakes?
Share this post with friends!