Willow Bird Baking just hit 1,000,000 all-time views. Typing something to you just didn't feel like enough. Instead, I got out my sharpie-of-a-regrettable-color and wrote you a letter.
…A letter that you kind of have to be sideways to read. Okay, so I didn't think through all the details. What can I say — I was filled with emotion!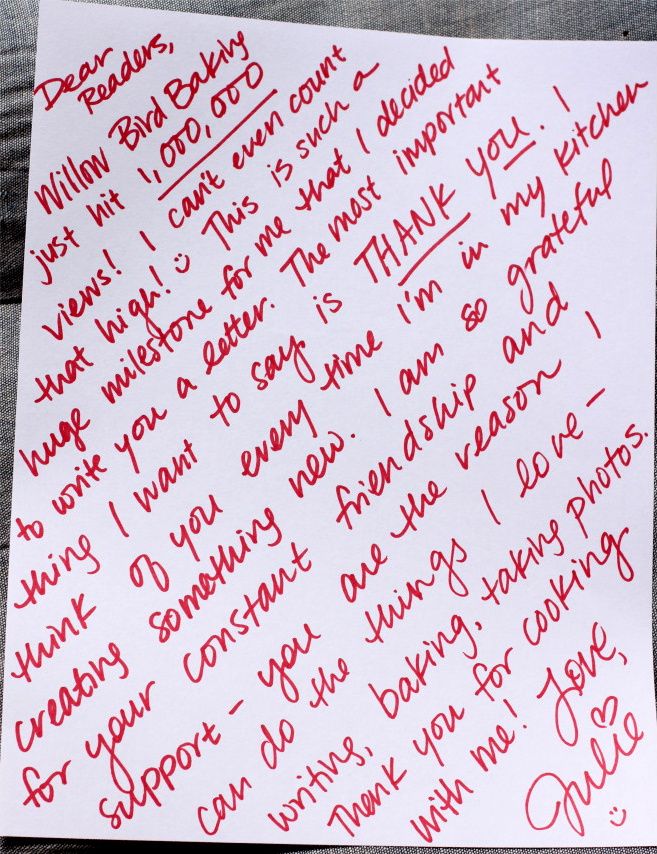 Basically: Each and every comment, each and every visit, each and every kitchen triumph you've shared with me and with your families — each one has meant so much to me. Thank you so, so much.
If you liked this post, please:
–Subscribe to Willow Bird Baking
–Follow Willow Bird Baking on Twitter
–Follow Willow Bird Baking on Facebook
–Give this post a thumbs up on StumbleUpon
Other ways to share this post with friends!