Each week I bookmark tons of fascinating recipes, trek to interesting food-related places, find neat kitchen tricks, and make unique little dishes. I eat fun stuff, read fun stuff, sing fun stuff (okay, not relevant).
These things don't warrant a blog post all their own, but I still want to share them! Introducing Willow Bird Weekly, a miscellany of stuff I've collected throughout the week that I hope you'll find entertaining.
Stuff I Can't Wait to Make:
–Homemade Gingerale with Cucumber on Food52
–Fish Tacos with Cucumber Salad and Lime Creme by Chez Us
–Egg Nests by Simply Recipes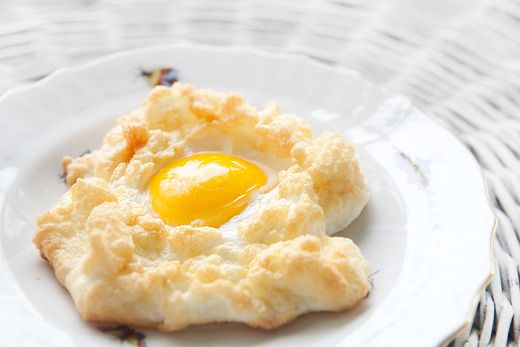 photo by Elise
–Maple Bourbon Bacon Jam by Creative Culinary
–Strawberry Black Pepper Biscuits by A Cozy Kitchen
–Rootbeer Float Cake by Brown Eyed Baker
–Fudge and Coconut Custard Pie by La Fuji Mama
Stuff I Already Made:
In addition to language arts and high school cooking, I teach a middle school Cookies enrichment class. I know: poor kids slaving away all day reading, writing, 'rithmetic-ing, and making cookies. School is torture.
This week we made a special treat: Picky Palate's Oreo Stuffed Chocolate Chip Cookies. The students had sugar-coated fits of joy while eating. Thanks Olivia, Sam, Clare, Natalie, Arianna, and Matthew for doing such a great job in class.
Places I Went and Stuff I Ate:
The Chow Down Uptown Food Truck Rally is a new weekly gathering of food trucks in Charlotte. There have been two rallies so far, and I've hopped downtown to enjoy them both.
Food trucks are so flippin' hip right now, y'all — I kind of feel like they're an indicator of the coolness of a city (Queen City, please take note). Because they require less capital to start, food trucks can express all sorts of unique, homegrown food viewpoints. Their mobility facilitates the creation of a foodie fan base that can be a stepping stone to opening a successful restaurant. In short, food trucks are creative, dynamic, and just plain neat.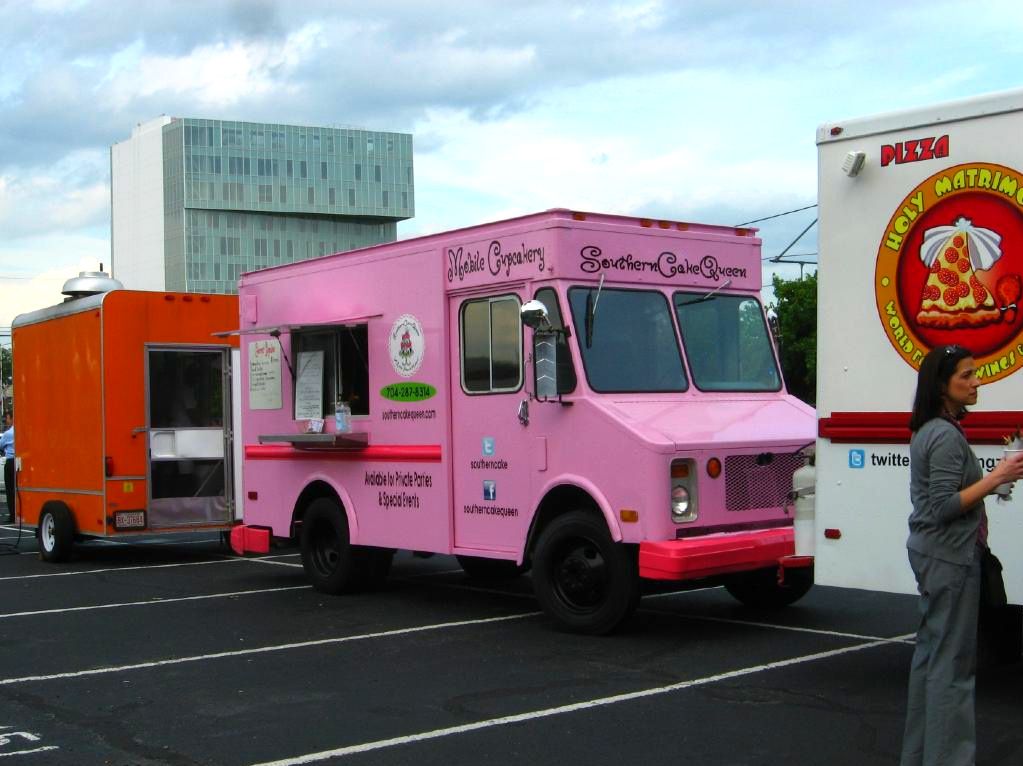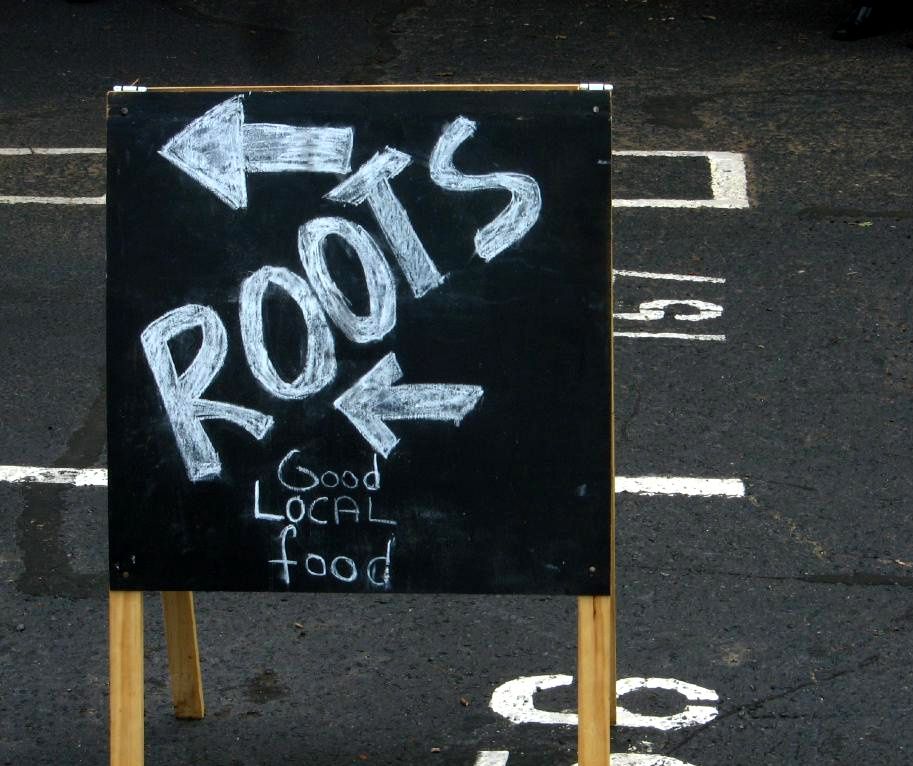 I enjoyed some mind-blowing food at both rallies: banh mi tacos, rillets with hoisin vinegar, zeppole, grouper tacos, carne asada tacos, cupcakes. But some of my favorite bites showed up yesterday at the Roots Farm Food truck; they had an organ meat extravaganza! I ate belly, heart (both pictured left to right, above), tongue, and crispy salt and vinegar skin (cracklin') — all for the first time — and it was amazing. The belly, in particular, was one of the best things I've tasted in Charlotte.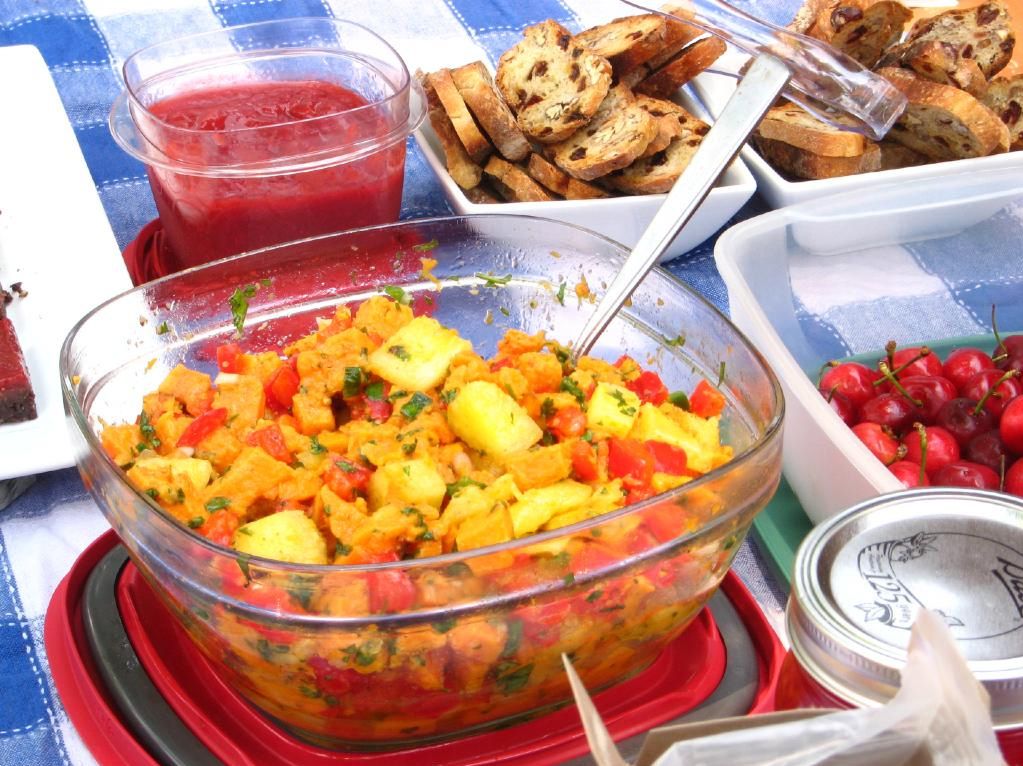 Some Charlotte Food Blogger treats at our last picnic.
Another cool place I ventured this week was the Charlotte Food Bloggers meeting. Taylor Mathis and I decided it'd be fun for Queen City food blogger friends to gather for monthly field trips and meetings (i.e. picnics!)
This past Sunday we held our second meeting, which was strawberry-themed thanks to our pickin' party the previous week. Go see the fabulous blogs of the CFB members here.
Stuff That Rocks: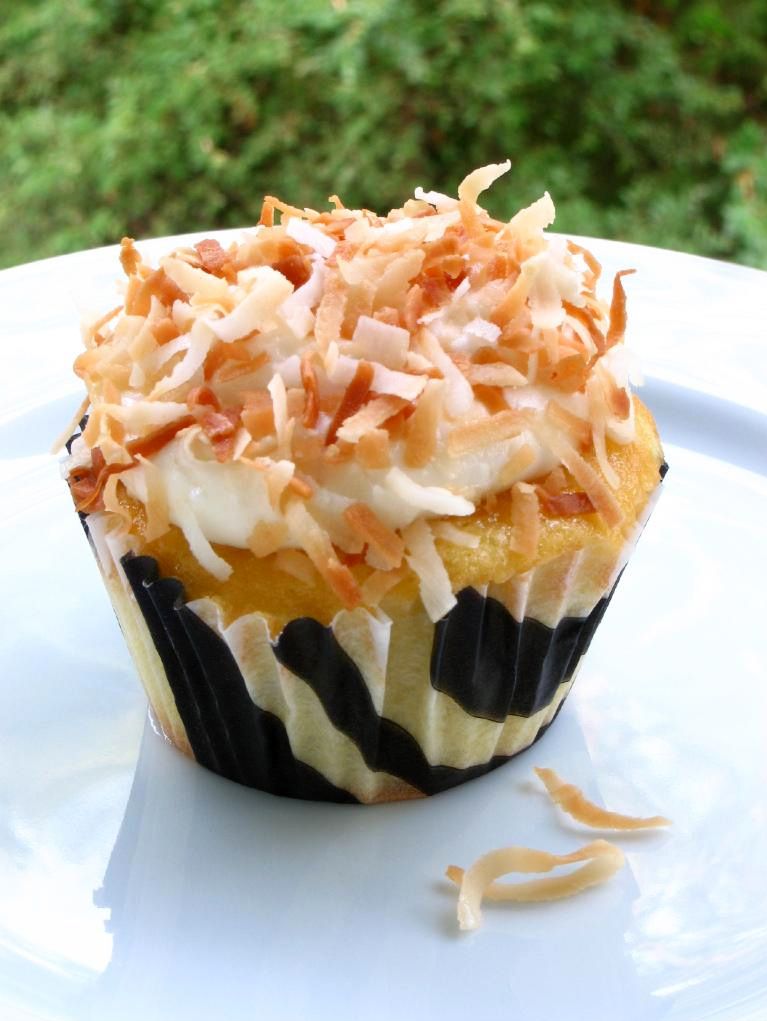 The Willow and the Pina Colada
Organ meat isn't all that showed up at the Food Truck Rally, though! The Southern Cake Queen, Emma, showed up with her cupcake truck. This is the food truck that has a cupcake named after Willow Bird Baking! That's it on the left (above). It's called the Willow and it's made up of banana cake, vanilla buttercream, caramel drizzle, and a banana chip. I also had to buy a Pina Colada, because I have a thing for toasted coconut.
What fantastic recipes have you discovered online this week? What fun food experiences have you had?
If you liked this post, please:
–Subscribe to Willow Bird Baking
–Follow Willow Bird Baking on Twitter
–Follow Willow Bird Baking on Facebook
–Give this post a thumbs up on StumbleUpon
Other ways to share this post with friends!