MAPLE PECAN COOKIES WITH COUNTRY CROCK®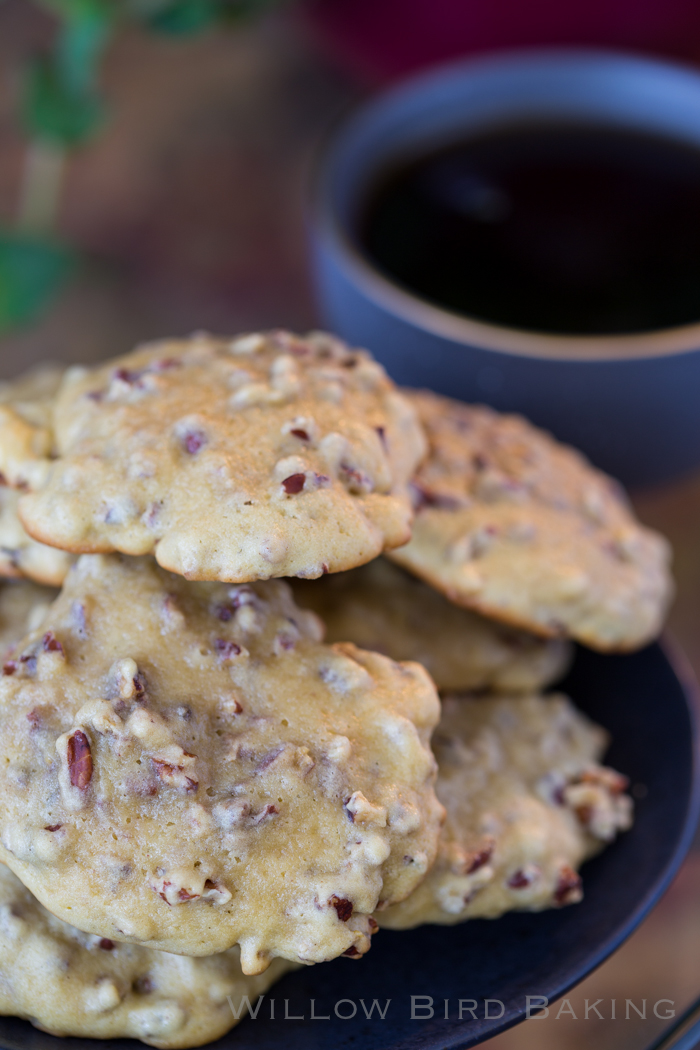 Author:
Adapted from Country Crock
1 cup Country Crock®
3/4 cup packed brown sugar
3/4 cup granulated sugar
1 large egg
1 large egg yolk
2 teaspoon maple extract
3 cups all-purpose flour
1 teaspoon baking powder
3/4 teaspoon salt
1/4 teaspoon baking soda
2 cups pecans
maple syrup for dipping
Preheat oven to 375°. Line two baking sheets with parchment paper. Spread the pecans out on one of the baking sheets and toast for 4-8 minutes, stirring frequently, until fragrant. Chop the nuts finely while still warm. Allow to cool completely.
Mix brown sugar, granulated sugar, Country Crock® spread, egg, egg yolk, and maple extract into a large bowl until well mixed. Stir in the flour, baking powder, salt and baking soda until blended (dough will be soft and creamy). Stir in the cooled pecans.
Drop dough by rounded tablespoonfuls onto prepared baking sheets 3 inches apart. Bake 8 to 10 minutes until edges are lightly golden, rotating once halfway through. Cool 1 minute on baking sheets; remove to wire rack and cool completely. Serve with maple syrup for dipping.
Recipe by
Willow Bird Baking
at https://willowbirdbaking.com/2016/12/10/maple-pecan-cookies/