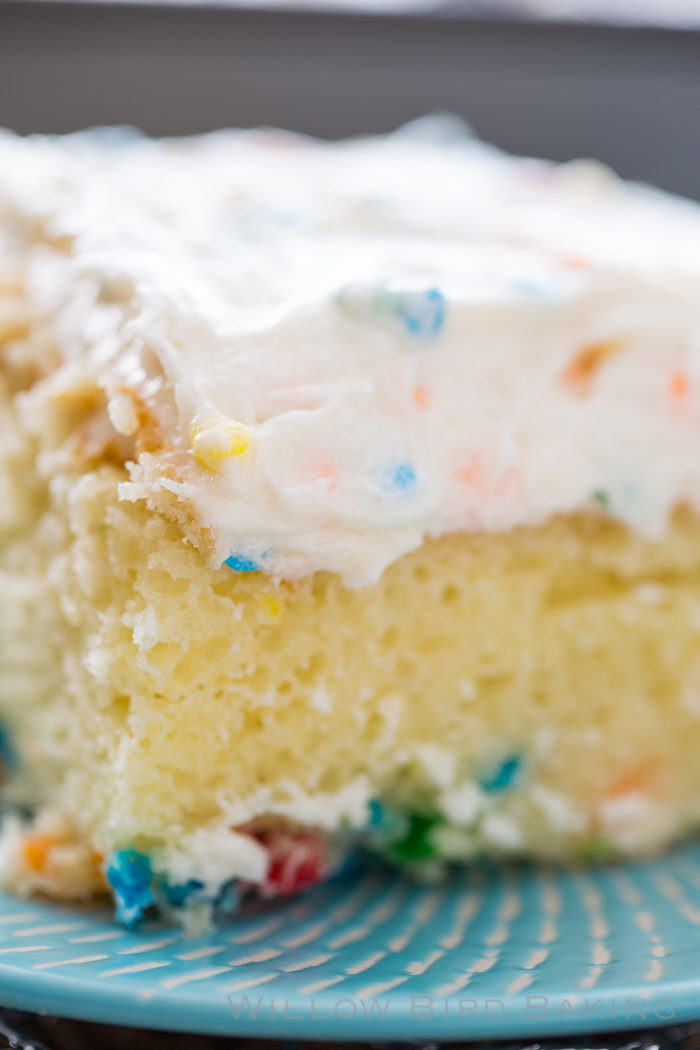 Homemade Funfetti Cake
Something incredible happened in my classroom this past year, and it happened because of you. This is what happened: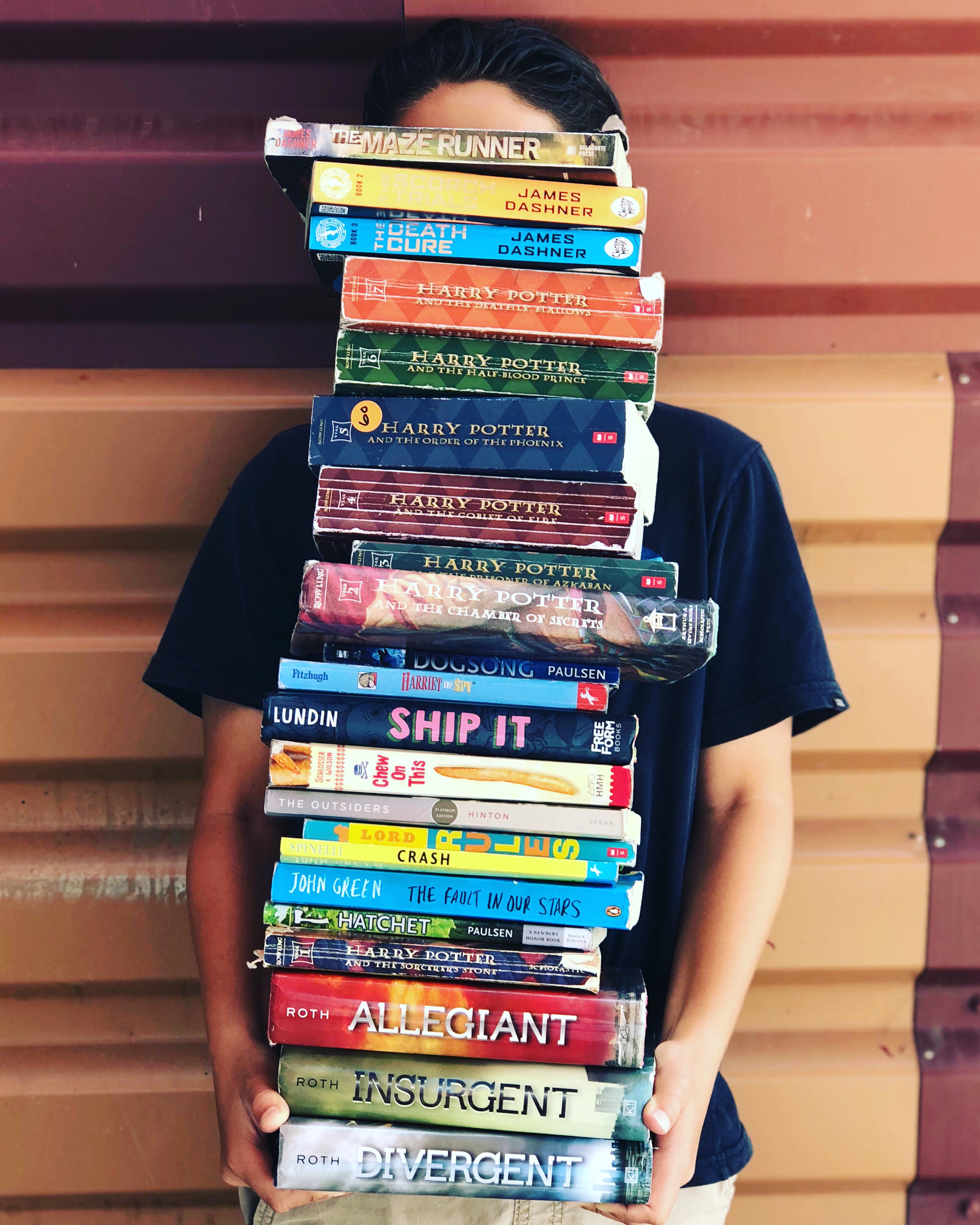 At the beginning of the year, my students filled out a personal survey. When they got to the question about their favorite book, I can't tell you how many kids asked, "What if I don't have a favorite?" or, with sheepish honesty, "What if I haven't really read any books?" I promised them that they wouldn't struggle with this question the following year.
But there was a problem: I was at a new school and my library was painfully small. I had a budget to buy some books, but books are expensive and I had to reserve some of my budget for project materials. I know that being able to choose from an expansive library of exciting books is one of the biggest motivators for kids to read. I put together an Amazon wish list and sent it out into the void, hoping that a few books would trickle in to give my students a little more choice.
The books came.
And . . . more books came.
And more.
The books kept coming.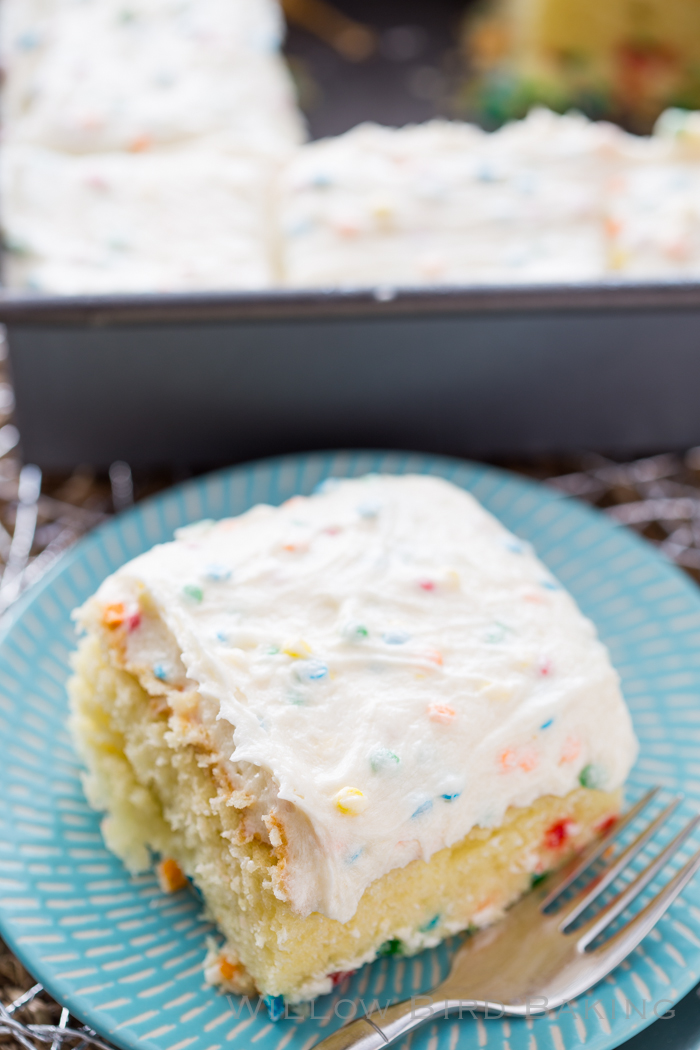 Every time I stepped into my classroom with an armful of packages and a huge smile on my face, kids crowded around like it was Christmas. We cut each package open carefully and read your messages to them. They checked out the new books almost immediately from our classroom library to devour.
They read.
And they read.
And they read.
All told? THEY READ 839 BOOKS THIS YEAR. That's an average of 15 books per student. And I want you to know that while ultimately they achieved this, YOU ALSO ACHIEVED THIS.
You sent them Harry Potter, which so many of them inhaled this year. You sent them A Wrinkle in Time, which they tore through so they could see the movie. You sent them The Crossover, which taught them they loved poetry. You sent them The Outsiders, in which they discovered that some things change but some things stay the same.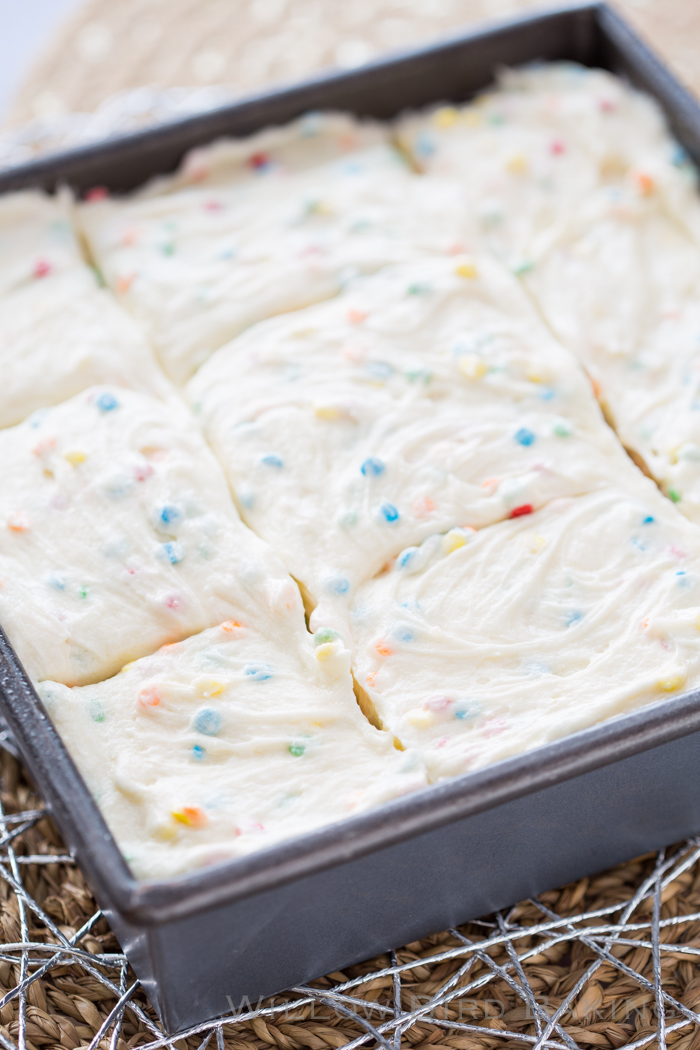 Will you do it again? I'm moving to a new school and a new grade this year in San Diego. I anticipate a few of my new 6th graders are going to look up at me in a few weeks and ask, "What if I haven't really read any books?" Will you help me reply to them, "This year is going to change that for you"?
It'll cost you just a couple cups of coffee. We don't mind gently used books one bit! Will you take a look at our class wishlist here and send us a book? Or two? Or even a series?
At the end of the year, they'll hold the book you sent proudly in their stack of "Books I Read This Year" and you can know that YOU did that for one of these babies.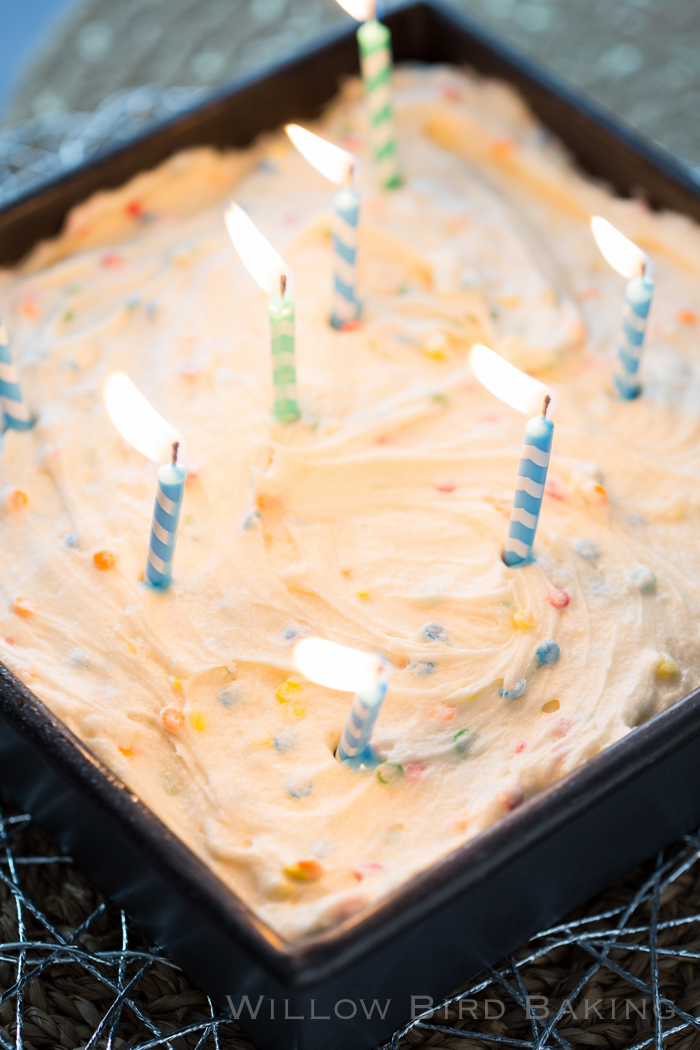 To celebrate their reading and YOUR contribution, here's the most celebratory cake! Funfetti always feels like a party to me, and this homemade funfetti cake combines my favorite moist yellow cake with my favorite fluffy whipped icing — with lots of sprinkles of course! Enjoy!
One year ago: Raspberry Fool Sheet Cake
Two years ago: Buckeye Brownies
Three years ago: Chile Rubbed Salmon over Cheddar Grits
Four years ago: Hot Raspberry Cake with Vanilla Ice Cream
Five years ago: Fruity Pebble Strawberry Ice Cream Sundaes
Six years ago: Easy Fruity Cereal Treat Cupfakes
Seven years ago: Chocolate Mousse Pie

Homemade Funfetti Cake
Sometimes you just need a Funfetti Cake! If you want the fun of funfetti without the box mix and store-bought frosting, this delicious Homemade Funfetti Cake is perfect for you: my favorite moist yellow cake is topped with my favorite whipped icing for an adorable treat perfect for a birthday party!
Ingredients
Cake Ingredients:
1/2 cup butter
1/2 cup water
3/4 cup + 6 tablespoons cake flour, divided
1 cup white sugar
1/2 teaspoon baking soda
1/2 teaspoon salt
1 egg, lightly beaten
1/4 cup sour cream
1/4 teaspoon almond extract
1/4 teaspoon vanilla extract
1/3 cup sprinkles (use the small rods or tiny nonpareils)
Whipped Icing Ingredients:
1 cup milk
5 tablespoons flour
1 1/4 cups granulated sugar (not powdered sugar)
1 teaspoon vanilla extract
1 teaspoon almond extract
1 cup butter, at room temperature
1/4 cup sprinkles
Instructions
Make the cake: Preheat the oven to 375 degrees and spray an 8-inch square baking pan with cooking spray. In a medium saucepan over medium heat, bring the butter and water to a boil. In the meantime, in a separate large bowl, whisk together the 3/4 cups cake flour, sugar, baking soda, and salt before adding the egg, sour cream, almond extract, and vanilla extract. Mix to combine. In a separate small bowl, mix the remaining 6 tablespoons of flour and the sprinkles until evenly combined.
Slowly pour the boiling butter and water to your egg mixture while whisking constantly. Mix in the sprinkles and flour and stir to combine completely. Your batter will be very runny. Pour the batter into the prepared baking pan. Bake at 375 degrees for 17-22 minutes or until a toothpick inserted in several places comes out with a few moist crumbs.
Make the frosting: Heat the milk, flour, and granulated sugar together over medium heat, whisking constantly. Once it starts to boil, continue whisking and heating it for around 7 minutes or until it's very thick, like cake batter consistency. Remove the mixture from the heat and add the vanilla extract. Remove the mixture to a shallow pan and let the mixture cool completely (after a bit, I stuck mine in the fridge to hurry it along). Once the mixture is completely cool, beat the butter in the bowl of a stand mixer until soft and fluffy. Add the completely cooled mixture and beat on high until you have fluffy frosting the consistency of stiff whipped cream (this takes several minutes, so be patient). Stir in sprinkles. Frost your completely cooled cake with a thick layer of frosting. Serve immediately.