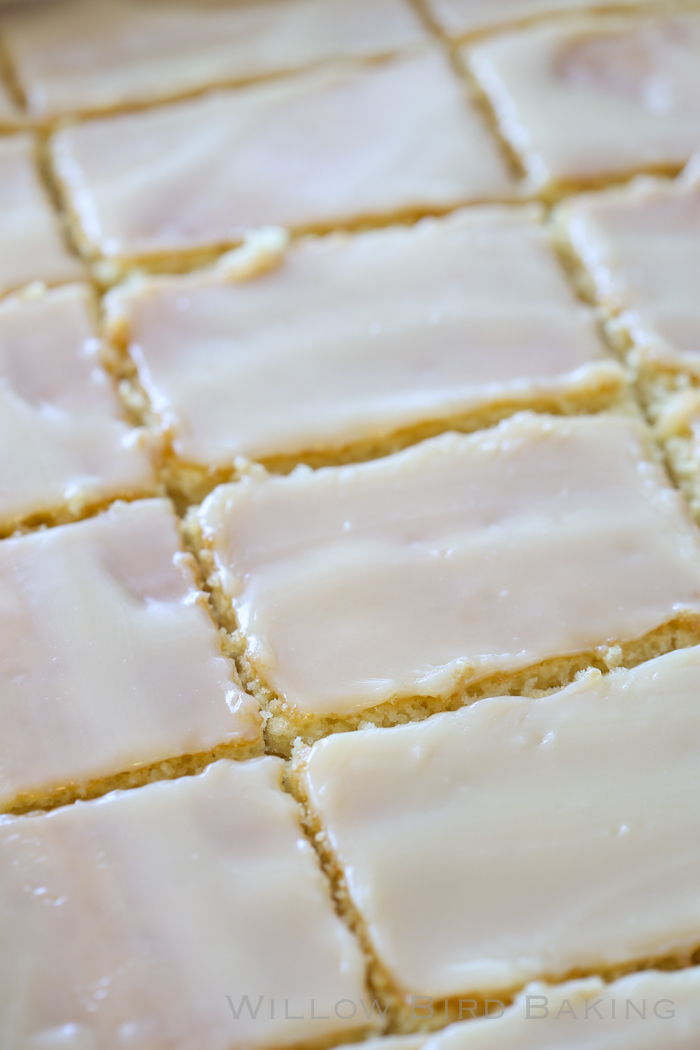 Quick Iced Maple Sheet Cake
If you're done shopping for Christmas presents we're not friends anymore.
On the other hand, if you're like me and you've only bought like one thing and you're pretty sure the recipient isn't gonna like it and also you can't bring yourself to wrap it because you know what a mess that's gonna be, welcome. I'm here to tell you what your kid's English teachers want for Christmas.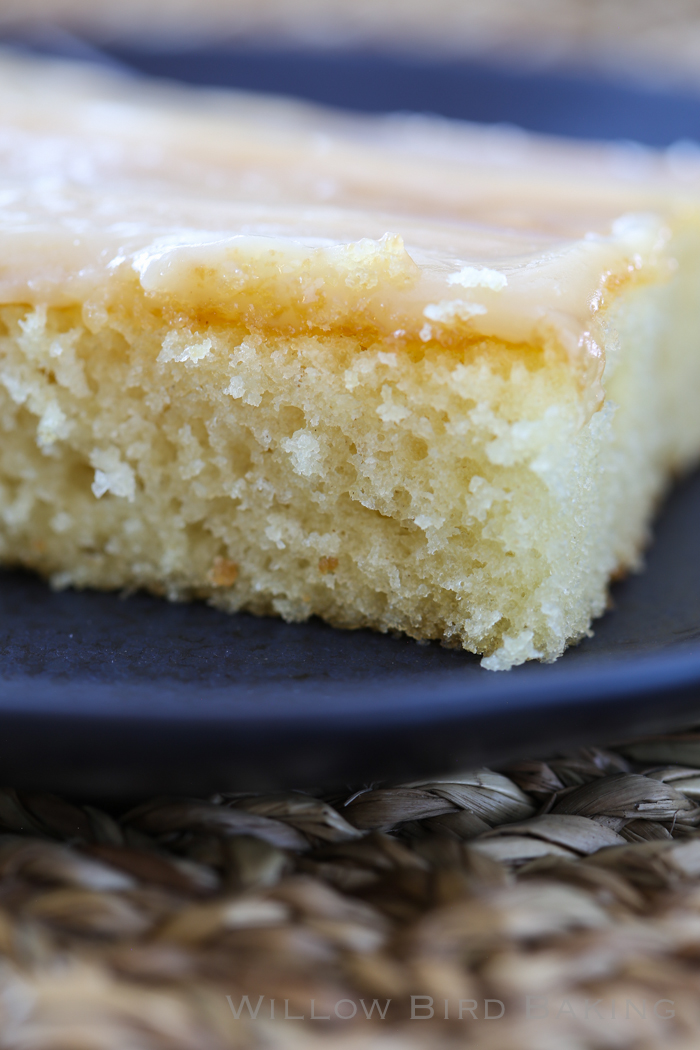 Now listen. Teachers don't need you to buy them anything for Christmas. My students were so flippin' generous to me this year with super thoughtful presents that touched my heart — but I have no idea which kids didn't get me anything, nor would I bother to sort that out, nor would I care if I did. Teacher presents are 100% optional and I promise we love your kid with or without them.
But, like. If you're going to get us something, you might as well know what we like, right? And we like a lot: food, gift cards, handmade presents. But what could be more perfect for your kid's English teacher than literature inspired art? This year I was gifted with these gorgeous book-inspired posters made by Book Rapport and I had to pass them along to you as the perfect gift for the book nerd in your life.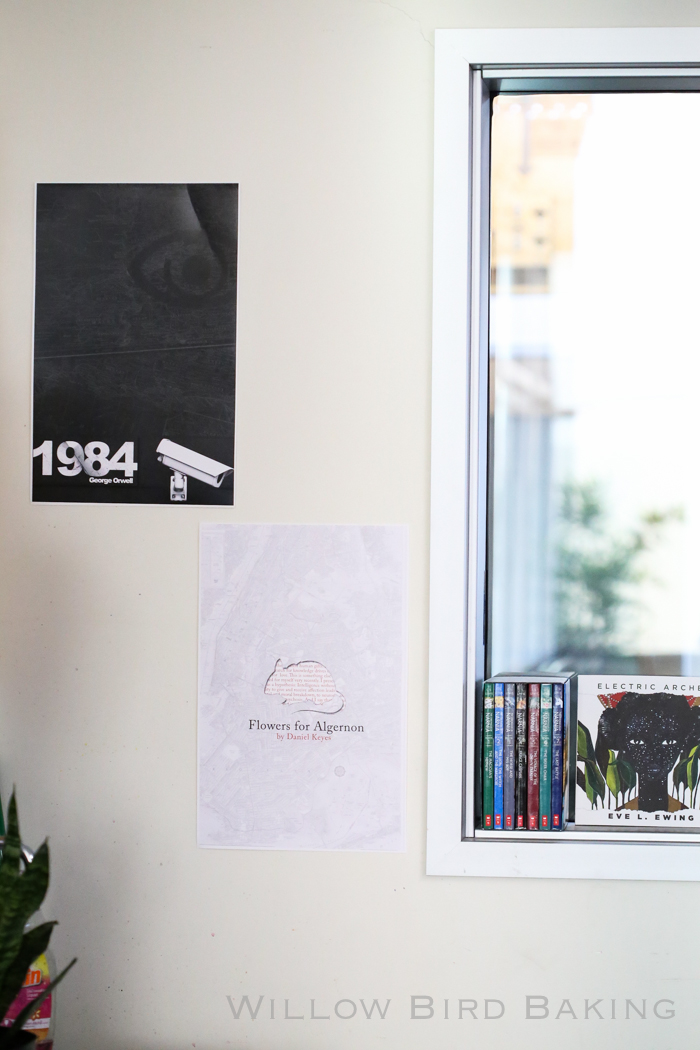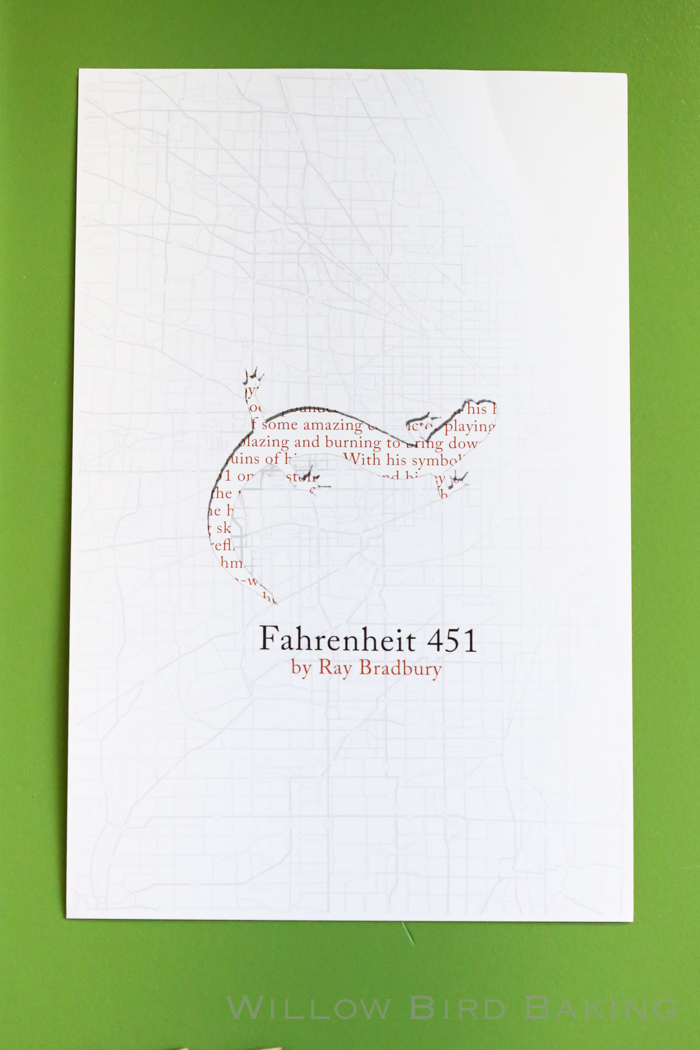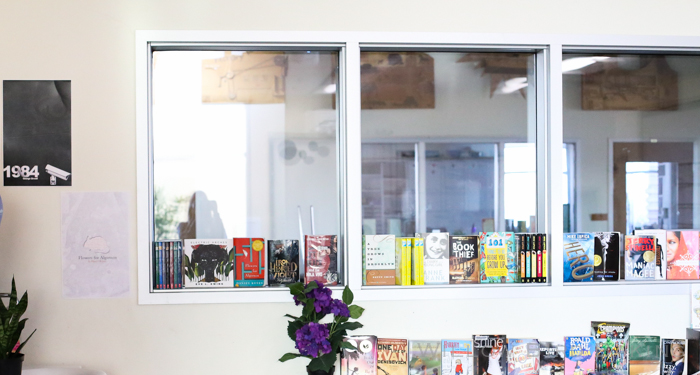 They're perfect for hanging in your home or classroom — mine are hanging in my classroom library right now! I chose Fahrenheit 451, Flowers for Algernon, and 1984 posters because I'm a sci-fi fan, but there are tons of other options. You can even create a combo pack of any three posters. Which of Book Rapport's posters would you choose?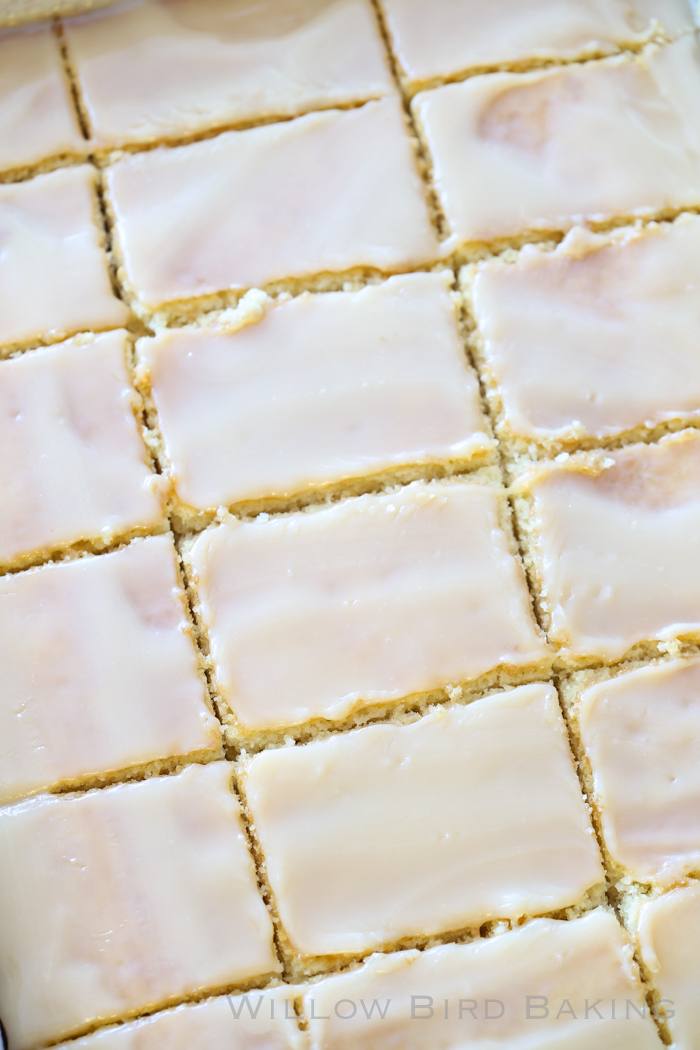 While we're browsing for our last-minute gifts, let's have some cake. This recipe starts with my favorite moist, tender white Texas sheet cake base adapted from The Girl Who Ate Everything, adds some maple, and tops it all off with maple crackle icing. It melts in your mouth like a good cake should. Enjoy!
What other gift ideas do you have for teachers?
One year ago: Brown Butter Pumpkin Rum Cake
Two years ago: Chewy Gingerbread Bars with Pumpkin Cream Cheese Frosting
Three years ago: Drunken Pumpkin Gingerbread Snack Cake
Four years ago: Spiked Mocha Mousse Bars
Five years ago: Brown Butter Gooey Butter Spice Cake with Sparkling Cranberries and Cream
Six years ago: Salted Caramel Chocolate Trifle
Seven years ago: Oreo Truffle Snowmen

Quick Iced Maple Sheet Cake
This Quick Iced Maple Sheet Cake is incredibly buttery, tender, and delicious -- and feeds a crowd for holiday parties or potlucks! You can also halve this recipe and bake it in an 8-inch square pan.
Ingredients
Cake Ingredients:
1 cup butter
1 cup water
2 1/4 cups cake flour
2 cup white sugar
1 teaspoon baking soda
1 teaspoon salt
2 egg, lightly beaten
1/2 cup sour cream
1/4 teaspoon almond extract
1/4 teaspoon vanilla extract
3/4 teaspoon maple extract
Icing Ingredients:
1 cup sugar
1/2 cup butter, cut into chunks
2/3 cup evaporated milk
1/4 teaspoon salt
1/4 teaspoon almond extract
1/2 teaspoon maple extract
Instructions
To make the cake: Preheat the oven to 375 degrees and grease a 15-in. x 10-in. x 1-in. baking sheet. In a medium saucepan over medium heat, bring the butter and water to a boil. In the meantime, in a separate large bowl, whisk together the cake flour, sugar, baking soda, and salt before whisking in the egg, sour cream, almond extract, vanilla extract. Mix to combine. While mixing, slowly pour in the boiling butter and water mixture. Mix to combine completely. Your batter will be very runny. Pour the batter into the prepared baking pan. Bake at 375 degrees for 17-22 minutes or until a toothpick inserted in several places comes out with a few moist crumbs. While the cake bakes, prepare everything to start your frosting.
Make the icing: When the cake is fresh out of the oven, bring the sugar, butter, evaporated milk, and salt to a boil over medium-high heat (I use the same saucepan as before). Reduce the heat and simmer, whisking constantly, for 10 minutes. The frosting will bubble like caramel most of the time and you'll notice it start to pull away from the sides of the pan as it nears the 10 minute mark. Remove the icing from the heat and whisk in the almond and maple extracts. Pour the icing over the hot cake and spread quickly, because it begins to set immediately.