This post is sponsored by Country Crock®. All opinions are my own.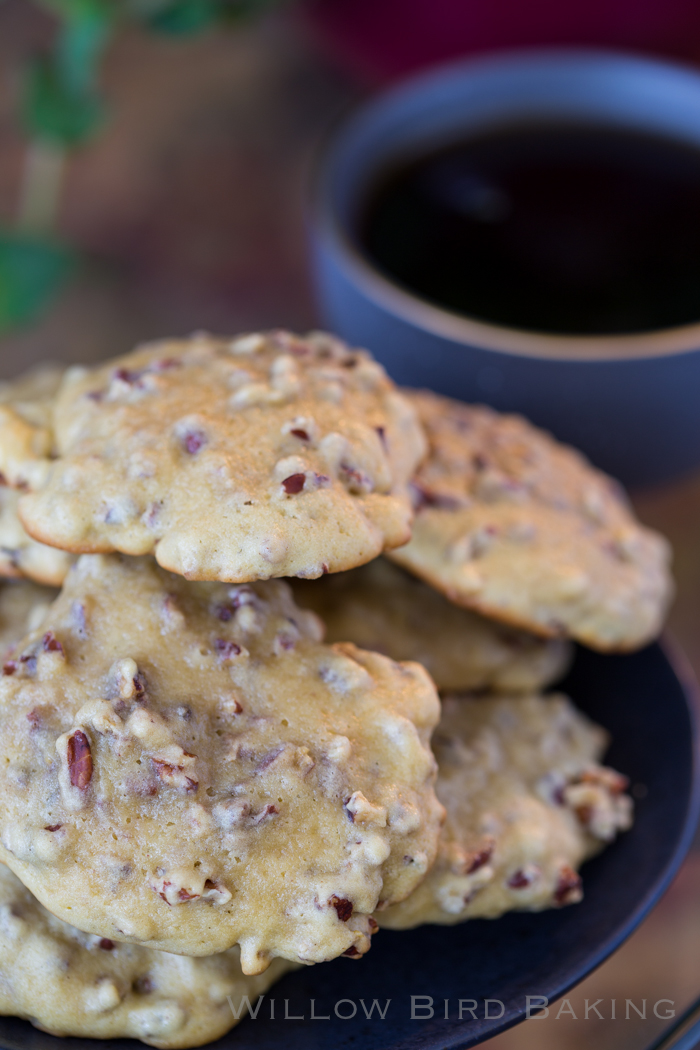 Maple Pecan Cookies with Country Crock®
I can't believe it's the holidays — in part because this year has gone by so fast since our move, and in part because it's still 90 degrees in sunny San Diego! Sorry, you know I had to gloat at least for a moment.
We're preparing to fly home to North Carolina for the first time since we moved across the country, and it's quite a trip, literally and figuratively.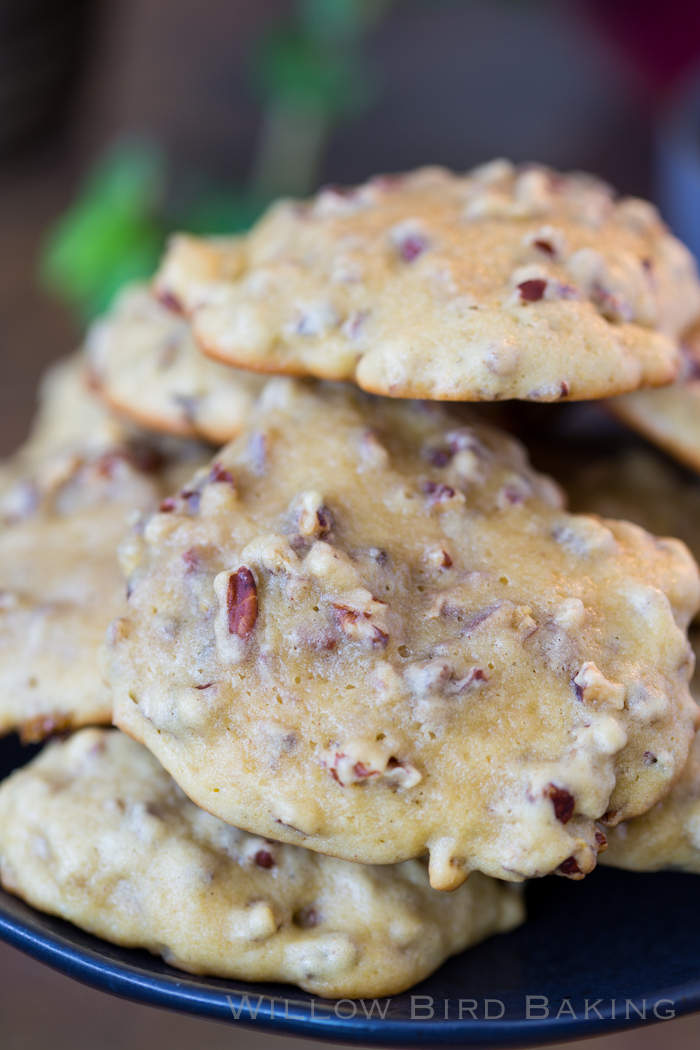 First, there's the actual trip: we're buying little Byrd a ticket and it'll be her first time flying with us. But mentally, what a trip it will be.
Since I moved to the west coast, it's seemed like I'm a different person living a new life. It's so disconcerting to suddenly be so far away from your family that you're even on a different timeline during your day. They're already deep into their day when you wake up; they're getting ready for bed when you're settling in to connect with people on social media each evening.
It can feel really isolating. So going home for Christmas is just what we need: I'll feel the chill of North Carolina and get to wear a coat again for once. I'll bake cookies with my little nephew, Luke. Little Byrd will get to see her grandma and grandpa and get Christmas presents she will promptly destroy.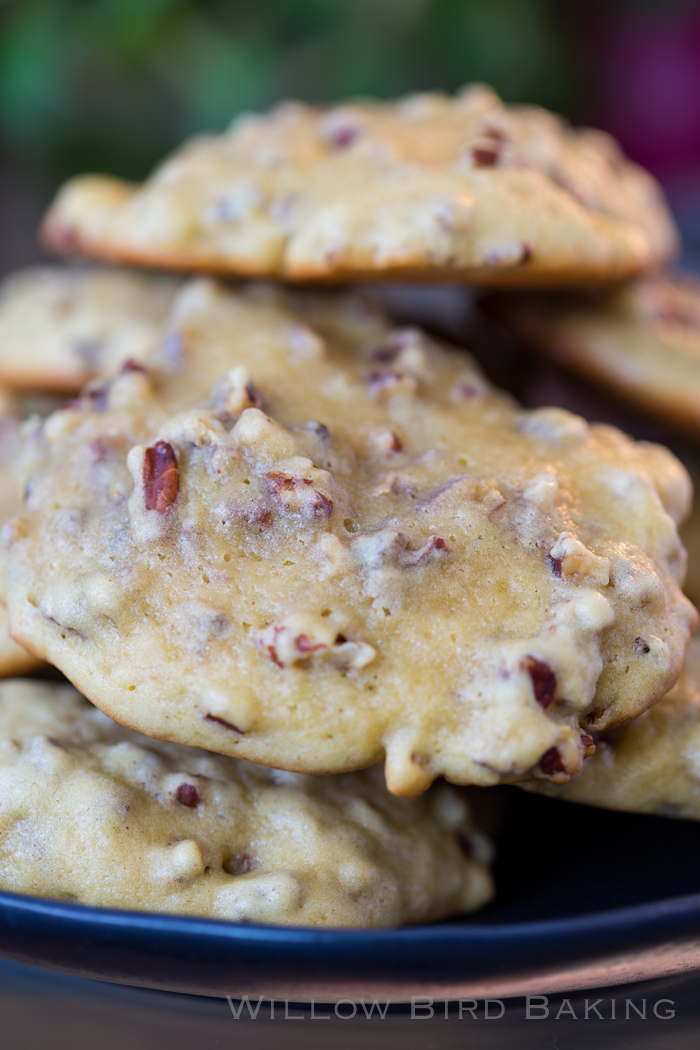 I don't know about you, but I really need that time together with my family this year. To prepare, I'm getting a head start on some easy Thanksgiving and Christmas recipes, like these simple cookies. They're perfect for baking with little ones!
One easy recipe, all the cookies you can dream up. This Make it Yours™ Cookie Recipe from Country Crock® makes the perfect base cookie dough. You customize by adding 1-2 cups of your favorite mix-ins (such as chocolate chips, sprinkles, nuts, potato chips). It's time to have a little more fun in the kitchen and whip up new creative combinations the whole family will love! Need inspiration to get started? Visit CountryCrock.com. Enjoy!
One year ago: Cranberry Cheesecake Pastry Braid
Two years ago: No-Bake Pumpkin Spice Icebox Cake
Three years ago: Brown Butter Pecan Gooey Butter Cake with Spiked Whipped Cream
Four years ago: Biscoff Spread Sandy Buddies (Cinnamon Muddy Buddies!)
Five years ago: Salted Caramel Chocolate Trifle
Six years ago: Southern Pimento Cheese with Lavash Crackers
Seven years ago: Cinnamon Roll Cookies

MAPLE PECAN COOKIES WITH COUNTRY CROCK®
This recipe for Maple Pecan Cookies is quick and easy. Dip your cookies in maple syrup for a fall treat!
Author:
Adapted from Country Crock
Ingredients
1 cup Country Crock®
3/4 cup packed brown sugar
3/4 cup granulated sugar
1 large egg
1 large egg yolk
2 teaspoon maple extract
3 cups all-purpose flour
1 teaspoon baking powder
3/4 teaspoon salt
1/4 teaspoon baking soda
2 cups pecans
maple syrup for dipping
Instructions
Preheat oven to 375°. Line two baking sheets with parchment paper. Spread the pecans out on one of the baking sheets and toast for 4-8 minutes, stirring frequently, until fragrant. Chop the nuts finely while still warm. Allow to cool completely.
Mix brown sugar, granulated sugar, Country Crock® spread, egg, egg yolk, and maple extract into a large bowl until well mixed. Stir in the flour, baking powder, salt and baking soda until blended (dough will be soft and creamy). Stir in the cooled pecans.
Drop dough by rounded tablespoonfuls onto prepared baking sheets 3 inches apart. Bake 8 to 10 minutes until edges are lightly golden, rotating once halfway through. Cool 1 minute on baking sheets; remove to wire rack and cool completely. Serve with maple syrup for dipping.