Thanks to ConAgra Foods for sponsoring this post!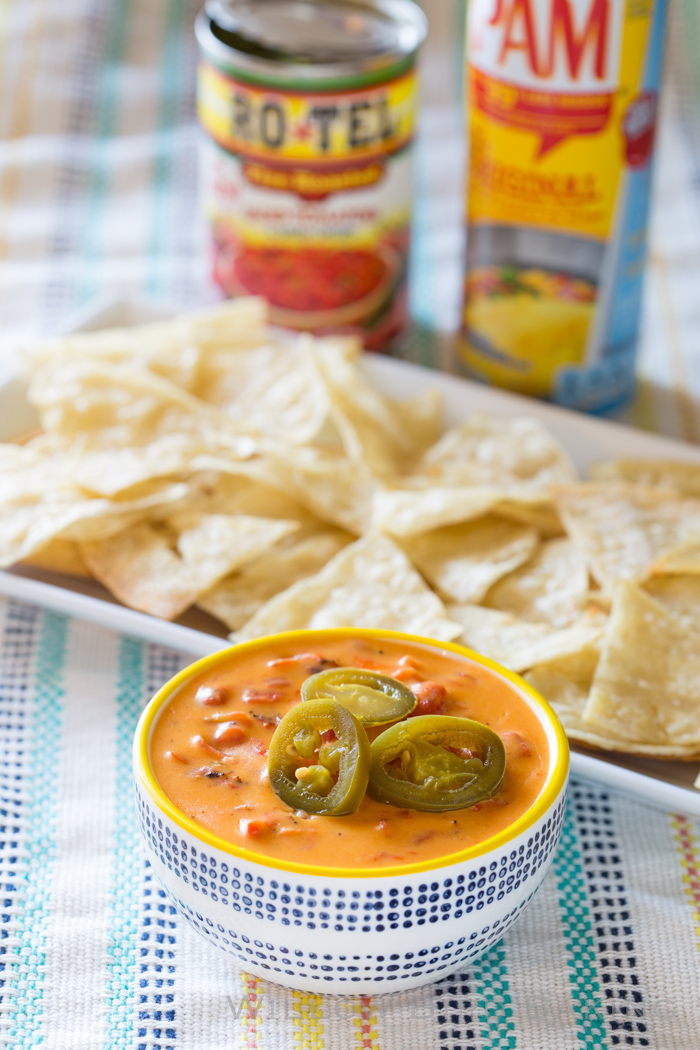 Homemade Chips and Queso
Diana (of The Chic Life fame) and I became friends while rooming together in San Francisco for the now-defunct FoodBuzz Conference. Apart from providing me a new forever-friend, a partner to explore Alcatraz, and an accomplice for a spontaneous photo shoot around the city in the leopard-print robes we secreted out of our hotel, Diana continues to provide me with inspiration. I especially love that every January she hosts Eat in Month over on her blog. I get tons of great tips for eating in every year she does it! But to be honest, I'm an eating-out junkie. So I have to start small.
ConAgra's #GreatAmericanCookIn Challenge is my baby step! The idea is that you pledge to cook in for just one week during the month of May. Boost your meal planning, confidence, and creativity by challenging yourself to not spend a single dime eating out — for just one week!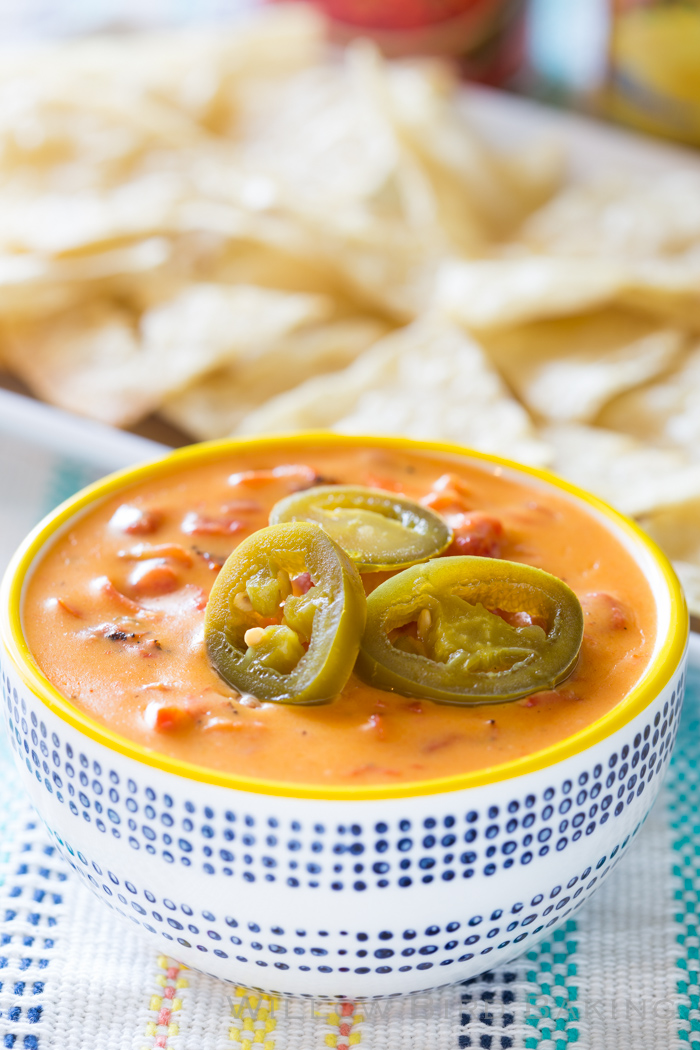 For me, success at this challenge will depend on whether I can satisfy my major cravings! There are a few things I don't usually even try to make at home: my morning coffee, a pimento cheese sandwich I love from a local restaurant, and my favorite Tex-Mex dishes. I have to work on the coffee issue, but with a little planning ahead, the other cravings are totally manageable!
As a test of whether I could survive during the #GreatAmericanCookIn, I whipped up some baked tortilla chips and homemade queso. I love that I can use flour, corn, and even low-carb tortillas to make the healthier-than-fried chips! And I've always loved queso mixed with ROTEL®. This version uses my favorite nacho cheese made from scratch.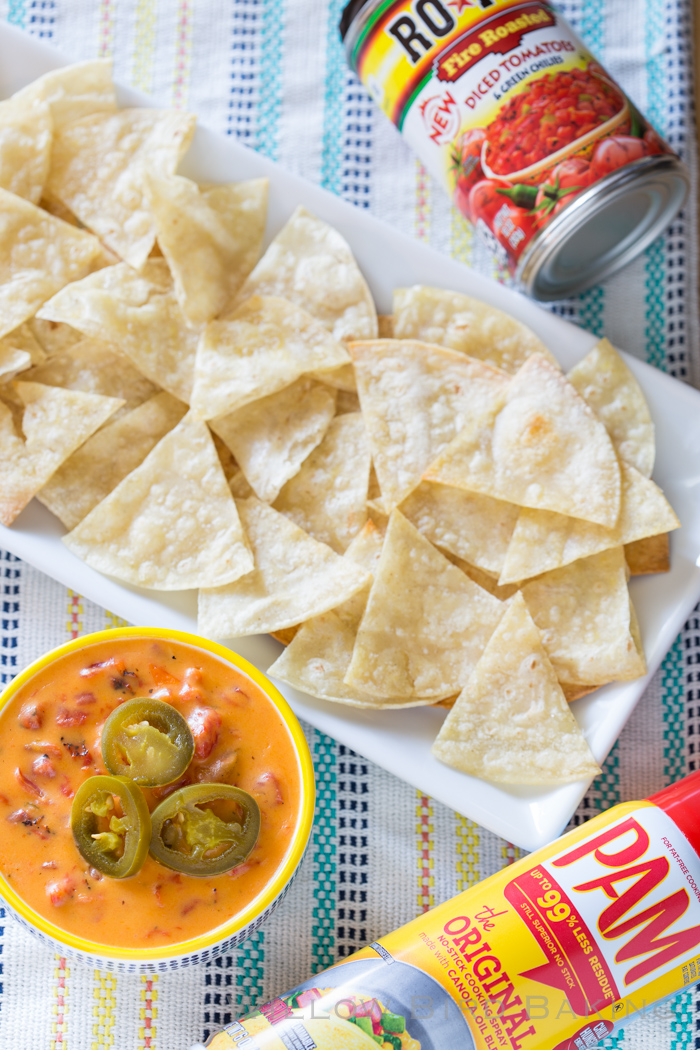 What cravings would you have to prep to satisfy at home for a successful #GreatAmericanCookIn? Will you pledge to take the challenge? Share your pledge on Twitter and Instagram using the hashtag #GreatAmericanCookIn!
One year ago: Lemon Blueberry Shortbread Cheesecake Dip
Two years ago: Intense Chocolate Mocha Cake
Three years ago: Flan Tres Leches Cake
Four years ago: Brownie-Bottom Coconut Chocolate Cream Cake
Five years ago: Banana Coconut Cream Easter Cupcakes
Six years ago: Carrot Cake Waffles

Homemade Chips and Queso
There's no need to spend time and money eating out when you can make a healthier, easy version of some of your favorite meals at home! Skip the Mexican restaurant this week and opt for this delicious homemade queso with baked tortilla chips!
Author:
Willow Bird Baking with cheese sauce adapted from Serious Eats
Ingredients
10-12 flour or corn tortillas (I even used some low-carb tortillas I had on hand)
2 tablespoons olive oil
PAM Cooking Spray
4 ounces good-quality sharp cheddar, shredded
1 1/2 teaspoons cornstarch
1 teaspoon hot sauce
1/4 cup evaporated milk
1 can (10-ounce) ROTEL® Fire Roasted Diced Tomatoes & Green Chilies, undrained
Pickled jalapeños for serving, optional
Instructions
Preheat the oven to 350 degrees F and spray 2 baking sheets with PAM Cooking Spray. Brush each tortilla with olive oil on one side. Slice the tortillas into 4-6 triangle chips each and spread them out on the prepared baking sheet. Bake for 12-15 minutes, watching closely so that the chips get crisp and golden but do not overbake. Set the pans on a cooling rack to cool completely, being careful not to pile the chips up until they're completely cool so that they stay crisp.
Toss the cheese and cornstarch together in a medium bowl. Transfer this mixture to a saucepan and add the hot sauce and evaporated milk. Turn the heat on to medium and cook, whisking constantly, until the cheese is melted. Add the can of ROTEL® Fire Roasted Diced Tomatoes & Green Chilies and continue stirring until the mixture is thickened, about 5-10 minutes. Pour into a bowl and top with pickled jalapeños (optional). Serve.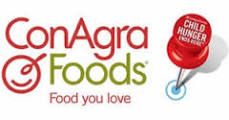 Find more tools for success at Forkful.com, including a guide to planning meals ahead of time, grocery shopping tips, recipes, and more. Don't forget to pledge to participate in this one-week challenge by using hashtag #GreatAmericanCookIn on Twitter or Instagram!
Visit Forkful.com for your guide to the #GreatAmericanCookIn, including tips, tricks, and delicious new recipes.