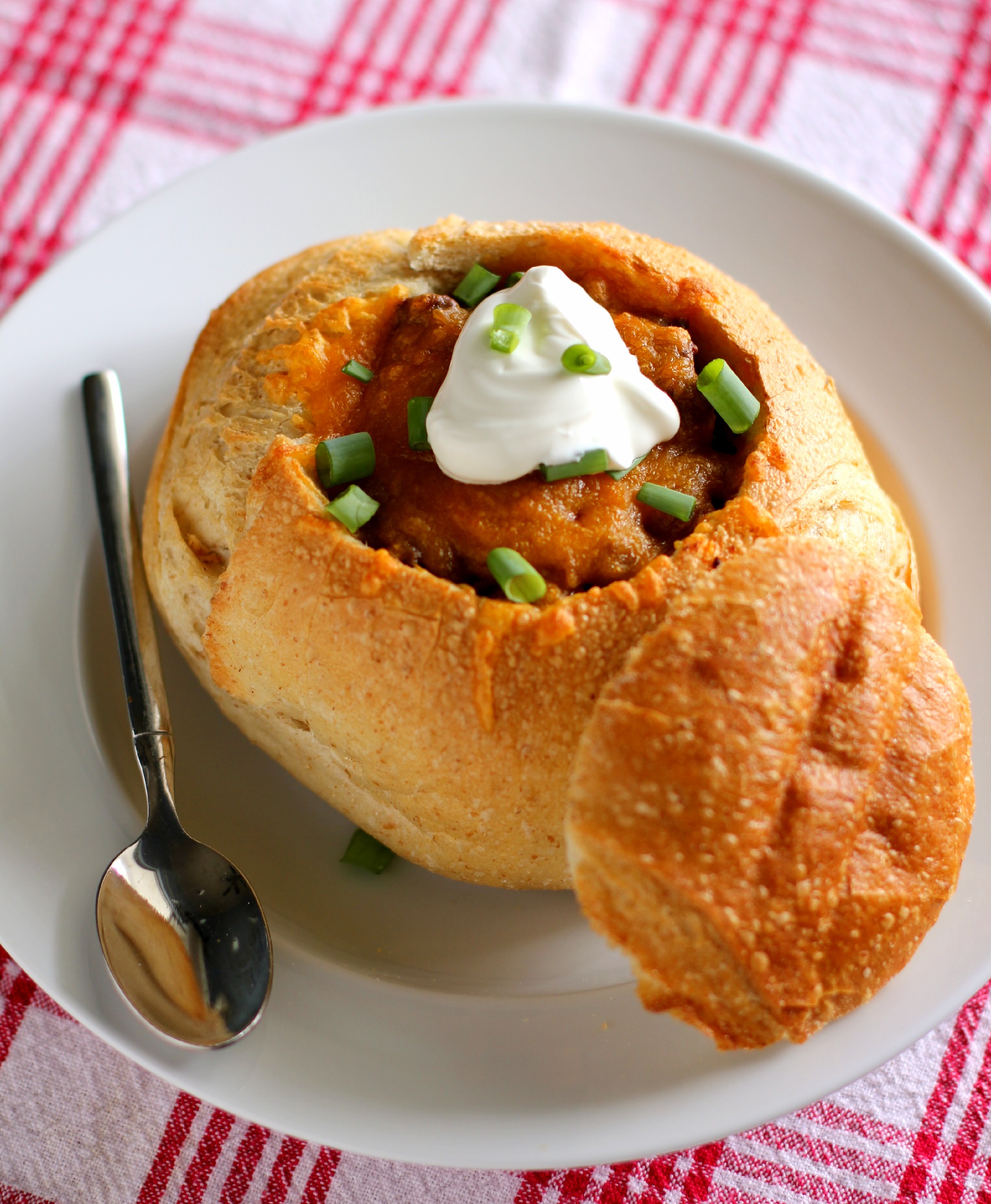 winter breakfast chili: spicy chili served over fluffy scrambled eggs in sourdough bowls
My 6th graders' faces lit up deviously. It was a cold, gray morning hardly worthy of delight, but they seemed delighted nonetheless.
I was standing at the front of the room sipping the day's second diet Sunkist while I issued instructions for the assignment they were about to begin. They double-checked: "So we don't put our name on it anywhere? Can we disguise our handwriting? Can we give you a letter grade?"
The assignment was something I affectionately call Ms. Ruble's Progress Report.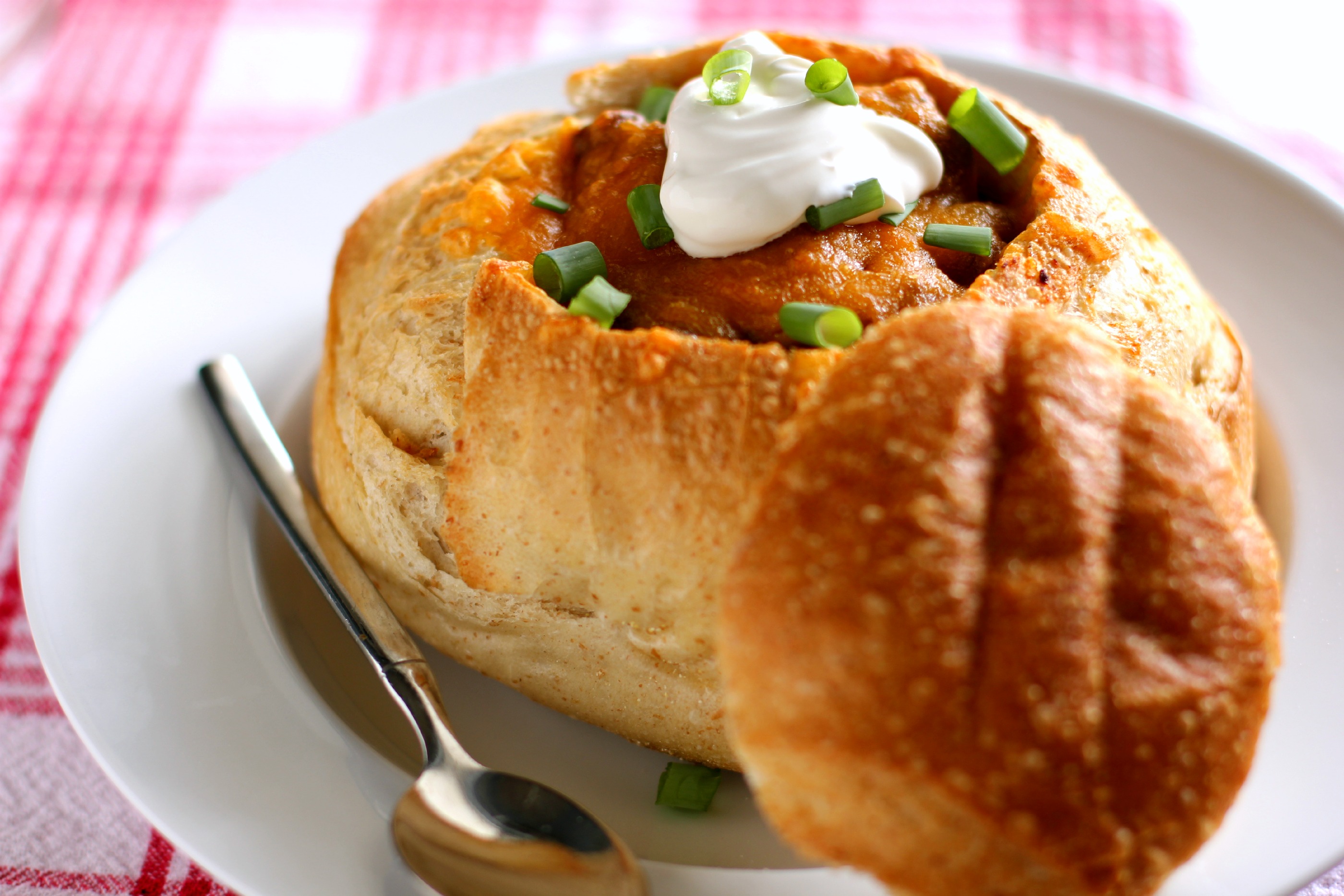 It was only fair, I had explained to them, for students to give me a grade since I got to give them one. And since I wanted them to feel comfortable honestly evaluating my performance, they could complete the entire progress report anonymously.
The ardor with which they began furiously scribbling comments — some writing in careful cursive or big block caps to hide their identity — made me a tad bit nervous. One after another finished with a flourish and shuffled their paper into the growing stack at the front of the room.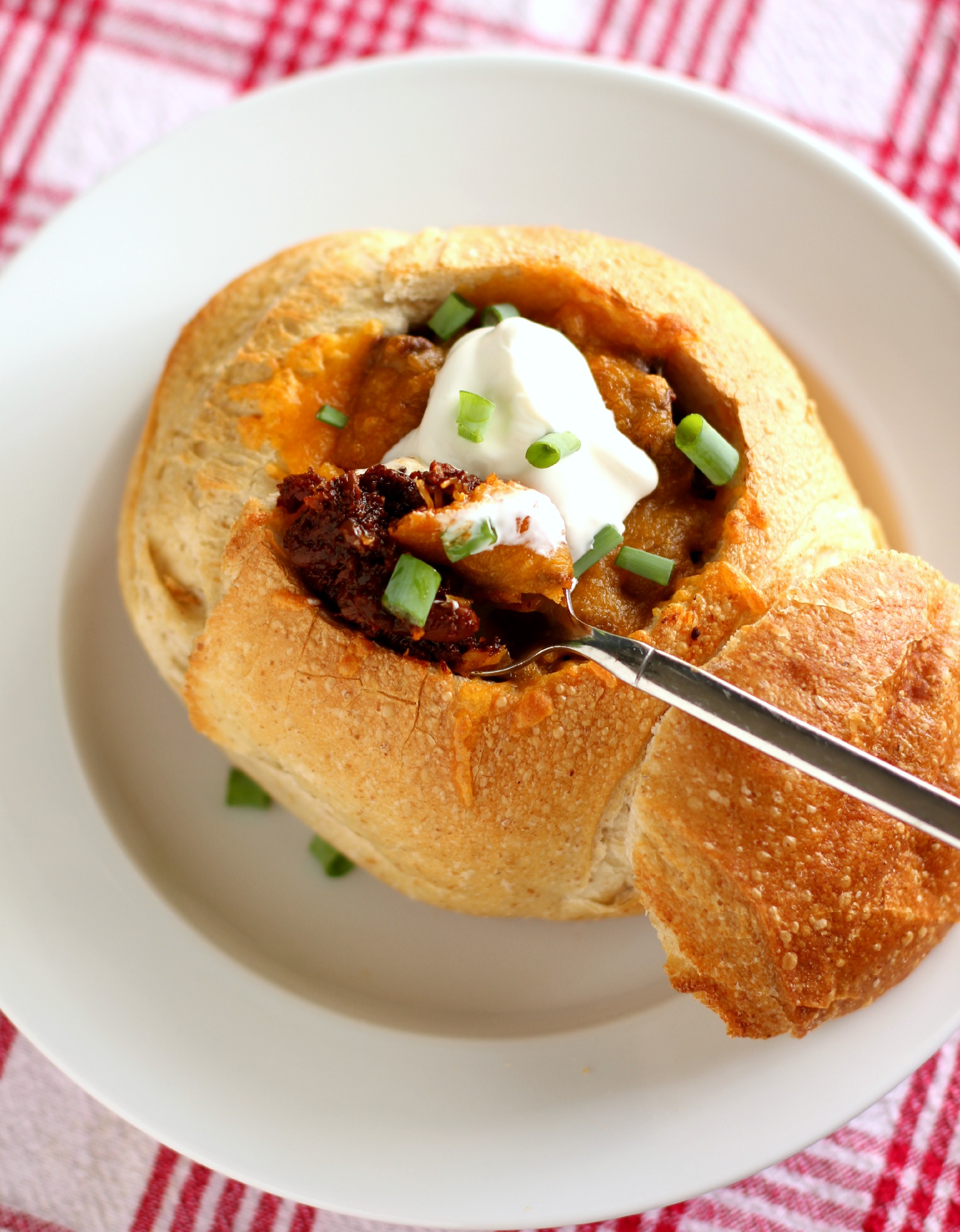 You may think I'm a little nuts. And every trimester when I give a gaggle of 12- and 13-year-olds the power to anonymously evaluate me, I kind of wonder if I'm a little nuts as well. But even though I may get one or two angsty comments, I learn something about how my students are feeling from every insight they offer. And beyond that, every single time I've completed this exercise with them, I've been overwhelmed not by how snarky they are, but by how kind.
For instance, from my most recent evaluations:
"I like your singing and your happiness."
"I like having individual chats about my essays or projects."
"I know you care about me because you always take the time to make class fun and equal for every student."
"I really liked making haiku and working outside."
"Ms. Ruble only gets mad when necessary." (Ha!)
"I like how organized everything is and how we read a lot." (Lots of them asked for even more reading time!)
"I love the creative projects we do because they really entertain me."
"Ms. Ruble is always helping me with things I don't understand."
"You can tell she has put thought into each lesson and really wants you to enjoy it."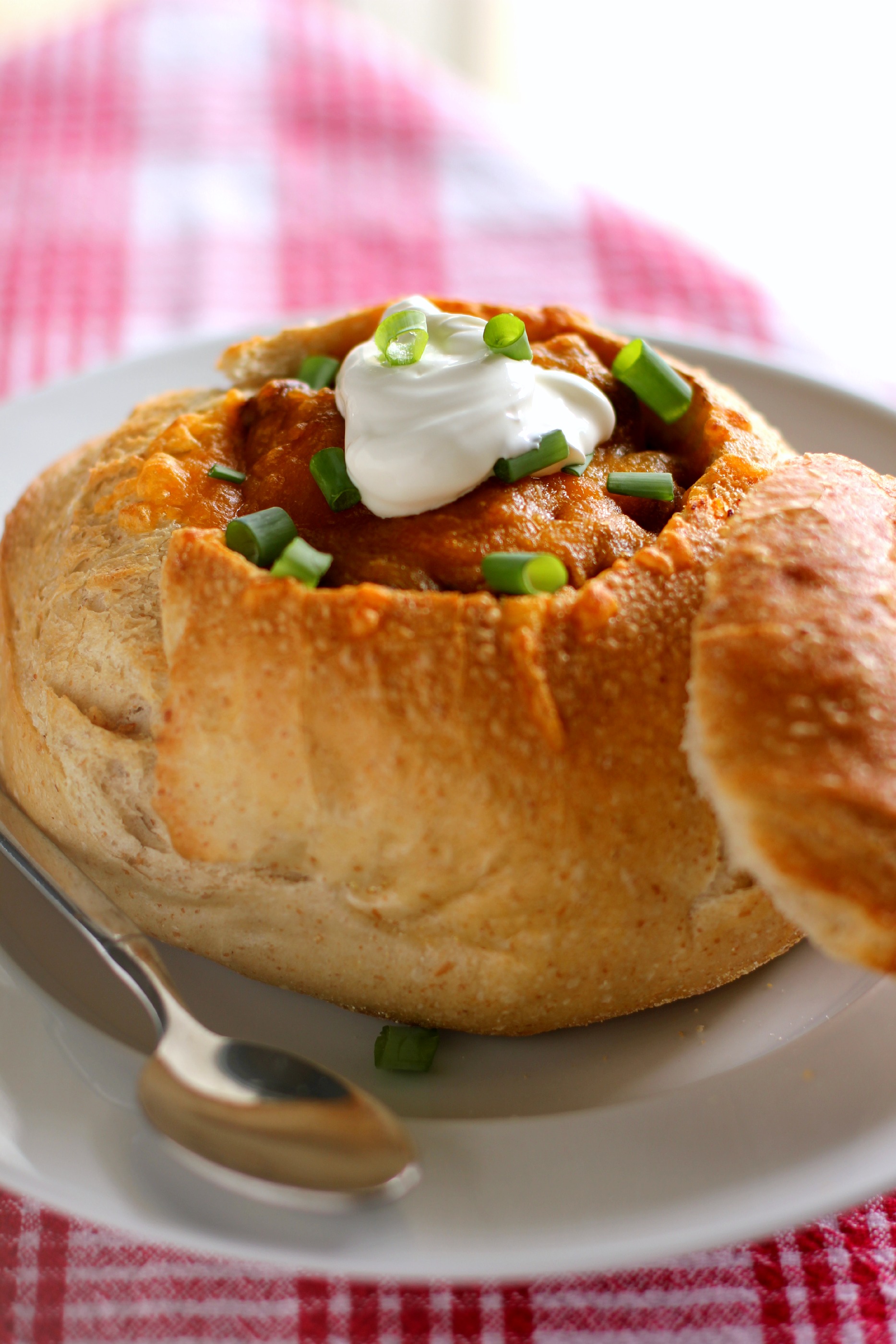 "I really enjoyed making the paper cranes and doing the anime project. I have learned a lot so far this year about China and Japan."
"I like that language arts challenges you, makes you want to put forth all of your potential and effort. Awesome teacher."
"Ms. Ruble is fair because she gives proper instruction for everything we do and constantly includes our opinions about activities."
"I like that Ms. Ruble is funny and that makes the class fun. I also like that she adds her own touch to the lesson."
"Class is strict to keep it running smoothly and that's what I like the most."
"There is never a day that is boring from just note taking off the board."
"I know that Ms. Ruble cares about me because she gives us lots of tips and is always trying to make us better at everything."
"I think Ms. Ruble sees so much potential in every one of us. She thinks we all can succeed."
. . . Wow, right? I'm getting a little teary compiling these just like I did while reading them.
Honestly, these comments say a lot more about my students than they say about me. I'm no different from any other teacher who works hard and tries to give her class a valuable experience. But my students, given complete freedom, anonymity, and voice — a soapbox to gripe about homework! to call me a witch! to rip apart my policies! to complain about having to write essays! — are the ones who chose words full of kindness.
If you're surprised that when given the opportunity to say anything, these tweens chose to be sweet, I understand. We hear about the cyberbullying and the "mean girls," very real issues, but we don't often hear about kids' kind hearts. The day after I read these evaluations, I stood in front of class and tried not to get choked up as I thanked them for their suggestions, critiques, and most of all, for their thoughtfulness.
Sometimes folks are skeptical about this claim, but I'll say it again: middle schoolers are great little people.
. . .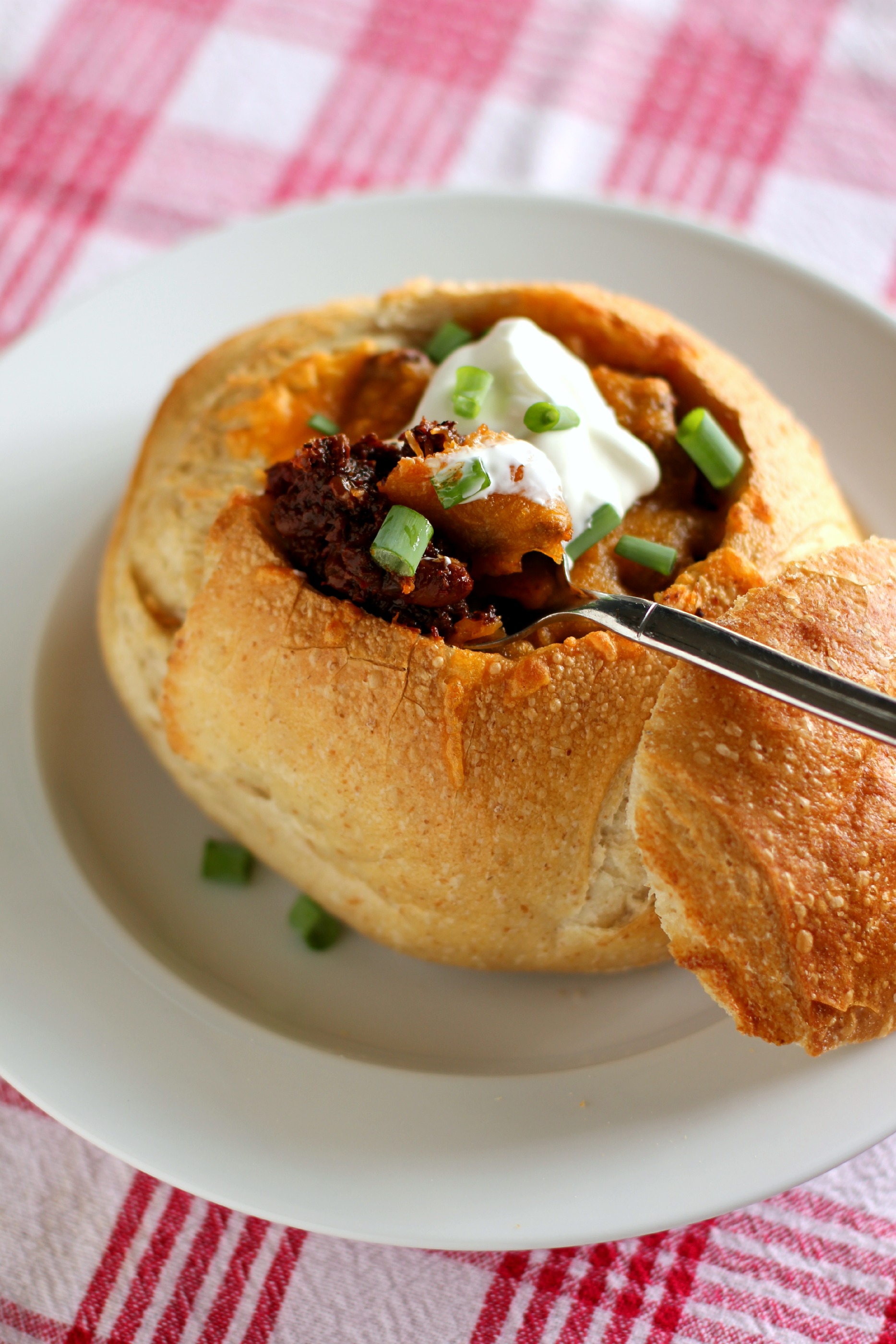 Speaking of things that have warmed my soul lately, this Winter Breakfast Chili was another pleasant surprise. I'd never toasted and ground chiles to make my own chile paste before, but believe me, I'll never go back. First, it was easy — I found cheap, big bags of the dried chiles I needed right in my local grocery store (in the small Hispanic foods section). Second, this chili is flippin' awesome — it's the best I've ever tasted hands down.
You may be curious about the concept of a breakfast chili. The idea was borne from my desire to create a winter breakfast that was warm and filling, full of protein and just a bit of heat. This chili includes bacon and chorizo and is served over fluffy scrambled eggs in sourdough bread bowls from my local bakery. It turned out to be a phenomenal breakfast reminiscent of spicy, comforting huevos rancheros. And since the chili can be prepared in advance and refrigerated, it's also the perfect special breakfast for a busy holiday morning.
What's warmed your soul lately?
Winter Breakfast Chili Over Eggs in Sourdough Bowls

---


Recipe by: Recipe adapted from Cooks' Illustrated, as found on Brown Eyed Baker
Yield: 4 servings

The layers of flavor in this chili come from the toasted dried chiles used to make the chile paste, the savory chorizo and bacon, and the addition of some yeasty beer. It's a rich, deep, slightly spicy dish that shines on a breakfast or dinner table. For breakfast, serve it over fluffy scrambled eggs in a sourdough bowl with broiled cheese on top. Since the chili can be prepared in advance, it makes the perfect dish for a busy holiday morning.

Chili Paste Ingredients:
3 dried ancho chiles (about 7/8 ounces), stems and seeds removed, and flesh torn into 1-inch pieces
1-2 dried árbol chiles, stems removed, pods split, seeds removed
1 tablespoon plus 1 1/2 teaspoons cornmeal
1 teaspoon dried oregano
1 teaspoon ground cumin
1 teaspoos cocoa powder
1 1/4 cups chicken broth, divided

Chili Ingredients:
1/4 pound dried pinto beans (about 1/2 cup), rinsed and picked over
Table salt
1 medium onions, cut into ¾-inch pieces (about 1 cup)
1 1/2 jalapeño peppers, stems and seeds removed, cut into ½-inch pieces
1 tablespoon plus 1 1/2 teaspoons vegetable oil, divided
2 garlic cloves, minced
1/2 (14.5-ounce) can diced tomatoes
1 teaspoon light molasses
3 ounces chorizo, with casings removed
a few strips of bacon
1/2 (12-ounce) bottle milk lager (I don't know anything about beer, so I just used Red Stripe and it came out perfectly)*
4 eggs for scrambling
1 tablespoon butter
4 sourdough boules (about 4 inches in diameter)
1 cup sharp cheddar cheese, shredded
sour cream and cilantro for serving
*If you don't cook drink alcohol (I don't, either), you should know that according to this chart, only about 5-10% of alcohol will remain in the entire dish by the time you're done. The beer is very important to the flavor and I don't recommend skipping it.

Directions:
Note on scheduling: This chili can be fully prepared in advance and stored in the fridge for a few days. You can hollow out fresh bread boules the day before serving and wrap them tightly to keep them soft. When ready to eat, reheat the chili in the microwave for a few minutes, stirring periodically. Scramble your eggs, assemble the dish, broil the cheese on top, and serve.

Other notes: Make sure to wear gloves when working with chiles and avoid touching your eyeballs (or other people's eyeballs. But why would you be doing that? Weirdo.) You can substitute 1/4 cup chili powder and 1/8 to 1/4 teaspoon cayenne pepper if you don't want to use the dried chiles, but I highly, highly recommend you give it a try. It's so easy, and very gratifying.

Soak the beans: In a large stock pot or Dutch oven, bring 8 cups of water, beans, and 1 1/2 teaspoons salt to a boil over high heat. Once boiling, remove the pot from the heat and cover it. Let it stand for 1 hour before draining and rinsing the beans and rinsing out the pot.

Prepare chile paste: Preheat the oven to 300 degrees F. Toast ancho chiles in a skillet over medium-high heat, stirring frequently, until they're fragrant (4 to 6 minutes). Reduce the heat if they start to smoke. Place the chiles into the bowl of a food processor and let them cool. Leave the skillet unwashed for future use.

Add the árbol chiles, cornmeal, oregano, cumin, cocoa, and 1/4 teaspoon salt to the food processor with the ancho chiles and pulverize for about 2 minutes, or until finely ground. Then, with the food processor still running, slowly add 1/4 cup of chicken broth until a smooth paste forms (about 45 seconds). Use a spatula to scrape the sides of the bowl as needed. Transfer the paste to a bowl and set aside.

Make the chili: Put the onions in the food processor and pulse them until they're chopped (about 4 pulses). Add the jalapeños and pulse until the mixture reaches the consistency of a chunky salsa, about 4 more pulses, scraping the bowl if needed.

In your stock pot or Dutch oven, heat 1 1/2 teaspoons of vegetable oil over medium-high heat. Add the onion mixture and cook, stirring occasionally, until the veggies are softened and the moisture has cooked off, about 7 to 9 minutes. Then add the garlic and saute until it's fragrant, just about 1 minute. Add the chili paste, tomatoes, and molasses and stir to combine thoroughly. Add the remaining 1 cup of chicken broth and the drained beans and bring the whole mixture to a boil before reducing the heat to simmer.

Meanwhile, cook the bacon over medium-high heat in your skillet to your desired crispiness. Remove it to drain on a paper towel lined plate. In the same skillet, cook the chorizo until browned through (add 1 1/2 teaspoons of vegetable oil if needed to supplement the bacon grease). Use a slotted spoon to transfer the chorizo to the Dutch oven. Discard any liquid in the skillet (but don't rub off the stuck-on bits!) and return to the heat. Add 1/2 of the bottle of lager to the skillet, scraping the bottom of the pan with a wooden spoon to loosen any browned bits, and bring it to a simmer. Pour the lager into the Dutch oven. Stir to combine and return the mixture to a simmer.

Cover the pot and transfer it to the oven. Cook until the meat and beans are fully tender, 1½ to 2 hours (I kept test-tasting the beans, since they took the longest — mine actually took longer than 2 hours). While the chili cooks, hollow out 4 sourdough bread boules for serving. If you're not serving the chili today, wrap these tightly to preserve their freshness for the next day. Otherwise, set them aside.

When the chili is finished, let it stand, uncovered, for about 10 minutes. Stir the chili well and season to taste with salt. (Afterwards, you can store it in a tupperware in the refrigerator if you're not eating it right away.)

Assemble the dish: When you're ready to serve your chili, heat 1 tablespoon butter in a skillet over medium heat. Scramble 4 eggs and distribute them evenly between the bread boules. Ladle chili over the eggs in each boule. Top with shredded cheddar and place on a baking sheet covered in foil. Broil on high for a couple of minutes, watching closely, until cheese is melted and bubbly. Serve immediately with cilantro, avocado, chopped onions, and sour cream.
If you liked this post, please:
–Subscribe to Willow Bird Baking
–Follow Willow Bird Baking on Twitter
–Follow Willow Bird Baking on Facebook
–Give this post a thumbs up on StumbleUpon
–Pin It
other ways to share this post with friends