Each week I bookmark tons of fascinating recipes, trek to interesting food-related places, find neat kitchen tricks, and make unique little dishes. Willow Bird Weekly is a miscellany of stuff I've collected throughout the week that I hope you'll find entertaining.
Stuff I Can't Wait to Make:
–Coconut Shrimp Poppers with Chili Mango Cream on Pinch My Salt
–Bacon Lovers Mac and Cheese by Annie's Eats
–Frozen Strawberry Squares by She Wears Many Hats

Frozen Strawberry Squares, photo by Amy
–Coffee Pancakes by A Cozy Kitchen
–Apricot Honey Almond Tart by Sass & Veracity
–Brown Butter Banana Strawberry Bread by Joy the Baker
Stuff I Already Made:
This week was the last full week of school. After two full days and a short graduation next week, school's out for summer! That's usually bittersweet for me, but I'm looking forward to cleaning my apartment and getting things in order for next year.

Clare and Hannah
I'll miss scenes like this, though! Yesterday was my last middle school Cookies enrichment class of the year, and the kids loved the Oatmeal White Chocolate Cherry Chunk Cookies they made.
My high school cooking classes also finished up this past week. I'll be telling you about that in a post coming up soon. For now, I'll just say that you should go read their awesome food blog, the Woodlawn Kitchen and tell them how fantastic they are!
Some individual students were even inspired to create their very own blogs: Sayre blogs at G.R.I.T.S. Gone Green (a food blog), Isaac at Memoirs of a Gaysha (a food and theatre blog), and Alexa at Swimming In A Raindrop (a food and photography blog).
Places I Went and Stuff I Ate:
On Thursday I returned to the Chow Down Uptown Food Truck Rally, the new weekly gathering of food trucks in Charlotte.
This time around I had to try the grilled cheese sandwich with pulled pork (!) and, from the always-impressive Roots Farm Food truck, pork belly sliders topped with blueberry chipotle sauce and cucumbers. Vanessa of Life Undeveloped accompanied me and shared her fried deviled eggs (which turned out to be a sort of deviled egg salad battered and deep fried).
It was a good week for grilled cheeses! In addition to my homemade grilled sharp cheddar and caramelized onions on beer bread and the grilled cheese with pulled pork above, I went to Firebirds with the parents for Memorial Day and had a grilled cheese with tomato and candied bacon.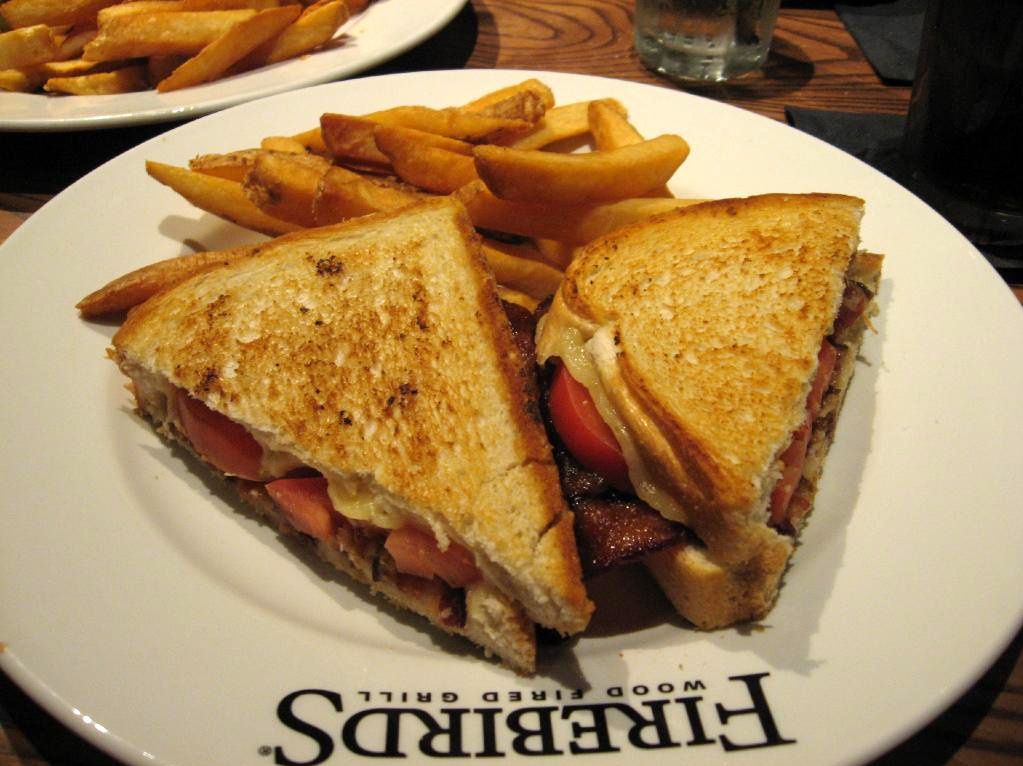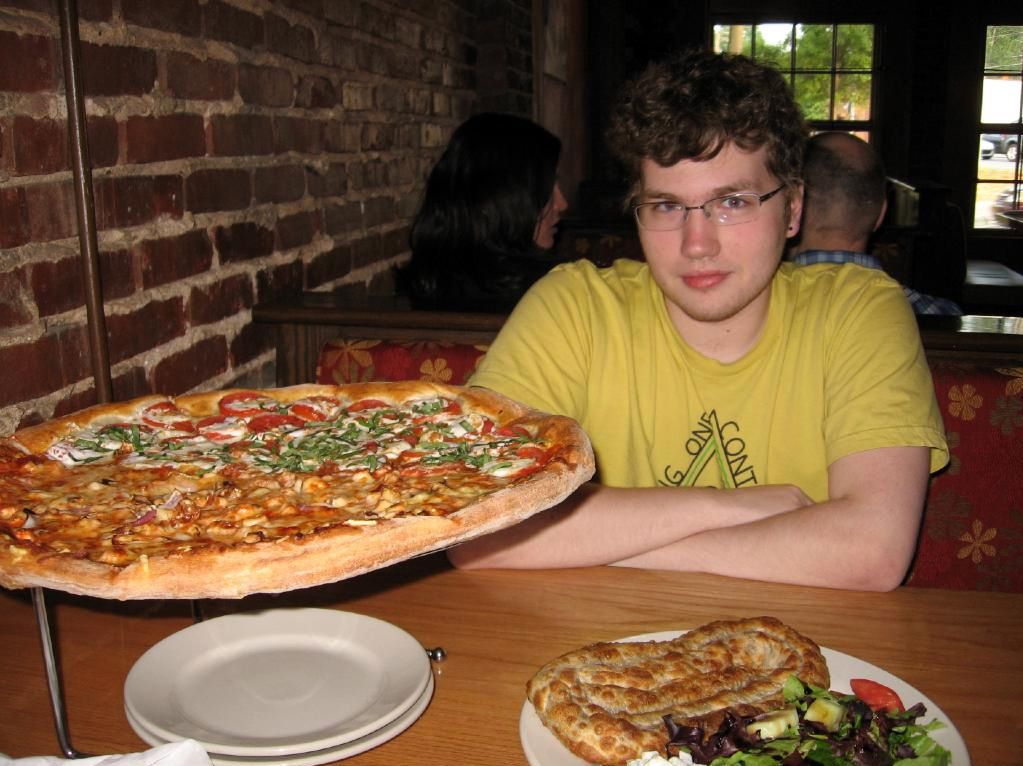 I also got to hang out with my sweet little brother, who's home for college. We went to eat some Serbian food and the best pizza in Charlotte at Intermezzo's Pizzeria and Cafe.
Stuff That Rocks:
Did you know you can make homemade ice cream cones with your panini press?! I didn't, but Panini Happy just posted these gorgeous cones and filled me in:

photo by Kathy
This is adds to the already-significant temptation to get an ice cream maker!
What fantastic recipes have you discovered online this week? What fun food experiences have you had?
If you liked this post, please:
–Subscribe to Willow Bird Baking
–Follow Willow Bird Baking on Twitter
–Follow Willow Bird Baking on Facebook
–Give this post a thumbs up on StumbleUpon
Other ways to share this post with friends!