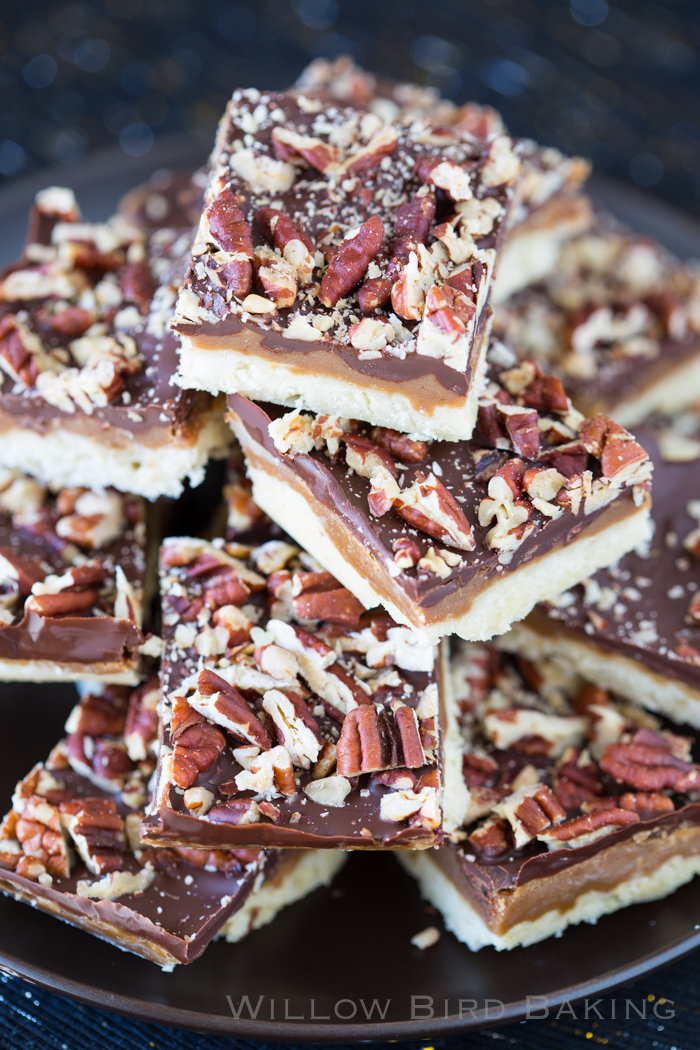 Shortbread Toffee Bars
Dogggggs are the best. All they want is a sofa, a tennis ball, a squeaker (not an entire toy with a squeaker inside: they want to demolish that and get the actual squeaker itself, please.) Everyone should own a dog, and there are so many wonderful dogs waiting to be owned! So many, in fact, that shelters in the U.S. are forced to euthanize around 46,154 healthy, adoptable pets every week.
Every week.
Listen, I'm not here to make you sad. I'm not that Sarah McLachlan commercial from hell where dogs in cages will break your heart into a million pieces. Look at those toffee bars! I'm obviously all about happiness right now. So instead of focusing on that horrific number, I'm going to tell you how to fix it: ADOPT A RESCUE DOG (or kitty).
You may have purchased a puppy from a breeder — even from a "responsible breeder" if there can be such a thing considering the aforementioned fact — and I would never judge you or want you to feel bad about things in the past. But in case you're one of the many people out there who still has room in their home for a friend, here are the reasons you should adopt your next pet from a shelter instead of buying from a breeder: