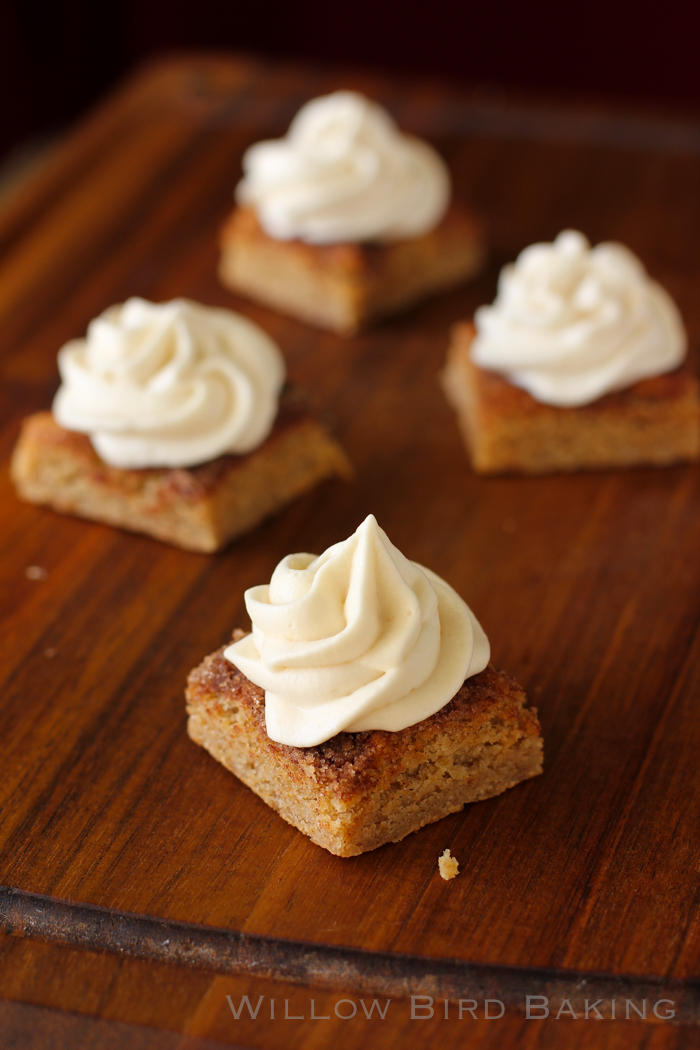 Maple Cream Snickerdoodle Bars
Halloween costumes are one of those things that I can't make myself do. I love the idea of Halloween costumes. I love how other people look in Halloween costumes. I think I'd even love how I looked dressed up like Amelia Earhart or Maleficent . . . if it were a matter of just snapping my fingers.
It's the effort though. I just can't.