I read and love literally hundreds of blogs and other spots around the internet. Creating an exhaustive list would be nearly impossible; thus, I've chosen to create a dynamic springboard here to highlight a few special places at a time. Check back periodically for other recommended reading.



The Willow Bird Baking Showcase:
Willow Bird Baking is a family affair. I want to get to know you as readers, bakers, and bloggers. As you find recipes or techniques here that you enjoy, I'd love to hear from you. Please leave me a comment with your thoughts or send a picture for me to post below.


Reader Photos:


Cindy Barnes used her leftover Peach Cobbler Cupcake batter to make a yummy breakfast, but it looks like Parasaurolophus might get to it first!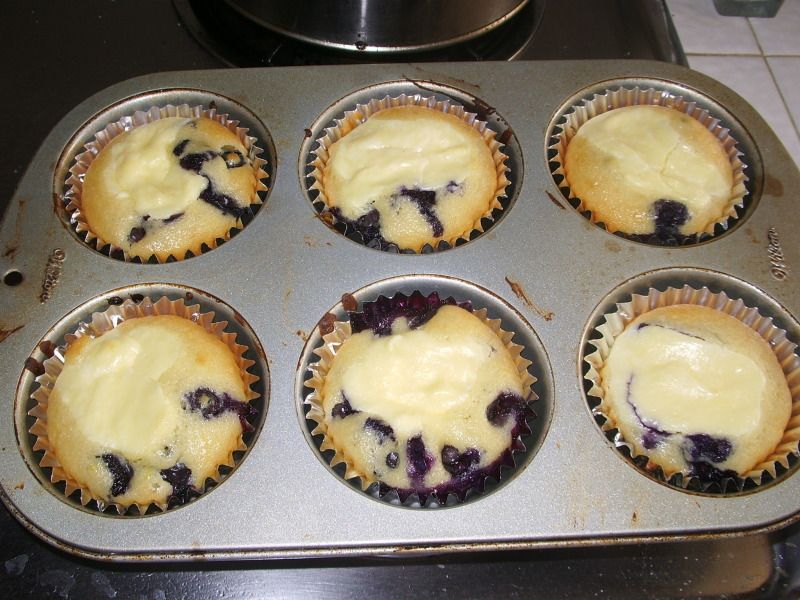 Amber made some Blueberry Lemon Cheesecake Cupcakes to eat with her mom, and here they are fresh out of the oven! She says, "I think I love you! The cupcakes turned out awesome! I used Lactaid milk with lemon juice instead of buttermilk, and added an extra teaspoon of lemon zest to the batter. The cupcakes turned out light and fluffy with just the right amount of sweetness."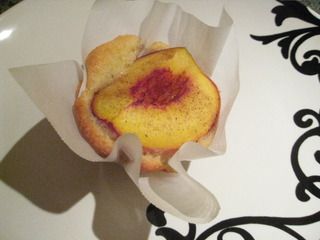 Ashlyn whipped up some Plum and Cream Mini Tortes, but opted for peaches instead of plums and allspice instead of cinnamon. She says, "These are some of the tastiest things ever and so simple to make."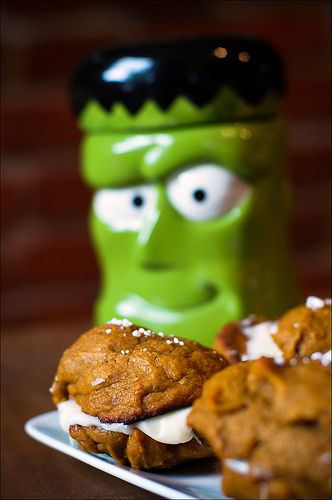 Jaime baked Jack-O'-Lantern Whoopie Pies and said the "recipe was so awesome, I still have people asking me to make them again for our gatherings." Looks like Frankenstein's monster approves!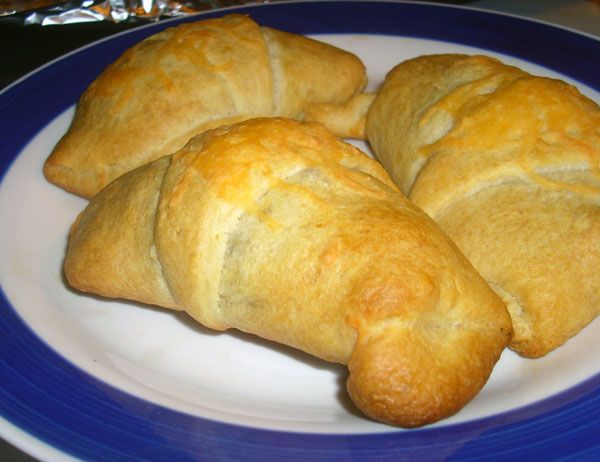 Robin baked Taco Stuffed Crescent Rolls and simply stated, "They were AWESOME."




Robin O. made a gorgeous Lemon Triumph Cake and said, "I was so proud of myself for making this . . . this lemon cake is definitely going into my 'hall of fame.'"




Troy sent in a photo of a Chocolate Peanut Butter Bliss Cheesecake his friend Alex had baked and said, "Needless to say…you have a fan."




Victoria baked a Caramel Fudge Brownie Cheesecake and says "it went down ammmazingly!!! Everyone loved it!!! They would not stop asking about what was in it, saying it was the best thing they had tasted!!"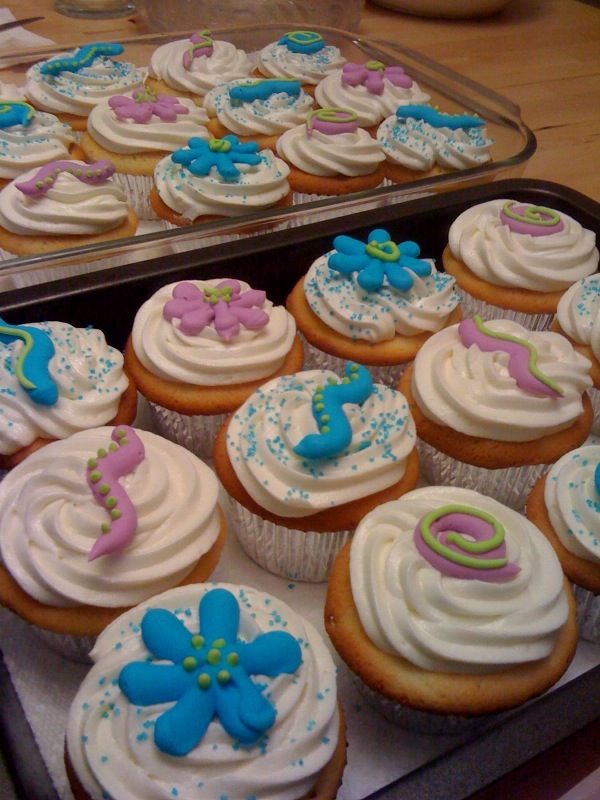 Emma baked Lemon Burst Fairycakes. A fellow science nerd, she decorated them with "worms with GFP motor neurons or ventral cords, mutant coiling worms, and of course some flowers for the top." She adds, "Thanks so much for reminding me how much fun it is to experiment with food and bring people together to enjoy it!"




Erin baked Ferrero Rocher Cupcakes. She said, "Thanks for your Ferrero Rocher recipe! The chocolate frosting is, indeed, AMAZING." She already has plans to use it with other desserts as well!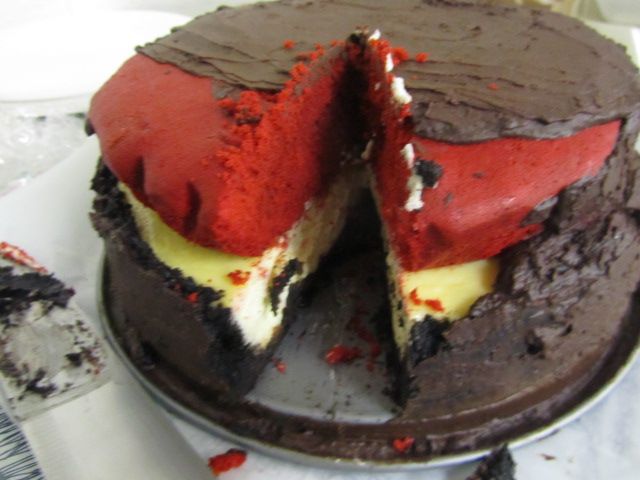 Helen baked a red velvet cheesecake. She said, "Thanks again for a very do-able recipe!"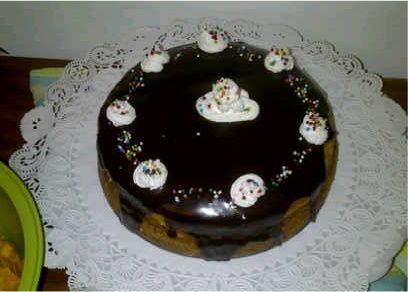 Trudy baked a birthday cake cheesecake for her boyfriend. She said, "The cake turned out great! My boyfriend loved it and it was officially the best cheesecake ever."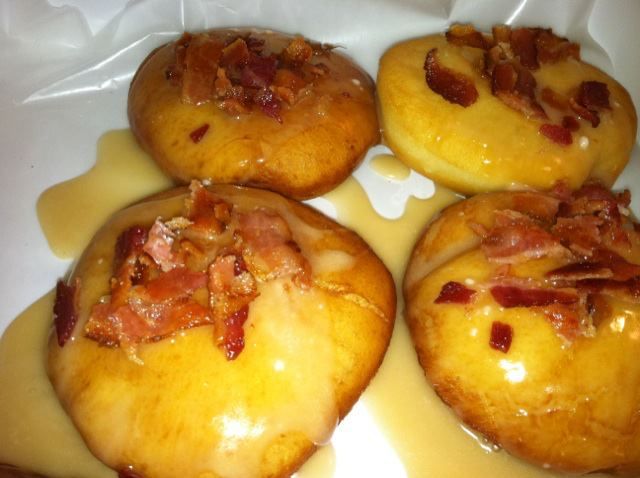 Cathy from So Much CaKe made Maple Bacon Doughnuts for her husband. She said, "They were quite amazing, the birthday boy/man loved them!! So did my Dad…he wants some for his birthday now. 🙂 Thanks again!"