Cookies and Cream Pudding Mix Cookies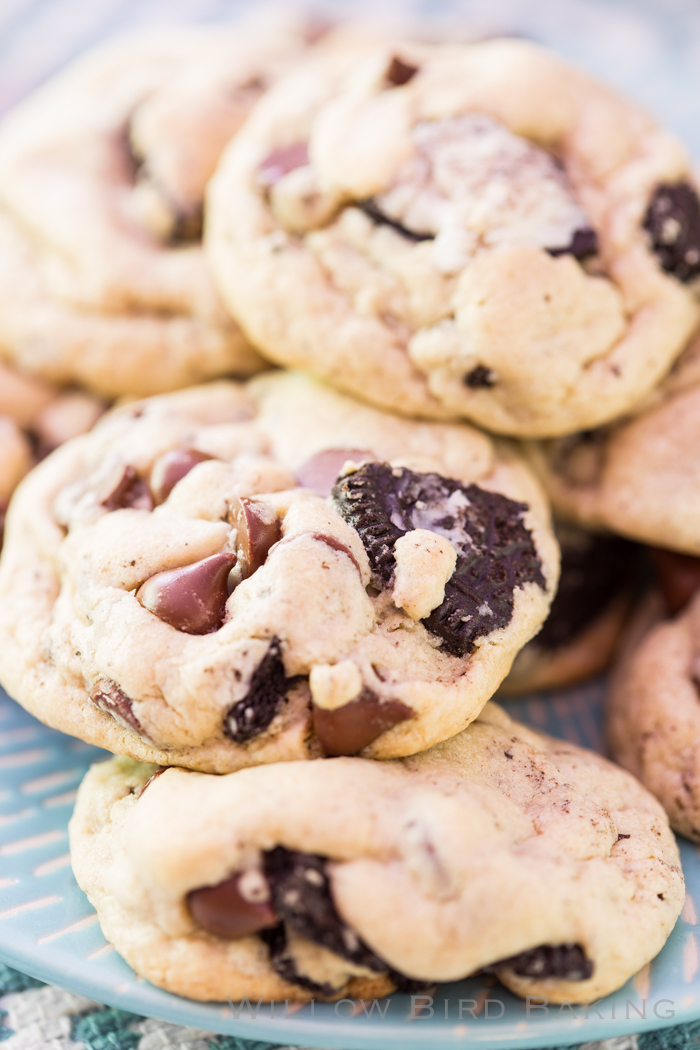 1 1/2 sticks (3/4 cup) butter, softened
3/4 cup packed brown sugar
1/4 cup sugar
6 tablespoons Oreo pudding mix
2 eggs
1 teaspoon vanilla
2 1/8 cup flour
1 teaspoon baking soda
1/2 teaspoon salt
1 cups chocolate chips
1 cup crushed Oreos
Preheat the oven to 350 degrees F and spray two baking sheets with cooking spray. In a medium bowl, whisk together flour and baking soda. In a separate large bowl, cream together butter and sugars until light and fluffy, about 2-3 minutes.
Add in pudding mix and mix well. Add in egg and vanilla extract and mix until just combined. Slowly add in flour mixture, mixing until just combined. Stir in chocolate chips and crushed Oreos.
Roll the dough into 1-inch balls and place them on prepared baking sheets about 2 inches apart. Bake for 8-12 minutes or until just set. Cool on a wire rack.
Recipe by
Willow Bird Baking
at http://willowbirdbaking.com/2019/03/12/cookies-and-cream-pudding-mix-cookies/