Warm Cheesy Olive Dip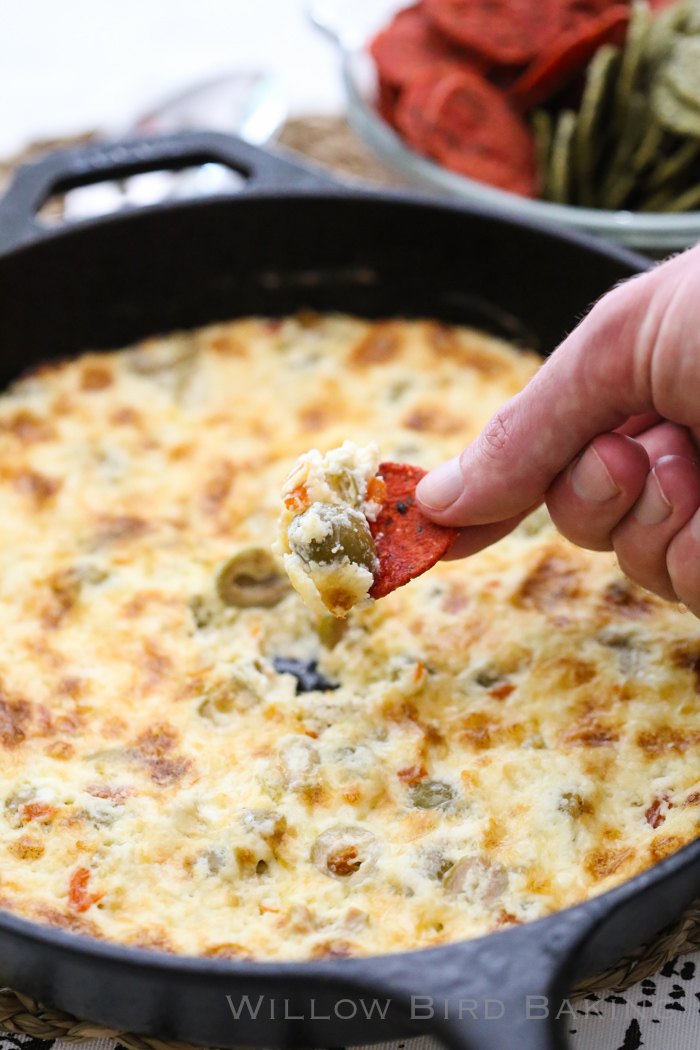 Author:
Willow Bird Baking
1 (8-ounce) package cream cheese, softened
1/2 cup mayonnaise
2 cups shredded Gruyère cheese
3/4 cup sliced Spanish olives, plus some extra for topping
Preheat the oven to 400 degrees. Beat the cream cheese and mayonnaise together. Stir in the Gruyere cheese and olives. Spread the mixture into a 10-inch cast iron skillet (or similar baking dish) and bake 20 minutes or until golden and bubbly. Let cool slightly and serve warm with RW Garcia Artisan Crackers in Sweet Beet flavor.