Easy Lemon Cream Sugar Cookie Bars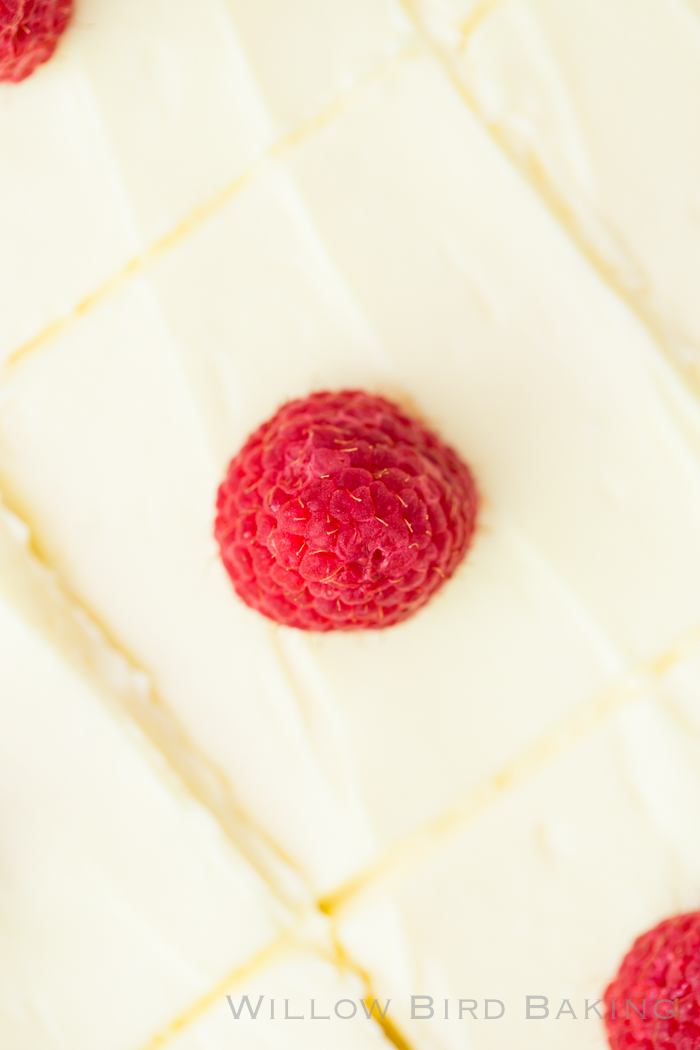 Author:
Willow Bird Baking
1 roll (16.5 oz) refrigerated sugar cookie dough
2 (8-ounce) packages cream cheese, softened
1 1/2 cup powdered sugar
1 teaspoon lemon extract
1 tablespoon lemon juice
3 drops yellow food coloring (optional)
raspberries (for topping)
Preheat oven to 350 degrees F. Prepare an 8-inch square baking pan with a foil sling sprayed lightly with cooking spray. Press the prepared sugar cookie dough into the bottom of the pan in an even layer. Bake for 18-22 minutes or until lightly brown around the edges. Let cool completely.
In a medium bowl, beat together the cream cheese, powdered sugar, lemon extract, and food coloring. Spread evenly over the sugar cookie base and top with raspberries and lemon zest if desired. Cut into squares and serve.
Recipe by
Willow Bird Baking
at http://willowbirdbaking.com/2017/03/20/easy-lemon-cream-sugar-cookie-bars-changed-mind-story-2/