Buckeye Peanut Butter Cookie Bars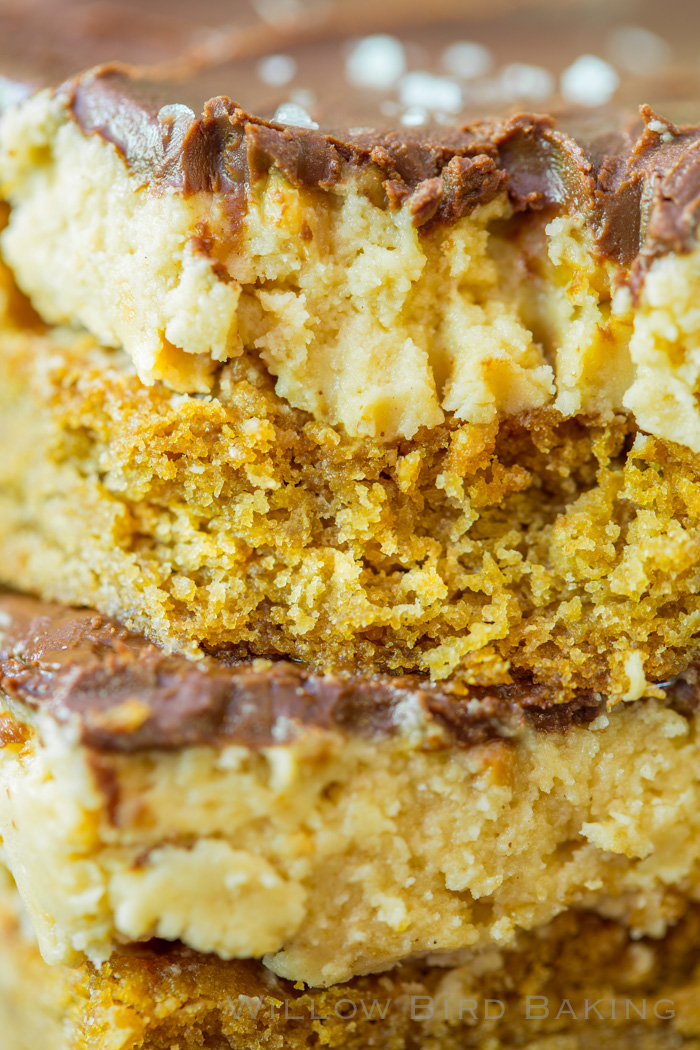 1 roll (16.5 oz) refrigerated peanut butter cookie dough
3/4 cups crunchy peanut butter
1/2 cup butter, softened
1/4 teaspoon vanilla extract
1 1/2 cups powdered sugar
1 cup FAIR-TRADE chocolate chips
1 1/2 teaspoons butter
peanut butter powder or Maldon sea salt flakes for topping (optional)
Preheat oven to 350 degrees F. Prepare an 8-inch square baking pan with a foil sling sprayed lightly with cooking spray. Press the prepared peanut butter cookie dough into the bottom of the pan in an even layer. Bake for 18-22 minutes or until lightly browned. Let cool.
In a medium bowl, beat together peanut butter, butter, and vanilla extract until smooth. Gradually beat in the powdered sugar until combined. Spread the peanut butter mixture over the cooled brownies.
Melt the chocolate chips and butter together in the microwave on half power, stirring every 30 seconds, until smooth and completely melted. Pour the chocolate over the top of the peanut butter mixture and spread evenly. Top with peanut butter powder or Maldon sea salt flakes and serve.
Recipe by
Willow Bird Baking
at http://willowbirdbaking.com/2017/02/19/buckeye-peanut-butter-cookie-bars-changed-mind-series/