Chocolate Peanut Butter Cups (Low-Carb, Gluten-Free)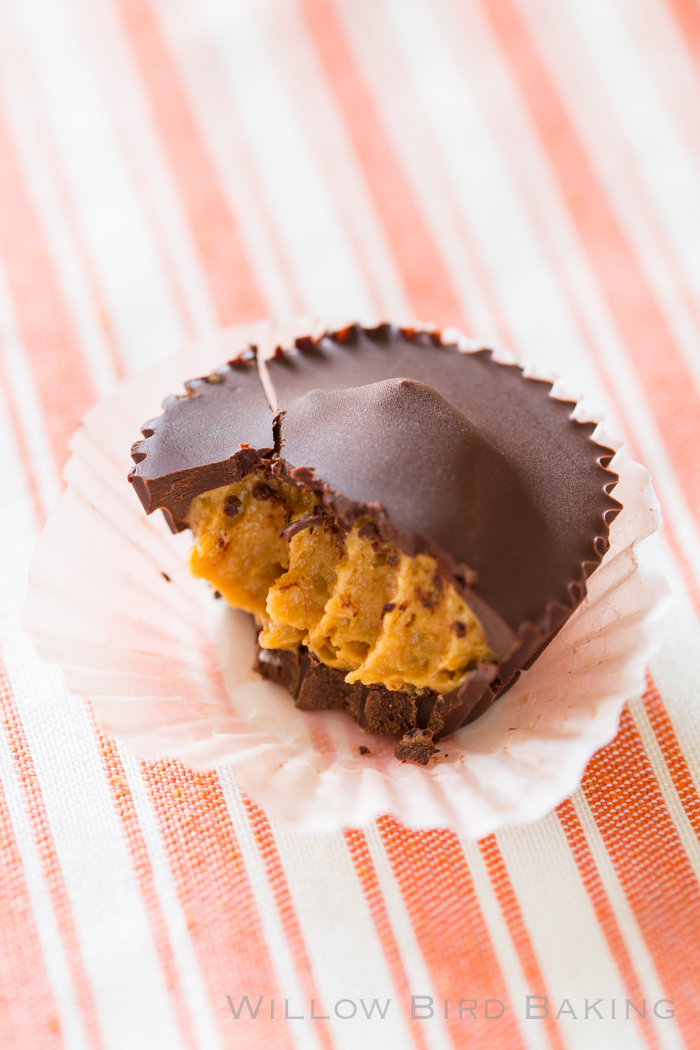 Author:
Willow Bird Baking
4 ounces fair-trade unsweetened baking chocolate
2 tablespoons Swerve Sweetener (Confectioners' Style)
1 1/2 teaspoons coconut oil
1 1/2 cups PB2 Powdered Peanut Butter
3/4 cup sugar-free maple syrup
Line a mini-muffin tin with 12 mini muffin liners. In a medium bowl, mix the PB2 and maple syrup until it forms a paste. Transfer it to a zip-top bag with the corner cut off.
Fill the bottom of a double boiler with water to 1/2 inch below the upper pan or bowl. Place the double boiler over high heat. Place the chocolate, Swerve, and coconut oil in the top pan or bowl of the double boiler and stir the regularly until the chocolate is melted and smooth. Remove the double-boiler from the heat but leave the chocolate in it so the residual heat will keep it melty as you use it. Pour 1 teaspoon of chocolate into the first muffin liner, lifting it and tilting/turning it to coat the inside of the liner with chocolate. Replace it in the muffin tin and repeat this with each other liner. Freeze the pan for about 15 minutes.
Fill each chocolate cup with peanut butter right to the brim. Top the peanut butter with another teaspoon of chocolate and swirl the cup around until the top is well coated. Freeze the cups for another 30 minutes or until solid. Store in an airtight container in the fridge.
Recipe by
Willow Bird Baking
at http://willowbirdbaking.com/2016/03/20/chocolate-peanut-butter-cups-low-carb-gluten-free/