Spoon-Up Homemade Eggnog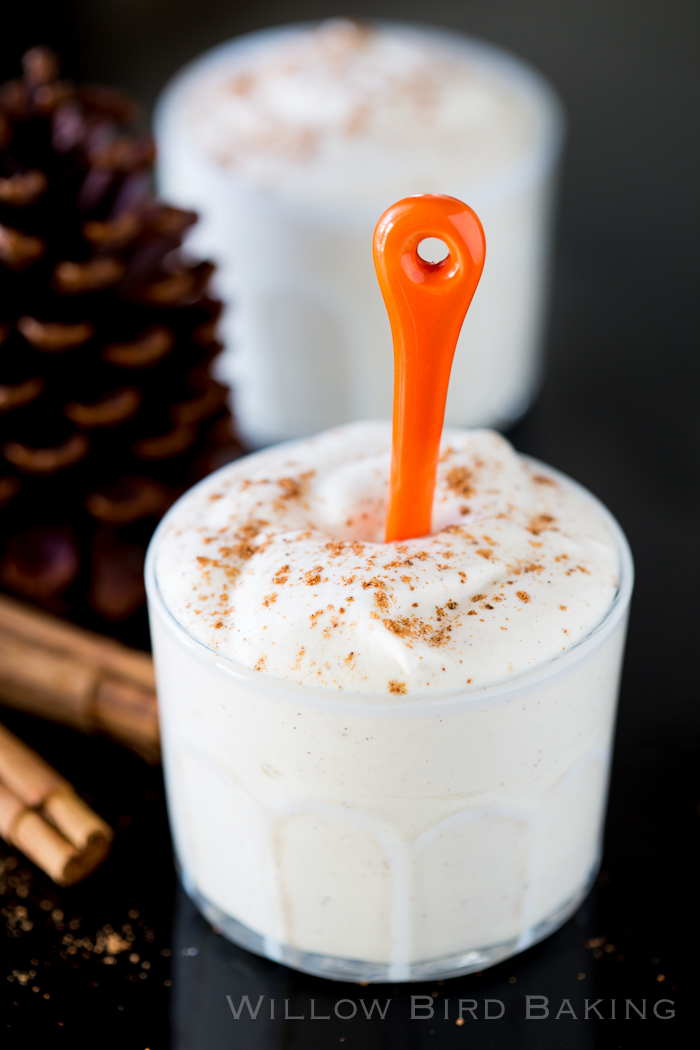 4 eggs, separated
1/2 cup sugar, divided
1 teaspoon nutmeg
1 teaspoon cinnamon
1/2 teaspoon vanilla extract
1 cup whole milk
5 tablespoons Southern Comfort
3 tablespoons spiced rum
2 cups heavy cream
In the very clean bowl of an electric mixer with a very clean whisk attachment, whip the egg whites until they're foamy. Add 1 tablespoon of sugar while the mixer continues to run. Whip the whites to stiff, glossy peaks. Set these aside.
Beat the egg yolks with an electric mixer until they're starting to lighten. Beat in the rest of the sugar slowly until the yolks are thicker and lighter in color. Beat in the vanilla extract, nutmeg, cinnamon, milk, Southern Comfort, and spiced rum. Fold the egg whites into this mixture with a whisk.
In the bowl of an electric mixer, whip the 2 cups of heavy whipping cream to stiff peaks. Whisk the whipped cream into your egg mixture. Chill and whisk well before each time you serve. Serve with a sprinkle of nutmeg on top and a "spoon up" in the middle!