Lemon Meltaway Cookies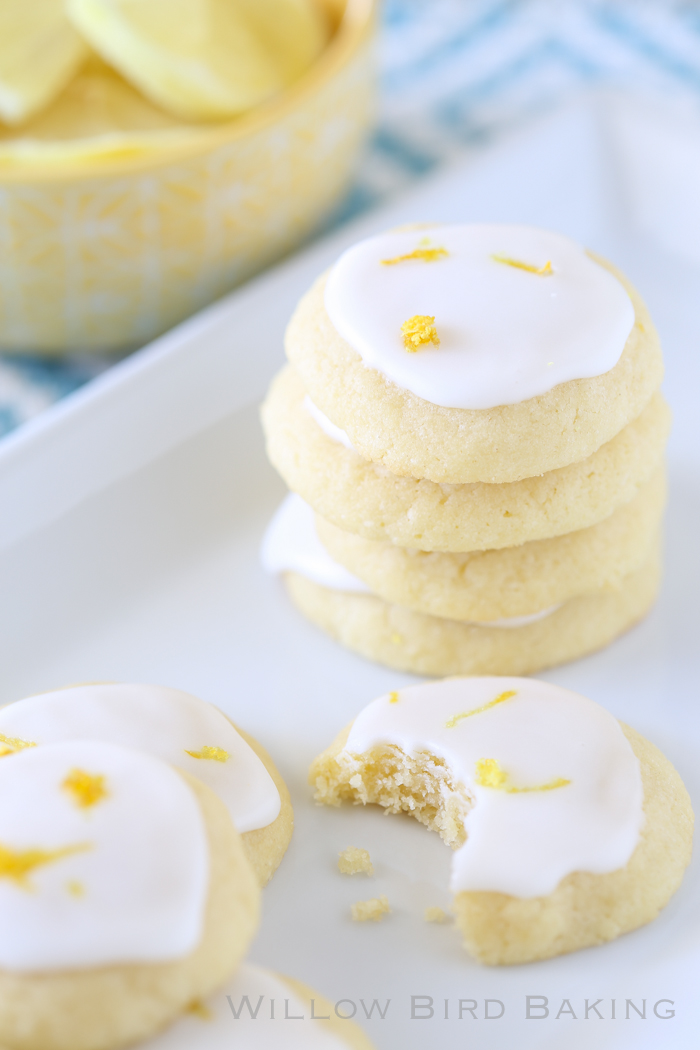 2 cups all-purpose flour
1/2 teaspoon baking powder
1/4 teaspoon salt
1 cup (2 sticks) butter, softened
3/4 cup granulated sugar
1 large egg
2 teaspoons lemon extract
1 cup powdered sugar
1 1/2 teaspoons lemon extract
milk (or water) as needed to thin to spreading consistency
lemon zest for topping
Preheat the oven to 375 degrees F and line a light-colored baking sheet with parchment paper. In a medium bowl, whisk together the flour, baking powder, and salt. In a separate large bowl, cream together the butter and sugar until pale, light, and fluffy (2-3 minutes). Add the egg and lemon extract and mix until just combined. Add the flour mixture in about 4 additions, mixing until just combined after each. Mix to completely combine.
Roll the mixture into 1-tablespoon balls between your hands (get them really smooth), place them on prepared baking sheet about 2 inches apart, and gently flatten them with the bottom of a glass.
Bake the cookies for 7 and a half minutes. They won't brown at all, but they're ready! Let them cool on the baking sheet for 5 minutes before transferring them to a cooling rack to cool completely.
In a small bowl, whisk together the powdered sugar and lemon extract. Add milk or water in tablespoon measures, whisking after each addition, until the icing reaches spreading (not pouring) consistency. Use the back of a spoon to spread the icing onto each cooled cookie, zesting a lemon over them after you ice each batch of 5 or so (so the icing won't set before the zest hits it).
Let the cookies rest for 10 minutes so the icing sets completely and serve. Store leftovers in an airtight container in the fridge, but serve at room temperature.