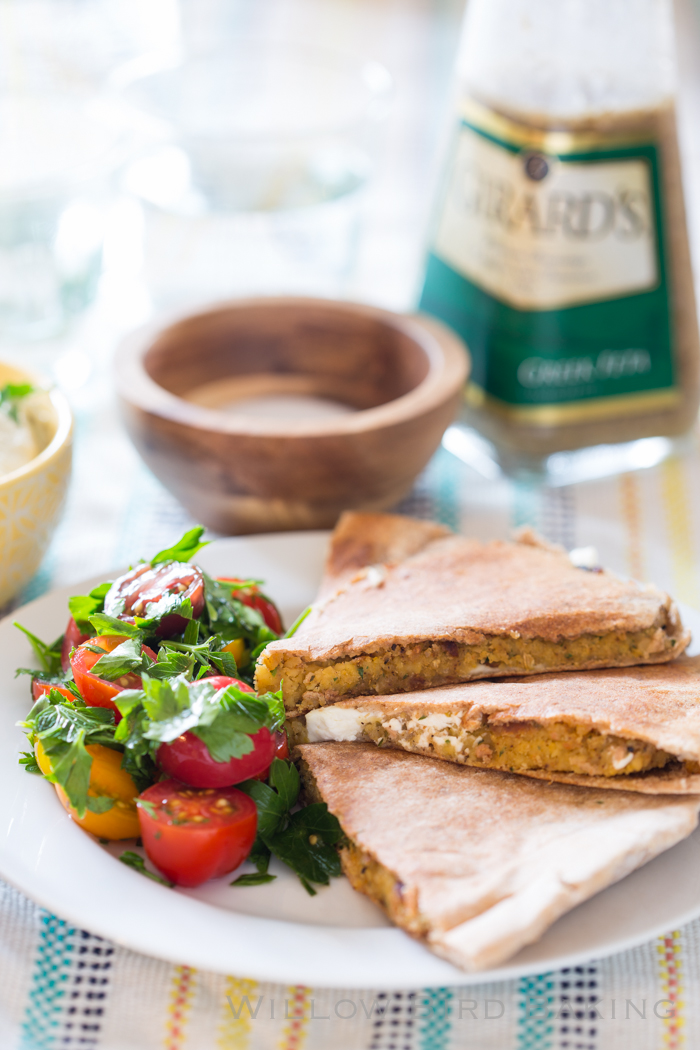 Melty Falafel Quesadilla
Thanks to Girard's Salad Dressing for sponsoring this post!
I've been in a salad dressing rut, so I was so excited to work with new-to-me Girard's Salad Dressings to develop a recipe. It seems like so many options on the store shelves taste like straight-up vinegar, and I'm super bored with balsamic vinaigrette or blue cheese. Sometimes you just need a change, know what I mean? Girard's had so many flavors that spoke to me right off the bat: Champagne, Caesar, Chinese Chicken Salad, Greek Feta Vinaigrette, Olde Venice Italian, Original French, Spinach Salad, Raspberry, Vin Rouge, White French and White Balsamic Vinaigrette.
I was especially up for trying the Greek Feta Vinaigrette because I figured it'd be the perfect base to create a new Mediterranean-inspired recipe, and I was so right! The tangy pepperoncini peppers and feta flavor notes in the dressing had me dreaming of pairing it with crispy falafel to create a fabulous side dish.