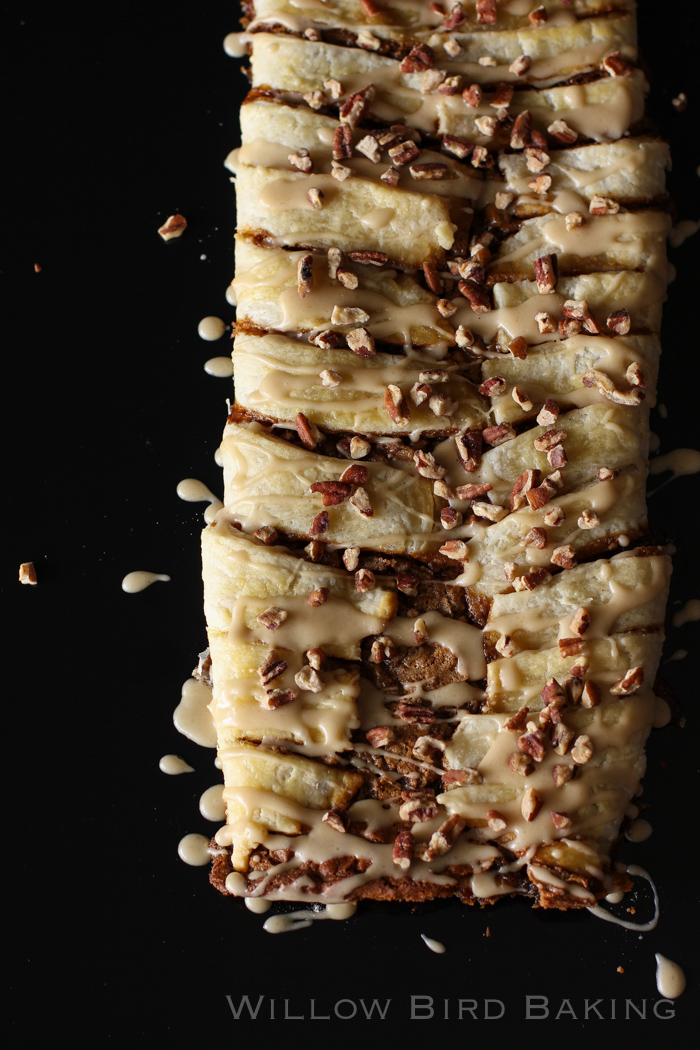 Maple Brown Sugar Pastry Braid
Traveling alone always sparks tons of stories in my heart. I'll be sharing some of them over the next couple of weeks. The following thoughts are from time in a suburb of Chicago.
I'm sitting in a coffee shop where the Wi-Fi password is "pumpkin spice" and the barista recommended a Nutella cappuccino to me when I walked in. There's a dude baking muffins behind me. A few minutes ago, four adorable children wearing cat-patterned knit caps walked in with their Mary Poppinsesque Sunday school teacher. The littlest, who has not yet mastered the art of determining relevance, proclaimed to everyone that he is emphatically not afraid of the witch in The Wizard of Oz. Just when I thought things couldn't get sweeter, a server brought the kids a huge tray of fondue: melted chocolate, strawberries, marshmallows, graham crackers.
What I'm saying is that I'm moving to Chicago. Actually, I'm going to move straight into this coffee shop. And these children can live here, too, and be super adorable all the time.